Are you looking for the best camping fridge freezer? This guide is here to help.  
Whether you already know you want a Dometic portable refrigerator or Engel fridge freezer, or you're wondering what's the best 3-way camping fridge, we list them all right here.
From the best 12 volt refrigerator freezer to one that can run on a solar panel (read about the best solar panels for camping here), we can help you find the right Whynter fridge freezer for your camping trips – or to discover one from a previously unknown brand. 
No time to read about best camping fridge?  Pin It and save it for later: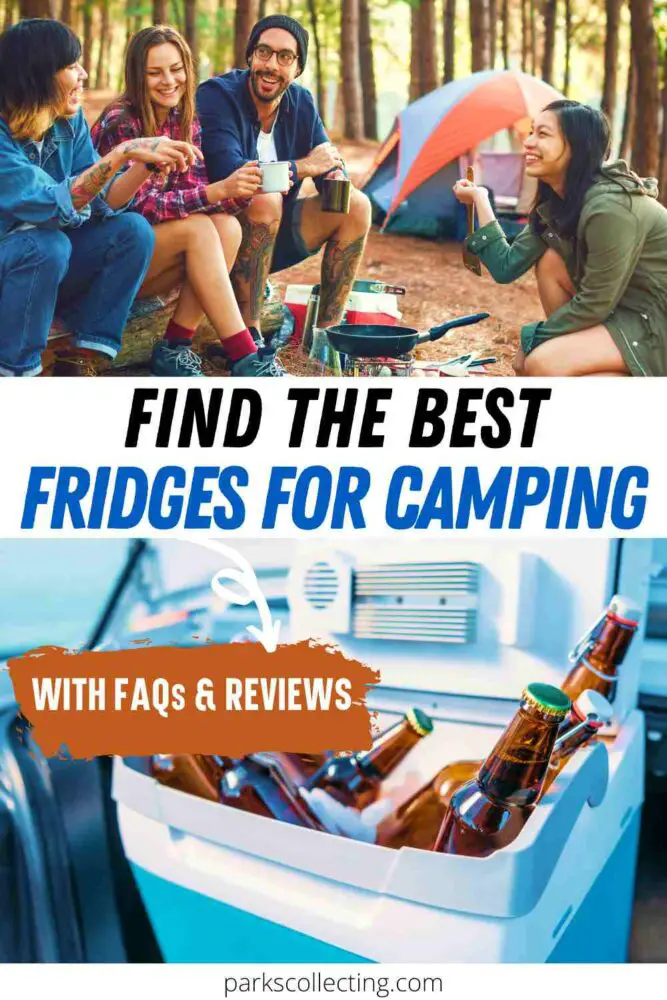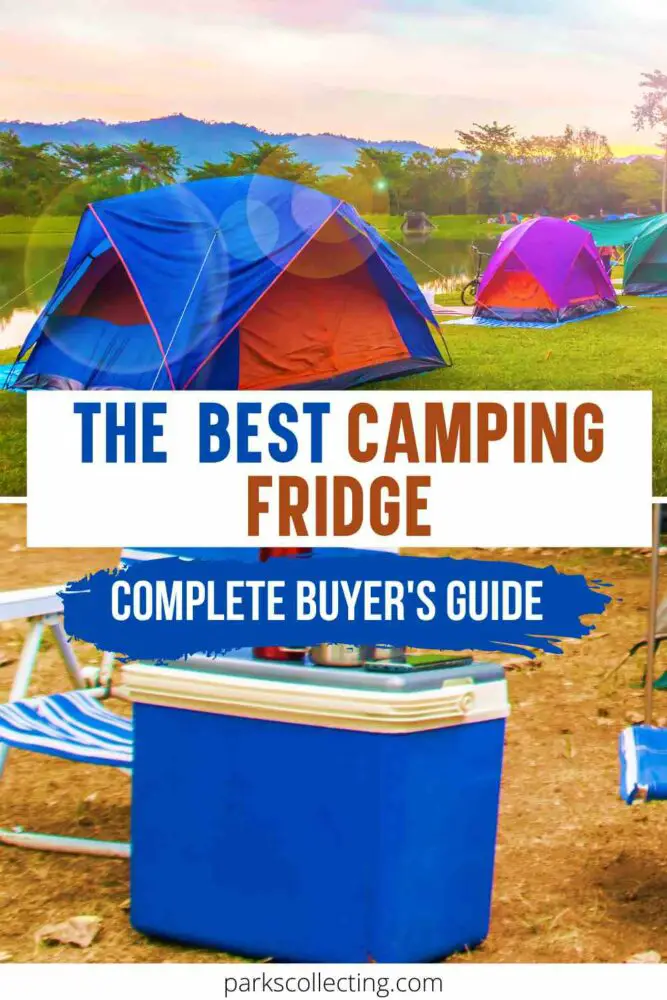 Please note this post may contain affiliate links, which means we may receive a commission, at zero cost to you, if you make a purchase through a link. Please see our full Disclosure for more information. If you have any questions, please contact me.
See the best portable fridge for camping here 
The best camping refrigerator freezer overall is the ARB camping fridge freezer. Available in various sizes, this top quality item is built to last. 
Why buy the ARB 10802442? 
This is the best 12 volt fridge freezer we've found. There's a choice of 5 sizes, and it comes from a highly sought after brand. It's super tough and can hold even a number of tall containers like bottles with ease. There is even a USB port and bluetooth built in. 
>> See this ARB freezer and fridge here 
---
Best portable mini fridge for camping comparison guide 
This handy table will help you to compare all mini roller fridge options. See at a glance which might be the best portable camping freezer and fridge for you. 
If you are reading this on a mobile device, you might need to swipe to scroll across. 
Finding the best fridge freezer for camping –  Frequently Asked Questions 
How are camping fridges powered? 
Whether you think you'd like a propane camping fridge or a gas powered fridge for camping, are these options realistic? The simple answer is – you can run most camping refrigerators on 12 volt or mains power.
If you're not at a campground hooked up to mains power, then you have a couple of options. One fridge listed here listed can be directly connected to a solar panel (click here to find the best solar panels), or can power it by investing in a generator (click here to find the best generator for camping). As these run on various types of fuel, this gives you far more flexibility. In this way you can indeed use a gas powered camping fridge if you'd like to. 
Do camping refrigerators have a freezer? 
All of the options listed here can run as portable fridges for camping – or as a small camping freezer. Some have separate compartments for both. The factor to bear in mind when making your camping fridge freezer comparison is how much storage you require for chilled and frozen food and drinks. 
Will an electric camping fridge drain my battery? 
Various models have different modes so you can preserve battery life, or can be temperature controlled. If you are concerned about this, a leisure battery is one option and investing in a power generator for camping is another.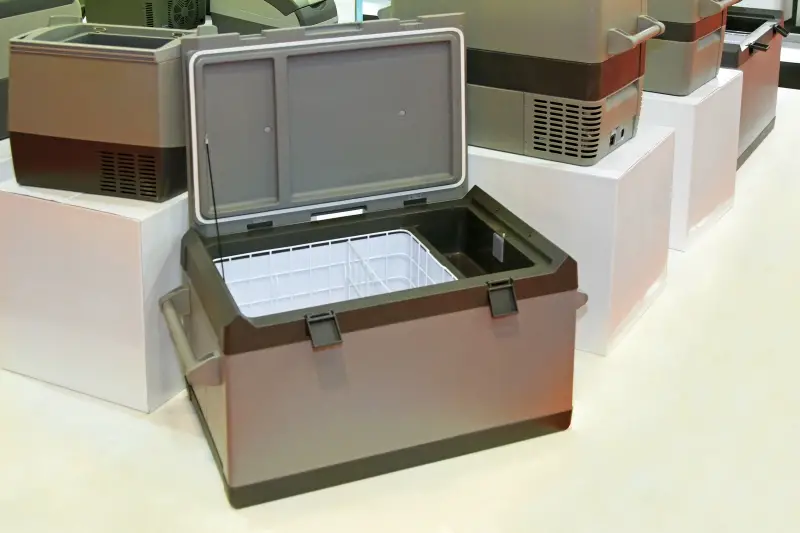 ---
The best fridge freezer for camping recommendations 
ARB 10802442 portable camping fridge freezer 
An ARB fridge freezer is a great choice if you're serious about spending time outdoors.
This ARB refrigerator freezer is good quality and comes in various sizes, from 36 to 101 quarts. It is a 12v camping fridge freezer with a super tough outer to cope with all conditions. There is even a USB outlet so you can charge your phone, while bluetooth means it can also be controlled via portable devices.
A removable internal basket system provides versatility, and the product can accommodate even tall items like large bottles. 
Pros:
Cools down really quickly
The removable divider gives flexibility
Good power consumption, so it lasts a long time on a generator
Cons:
The app isn't that great (it's adequate, though)
>> Click here to see this 12v compressor fridge freezer
---
LiONCooler X50A camping fridge freezer 
If you'd like to find a solar powered fridge for camping, then take a look at this LiON small portable refrigerator freezer.
It comes complete with a rechargeable battery that can be powered via a 12v DC adaptor, 120v AC or a 12-36v solar panel. Ice is not required and it has a 13 gallon capacity.
It's also very portable. With a telescopic handle and strong wheels, this travel refrigerator with freezer bears some resemblance to a wheeled suitcase. There is also a digital smart panel control system. 
Pros:
Good energy efficiency
Lightweight for its size
Lots of charging options
>> Click here to see this car, mains or solar powered cooler for camping
---
Whynter FMC-350XP 12 volt portable refrigerator freezer 
Looking for a Whynter refrigerator and freezer? This one is our top pick in terms of portability – and it attracts great reviews too.
With a 34 quart capacity, the 'fast freeze' mode cools food quickly to -8°F. The clever controls on this small portable freezer and cooler mean it can be connected to both AC and DC power at once. It will then prioritize AC, but if this fails will switch to DC for its power supply.
There is a useful low power indicator, as well as removable baskets for organizing your fresh produce.  
Pros:
Good energy consumption
Gets really cold and holds the temperature you set
Pretty quiet
>> See this Whynter portable freezer and fridge here
---
Setpower small camping fridge freezer 
This electric camping cooler from Setpower is compact, affordable, portable and practical.
It can be used as a 12v portable fridge freezer, or powered via the mains. A compressor means it's efficient, and users can choose between max and eco modes as they wish.
This fridge freezer comes with the back-up of a year's warranty – with 2 years for the compressor. An LED light and removable baskets make it easy to find what you want, even at night. To cap it all, an anti-tip design means that even bumpy roads are not a problem. 
Pros:
Quiet
Gets really cold and keeps temperature well
Sturdy
Cons:
Doesn't come in really big sizes
>> Click here to see this portable mini freezer and fridge
---
Euhomy portable camping refrigerator and freezer 
This Euhomy product is one of the best 12v fridge freezer models around. It is divided into 2 sections – a 45-liter freezer and a 10-liter fridge.
In addition to camping, it can also be used in the home or car, and has 3 settings so you can protect your vehicle's battery. A non-slip base, smooth finish and handle mean it's easy to take with you whenever you head off for the weekend.
It can be controlled remotely via bluetooth and also has an LCD touch screen. This product features low energy consumption and runs with minimal noise. 
Pros:
Good capacity/ size
Gets cold quickly and stays that way
Can be used as a fridge or freezer
Low energy usage
Cons:
No drain hole at the bottom to let excess or spilled liquid out
>> Click here to see this portable cooler fridge with freezer
---
Dometic CFX28 12v freezer and fridge 
A Dometic 12v fridge is another popular option. This trusted brand also offers several size options, so you can choose whether to prioritize space or size and weight. R emovable baskets make the interior easy to organize, and you can see your way thanks to an LED light.
Modern technology includes WiFi connectivity and a USB port. This Dometic camping fridge has 2 compartments which can be set up as 2 fridges, 2 freezers or a fridge freezer as required. 
Pros:
Very quiet
Cools quickly and stays cool
Flexible options for fridge/ freezer
>> Click here to see this Dometic portable fridge freezer
---
Alpicool C15 portable freezer cooler 
If you want something compact, then this Alpicool mini portable fridge freezer might just tick your boxes.
A key feature of this battery powered mini fridge is that it has 3 levels of operation – low, medium or high. This can be used to preserve your vehicle's battery power.
Shaped like a cool box, it's one of the top options for those seeking a small portable fridge freezer for camping. No ice is needed for freezing, either. This lightweight, durable mobile fridge can be taken just about anywhere. 
Pros:
Low power usage
Gets cold quickly
Good value for money
Cons:
The settings are a bit fiddly to work out and monitor
>> Click here to see this 12V portable cooler for camping
---
Engel MR040F-U1 camping 3-way fridge 
An Engel freezer and fridge is also a top choice. This three-way fridge for camping features tri-voltage, and uses AC or DC power with AC being given priority. Its compressor is efficient and whisper-quiet as well as highly vibration resistant.
This 12 volt compressor refrigerator has a top opening and removable baskets to place inside for sorting. Strong handles on each side also help to make this one of the best mini portable refrigerator cooler options on the market. It comes with a two-year warranty. 
Pros:
Keeps temperature really well
Durable
Quiet
Cons:
The latches aren't the same great quality as the rest of it
>> Click here to see this Engel refrigerator and freezer
---
AstroAl 12-volt portable freezer and fridge 
AstroAl products are also popular with campers. This is designed as a car cooler, so it's smaller, but also can plug into your car's cigarette lighter. It's therefore a very portable fridge cooler, but can also be used as a travel freezer.
The powerful compressor means it can cool to the lowest possible temperature in just an hour. There are three battery protection levels to stop your vehicle's battery from running too low, while a USB port means you can charge a smartphone from it.
A 1-year warranty comes with this one and the LED display panel lets you keep an eye on things.  
Pros:
Very portable
Versatile charging options
Easy to use
Cons:
Not as quiet as other options
>> Click here to see this mini portable freezer for camping
---
Costway electric fridge for camping 
Our final pick is this cost-conscious product from Costway. Its efficiency means it's also kinder to the environment.
Capable of chilling up to 18 bottles of wine, this camping mini fridge produces a lower level of noise while operating. Dual handles make it easy to transport and store.
There is a control panel so you can set the temperature and 3 modes mean you can protect your car battery.  The shock-proof design also means it can ably cope with rugged or uneven terrain. 
Pros:
Quiet
Good power usage for its size
Good price
Cons:
Doesn't have separate controls for the two sections
>> Click here to see this mini travel fridge and freezer
---
Which is the best portable fridge freezer for you? 
Whether you wanted to discover the best portable freezer for camping or require a battery powered fridge to cool your food and drinks, we hope this guide has helped you decide. The best electric coolers for camping can make so much difference to your trip, as they give you constant access to chilled drinks and frozen food. Cheers! 
Happy camping!    
Do you have another pick for the best portable refrigerator for camping?  I'd love to know what it is.  Join my private Facebook group National Parks Collectors and comment and let me know.
If you found this review of the best fridge for camping helpful but are not quite ready to buy yet, Pin It so you can find it easily!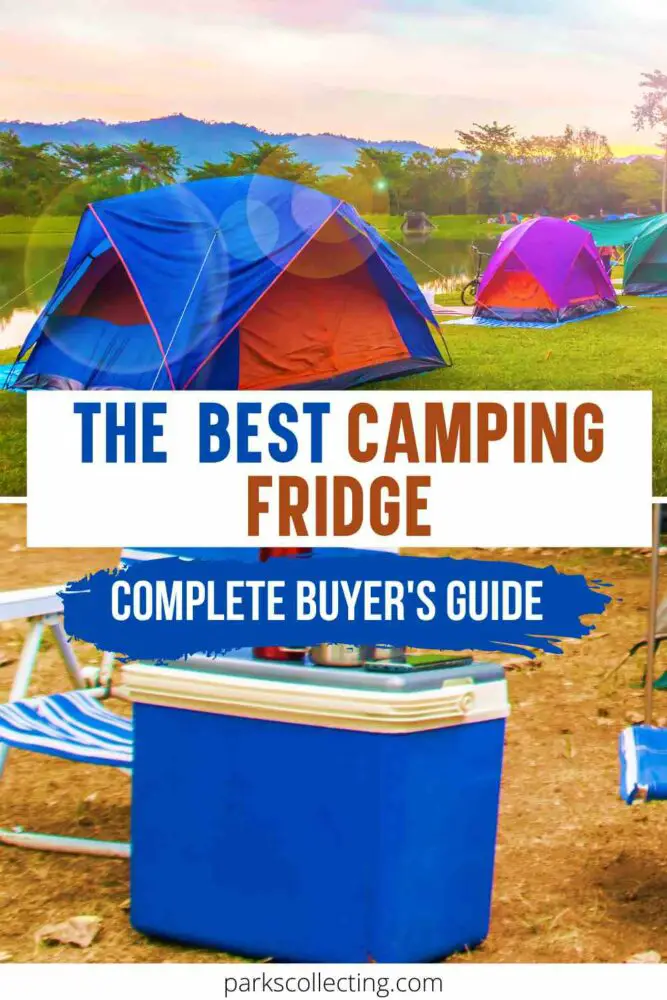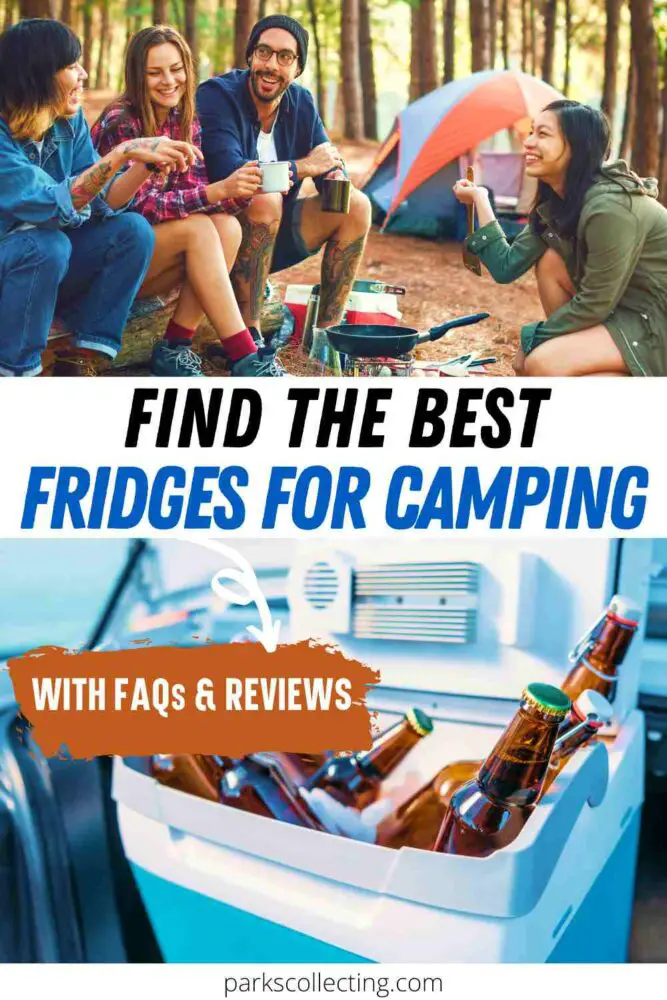 Read more travel product reviews  
Camping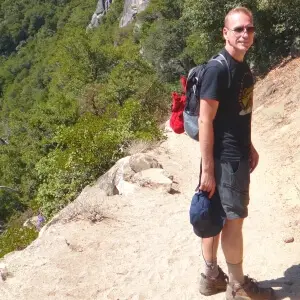 James Ian has traveled to 82 countries and all 7 continents.  He has visited all of the main national parks in the United States, as well as many national monuments and state parks.
He has rafted through the Grand Canyon; rappelled down slot canyons near Zion and Arches; hiked among the hoodoos in Bryce and the enormous trees in Sequoia; admired the waterfalls in Yosemite and the colored hot springs in Yellowstone; seen moose in Grand Tetons and seals in the Channel Islands, and much more.
---
Parks Collecting is a participant in the Amazon.com Services LLC Associates Program, an affiliate advertising program designed to provide a means for sites to earn advertising fees by advertising and linking to amazon.com. Amazon and the Amazon logo are trademarks of Amazon.com, Inc. or its affiliates. As an Amazon Associate I earn from qualifying purchases.