Hi there.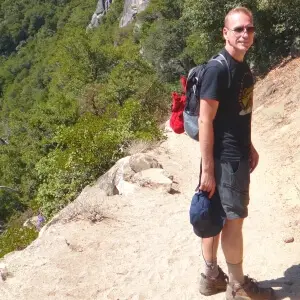 This website is for you. If you love getting out and visiting the incredible national parks, state parks and national monuments in the U.S., then you are in the right place. 
I'm James. Although I've been to 82 countries and all 7 continents, many of my favorite places on the planet are right here in the national and state parks of the United States. 
The U.S. parks are rightfully popular, but that popularity can make planning a trip to them a little tricky.  I am a national park expert and I created this website to help you.  You will find guides detailing how to get there, when to go, where to stay, what to do, and what to pack for your next trip to the national parks and monuments. 
Also included are detailed itineraries that will take all of the leg work out of planning. They will give a suggested schedule along with you insider tips and recommendations for places and experiences not to miss (and some that you can), so that your trip is memorable for all the right reasons.
You will also find detailed reviews and recommendations of useful gear and clothing to take and wear, gift guides for the avid national park visitor, books to read, places to stay in, useful booking resources, planning tips and more. 
Get started planning your next vacation now with a free download of my National Park Trip Planning and Preparation Checklist.
Who am I?
I grew up in Australia and headed overseas as soon as I could.  Since then, I have traveled the world, visiting or living in 82 countries.  I moved to the U.S. 15 years ago and have since made it my mission to visit as many of the incredible parks in my adopted country as I can. 
I am also the founder of the international travel blog Travel Collecting, which I created to help people have transformative vacations in which they interact meaningfully with the local culture and environment. 
This website is dedicated to helping you plan and book trips to the incredible national parks in the United States.  A truly awesome trip to the national parks requires advance planning.  Which I am here to help you with.  I have been to all of the big-name national parks in the US, and many of the smaller ones (and continue to check more off my bucket list).
My extensive experience traveling has helped me become a travel planning expert and I am here to share inspiration, tips and resources with you.  You will discover things not to miss and things to avoid so that your trip is something you will remember and talk about forever.
Why the name Parks Collecting?
One of my main hobbies when I was a kid was stamp collecting.  I would stare with fascination at these tiny pictures from around the world and through them discover the existence of new places.  It was the start of my love of traveling.
In high school and university, much of my free time was spent 'book collecting', as I read my way around the world, learning more about those countries I had first seen on stamps.  I traveled to Russia with Solzhenitsyn, to Colombia with Garcia Marquez, and to Japan with Haruki Murakami.
I no longer collect stamps (or read classical Russian literature), but I have spent most of my adult life travel collecting – collecting experiences, encounters, insights – and sometimes souvenirs – from my travels.
When I visit national parks, it's kind of like collecting all those parks for my life experience. You can be a parks collector too. In fact you can actually collect stamps from each of the parks and keep them as a memento (it makes a great souvenir of your travels). But even if you don't do something quite so literal, you may be checking something off your bucket list. Or maybe just collecting new experiences and memories. No matter what, welcome to your new hobby – parks collecting!
Things I have done (and you can too):
climb sand dunes at dawn in Death Valley
ride river rapids through the Grand Canyon
gaze at moose grazing in a shallow pond in Grand Teton
stare in awe at Old Faithful erupting in Yellowstone
wade through a river in a narrow slot canyon in Zion
hike among the hoodoos in Bryce Canyon
learn about the incredible history at Mesa Verde
kayak around the islands of Acadia
dive through giant kelp forests in the Channel Islands
admire waterfalls in Yosemite
walk inside a hollow giant tree in Sequoia
and much more!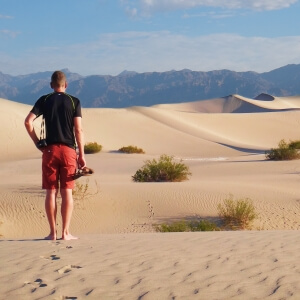 Inspiration, Planning Guides, Itineraries and Resources
Get some ideas for your next trip in the Inspiration section. Use the Guides on this website to start to plan your next trip.  Then get one of my detailed Itineraries to help take all the pain out of your planning. And check out my Resources pages for helpful tips, advice, suggestions and resources to help you have great travel experiences. 
Get started now by downloading my free National Parks Trip Planning and Preparation Checklist (it's free when you sign up for regular updates), and feel free to ask me questions or share your own stories in the comments sections.   I would love to hear from you.
Happy Collecting!
James
---
Featured In
Parks Collecting and James Ian have been featured in: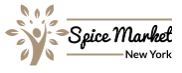 ---