Joshua Tree National Park is named after the Joshua Trees that are native to this part of the Mojave Desert (the park also includes the lower Colorado Desert). They were named because of their unique shape, which looked like Joshua with his arms up to heaven.
The 'trees' are definitely unique and interesting, but there is much more to the park than just Joshua Trees. There are many varieties of cacti, incredible rock formations, beautiful oases, abandoned historic mines with decaying vehicles, stunning mountain views and much more.
---
Joshua Tree National Park Travel Guide
Joshua Tree National Park at a glance
State: California
Main attractions: Joshua trees, cacti, rock formations, oases, abandoned historic sites (mines)
Best time to go: Spring (March – May) and fall (October – November)
Hotels/ lodges/ other accommodations: There are no lodges inside the park. Palm Springs is nearby, plus gateway villages Joshua Tree, Twentynine Palms and Indio.
Campgrounds: 9 campgrounds inside the park, plus many others nearby
Dining: In the gateway towns
Shuttle: No
---
Joshua Tree National Park Guide
Navigate this Joshua Tree National Park guide by clicking on the articles below to read in-depth information about each aspect of Joshua Tree National Park.
---
Best Tours of Joshua Tree National Park
---
---
To save this guide to Joshua Tree National Park for later, Pin It to your National Parks board: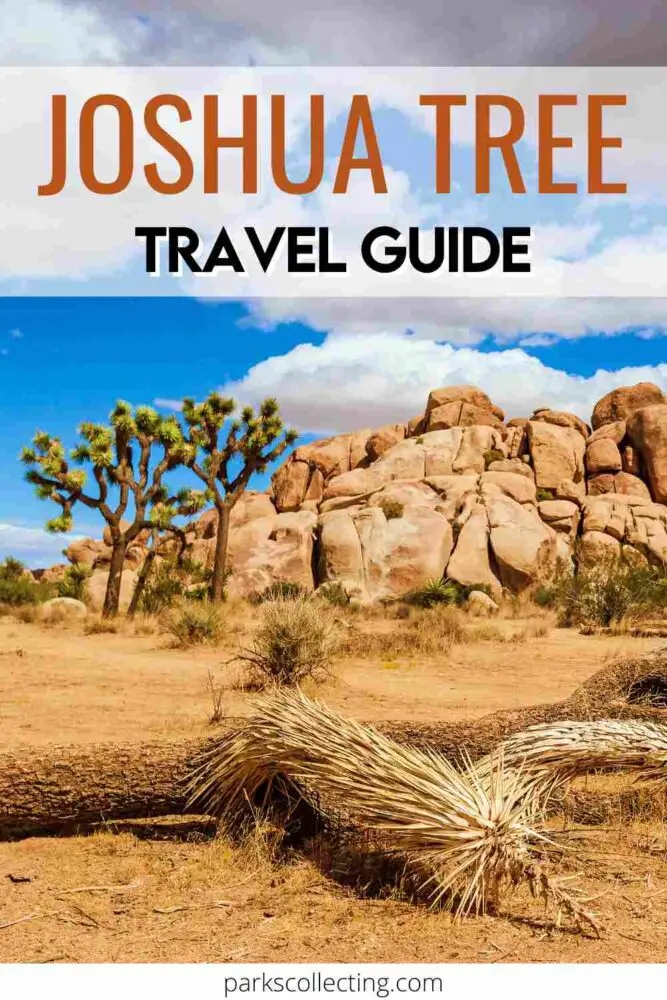 ---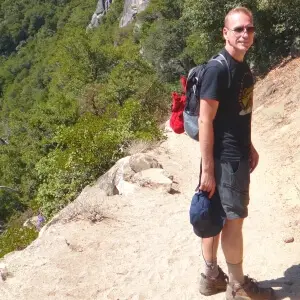 James Ian has traveled to 82 countries and all 7 continents.  He has visited all of the main national parks in the United States, as well as many national monuments and state parks.
He has rafted through the Grand Canyon; rappelled down slot canyons near Zion and Arches; hiked among the hoodoos in Bryce and the enormous trees in Sequoia; admired the waterfalls in Yosemite and the colored hot springs in Yellowstone; seen moose in Grand Tetons and seals in the Channel Islands, and much more.
---