Whether you want some reading to do on your trip to the Tetons, get in the mood before you go, or help keep your vacation memories alive, books are the perfect way to do it.  Here are my top picks for the best books about Grand Teton National Park and Jackson Hole.
Please note this post may contain affiliate links, which means we may receive a commission, at zero cost to you, if you make a purchase through a link. Please see our full Disclosure for more information. If you have any questions, please contact me.
Wapiti Wilderness (1987), Margaret Murie and Olaus Murie 
The Muries lived in the Tetons for thirty-seven years and document their personal stories in alternating chapters.  Maragret writes about their lives camping and travelling in the wilderness and Olaus writes about his work as a biologist studying wapiti (elk) and other animals.  It's a fascinating insight into life, wildlife and the inhabitants of Jackson Hole and the Teton mountains.   The book includes drawings and photos. This is an interesting introduction and insight into the region. 
Teewinot: Climbing and Contemplating the Teton Range (2000), Jack Turner
The peaks of Grand Teton National park are popular with climbers and Teewinot is one of the most beautiful.  Jack Turner describes in detail the mountain, its weather, terrain and, most importantly the climbs he and fellow climbers do.  I am not a climber, so this was a safe way to experience the thrill from the safety and comfort of my sofa!  I didn't want to rush out and become a climber, but I do appreciate the opportunity to gain a fascinating look into the world of climbers and see the Tetons from a different perspective. 
A Place Called Jackson Hole (1999), John Daugherty
This book, commissioned by the National Park Service, is a history of the people of Jackson Hole.  It starts with the prehistoric native peoples, and moves on to include fur trappers, explorers, prospectors, pioneers and homesteaders, cattle ranchers, conservationists and even tourists.  This is a nice balance because so much you read is about the landscape and the wildlife.  Learning about the human history gives a different perspective and depth to your experience when visiting the area.
Compass American Guides: Yellowstone and Grand Teton National Parks, Brian Kevin
This is the guidebook I used to help plan my trip.  I usually balance blogs and a good guidebook.  Most of the book focuses on Yellowstone, but there is a sufficient section on Grand Teton National Park too.  Lots of practical information. 
---
Picture books about Grand Teton National Park
For a professional keepsake of your trip to the Tetons, here are my top picks for picture books/ coffee table books featuring stunning photos of Grand Teton National Park.
Books About Grand Teton National Park for Kids
Yellowstone & Grand Teton Travel Journal & Activity Book for Kids
If you are planning a trip to Grand Teton National Park and/ or Yellowstone National Park, your kids will love this journal and activity book. 
There are spaces for them to record what they see and do, as well as activities to keep them engaged throughout the trip.  It includes daily journal prompts, packing lists, a map of both the parks marked with things to do, and memory pages for them to paste in photos or souvenirs. 
Activities include mazes, coloring pages, word searches, challenge questions to record additional memories, and "Have You Seen Me?" pages that have the name and picture of common animals so kids can mark off where and when they see them.
Designed for ages 7-11.
---
What I Saw in Grand Teton: A Kid's Guide to the National Park
A fun and informative activity book for kids.  Packed with all types of things kids can see in the park, with photos, descriptions, fun facts, directions on where to see them, and space to record their own sightings.
Suitable for ages 8-12.
---
The Kid's Guide to Grand Teton National Park
A Grand Teton guidebook written especially for kids. 
Filled with information about the park, its history, its geography, and its wildlife.  It's also packed with photos, so kids can identify the animals, mountains, and other sights they see. 
---
Are you traveling to Grand Teton National Park? Check out my Guide to Grand Teton National Park and get my Grand Teton Itinerary Planner to make your planning easy.
If you are planning to visit Grand Teton National Park in spring, summer or fall, make your planning easy and stress free with a detailed itinerary. I have 1-, 2-, and 3-day itineraries for Grand Teton that include all the park highlights, give you choices based on your preferred activity level and take all the stress out of planning your trip.
If you love reading about national parks, check out more books about national parks.
Do you have another book about Grand Teton National Park that you recommend? Join my private Facebook group National Parks Collectors and comment and let me know.
---
If you like these books, save them to your Grand Teton or Best Books boards: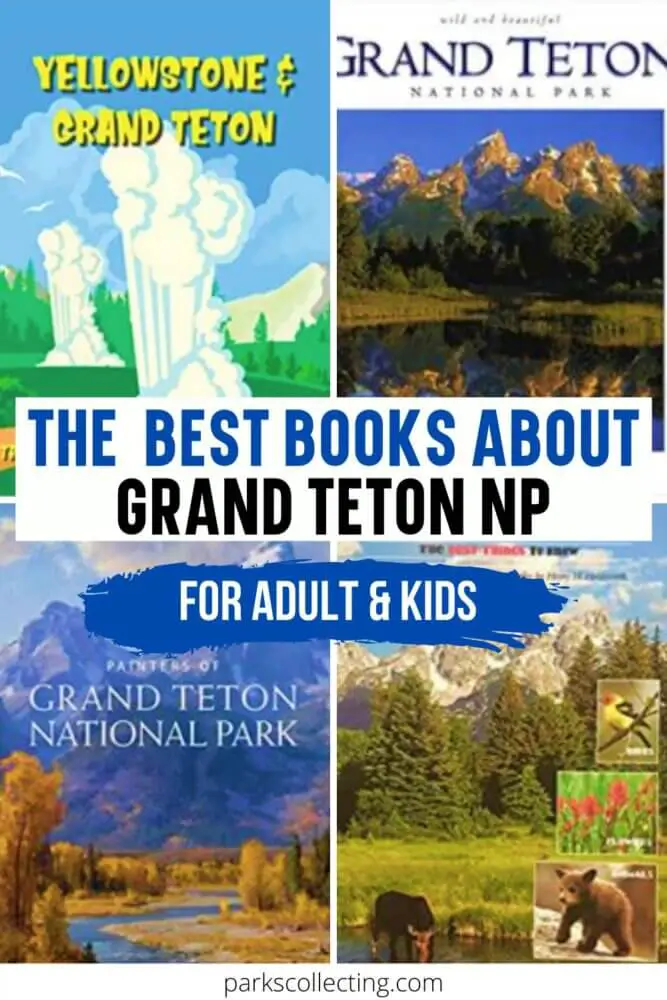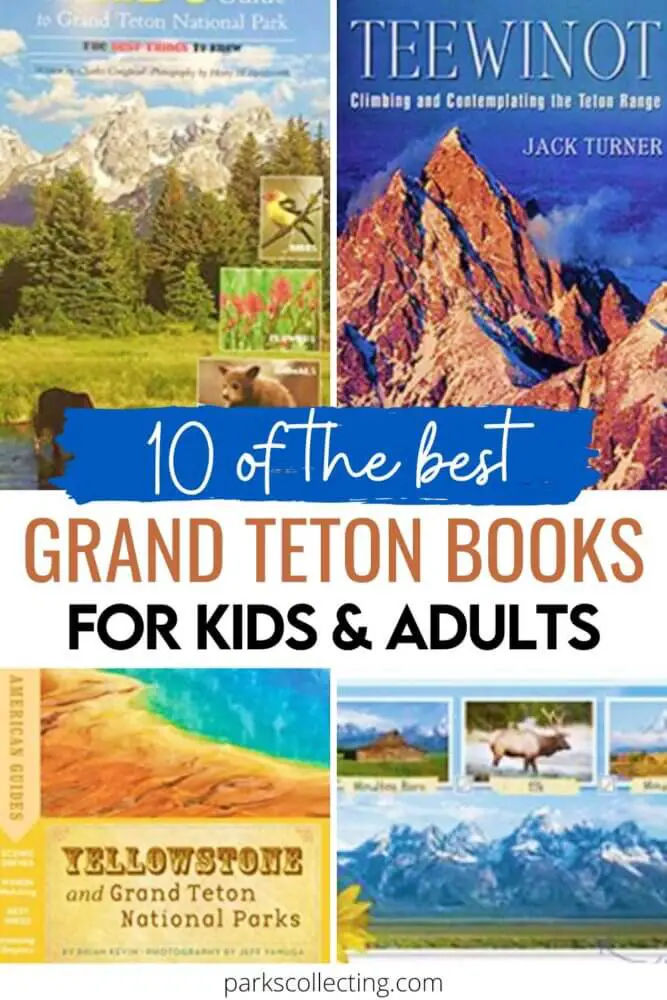 If you are also planning to visit Yellowstone in the same trip, read my Yellowstone National Park Guide and detailed Yellowstone itineraries.
---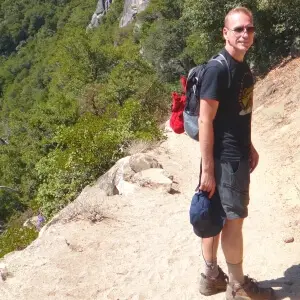 James Ian has dedicated his life to travel and has traveled to 82 countries and all 7 continents.  He's visited all of the main national parks in the United States, as well as many national monuments and state parks.
As a national park expert, James has contributed to many publications, including Time Business News, Savoteur, and Wired. He also has several published detailed itineraries in addition to many free online guides.
James has rafted through the Grand Canyon; rappelled down slot canyons near Zion and Arches; hiked among the hoodoos in Bryce and the enormous trees in Sequoia; admired the waterfalls in Yosemite and the colored hot springs in Yellowstone; seen moose in Grand Tetons and seals in the Channel Islands, and much more.
---
Parks Collecting is a participant in the Amazon.com Services LLC Associates Program, an affiliate advertising program designed to provide a means for sites to earn advertising fees by advertising and linking to amazon.com. Amazon and the Amazon logo are trademarks of Amazon.com, Inc. or its affiliates. As an Amazon Associate I earn from qualifying purchases.