Glacier National Park is often called the Crown of the Continent because of its incredible beauty.  The main road in the park is called the Going to the Sun Road and is one of the most scenic drives in US national parks.  Unfortunately, the road can often become a traffic jam due to the large number of visitors trying to access it, and the national park rangers often close it for several hours a day in the busy summer months.   
To alleviate this congestion and prevent the need for unannounced closures, this year the National Park Service is implementing a reservation system for access to the road. 
The reservation system can be a little complicated.  I am a national parks expert and I have written this detailed guide to the Going to The Sun Road ticketed entry 2021 to make your planning easier and help ensure you get on to the road and can enjoy the stunning scenery. 
No time right now to learn about the Glacier National Park Ticketed Entry 2021?  Pin It and save it for later: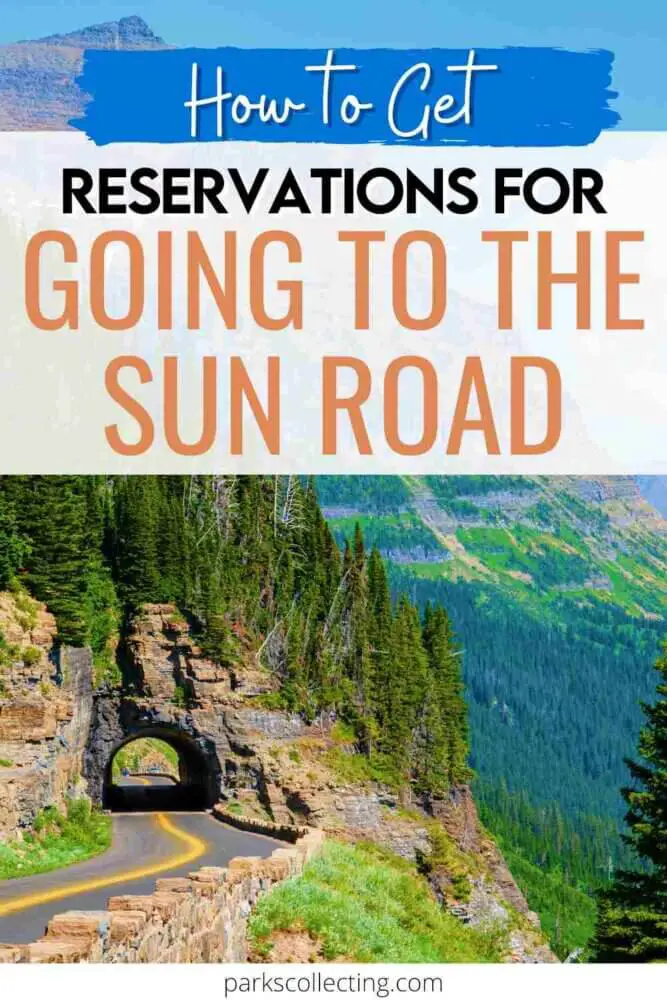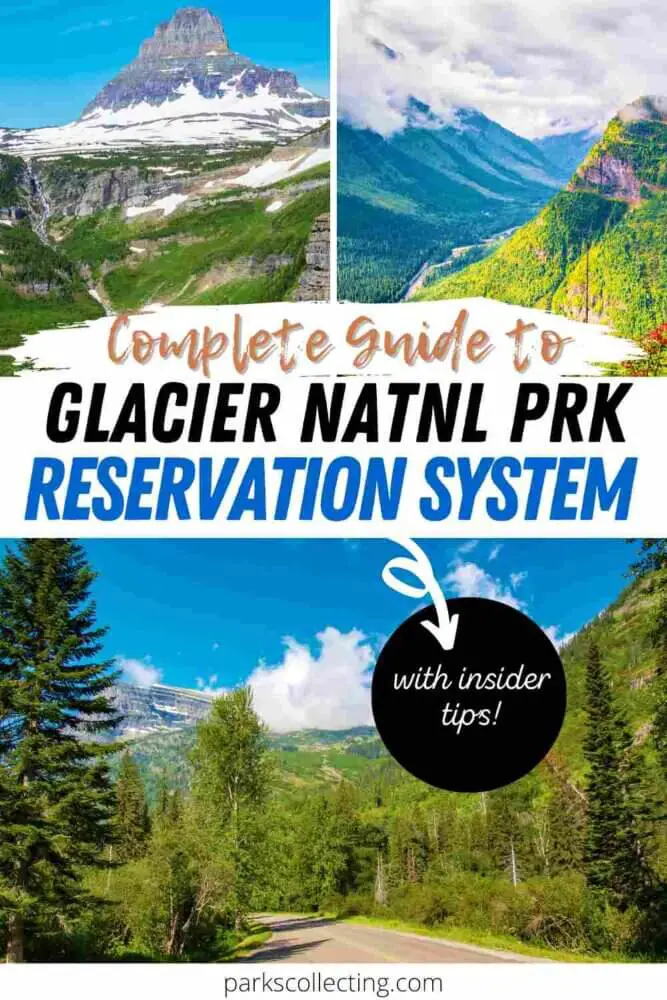 Please note that some of the links below may be affiliate links.  At no additional cost to you I earn a small commission if you make a purchase.  Read my Disclosure for more information. If you have any questions or have other resources you love, please comment below.
Type of entry tickets/ reservations 
Glacier National Park reservations are required for access to the Going to the Sun Road between the park's West and St. Mary Entrances. It applies if you enter via Camas Road, St. Mary or West Glacier between 6:00 am and 5:00 pm. 
Period reservations are needed for 
The ticketed vehicle entry system will be in place between May 28 and September 6, 2021. 
How to get entry tickets/ make reservations 
Glacier National Park tickets go on sale starting April 29. There will be 4,600 issued for each day.  The tickets will be released in two different allotments: 
1) 75% of them will become available at 8:00 am Mountain Time each morning 60 days in advance on a rolling basis.  
2) The remaining 25% of the tickets will be released at 8:00 am Mountain Time two days in advance of each date. 
Glacier National Park permits are only available online at the NPS reservation system.  They will not be available at park entrance stations, visitor centers or park offices. 
One thing to note is that although 4,600 entry tickets will be issued each day, there are only about 2,100 parking spots along the Going to The Sun Road, so getting an entry ticket doesn't guarantee getting a parking spot.  Try to get there early if you can.
Cost of tickets/ reservations 
Tickets cost $2 per vehicle (and all its occupants) and are valid for seven days.  You can validate the ticket on any day of your seven-day reservation; it does not need to be the first day. 
Note that this $2 is in addition to the park entrance fee and is not included in the national park fee.   
When is it not necessary to make a reservation for the Going to The Sun Road? 
This reservation (and fee) is not required in the following circumstances: 
1) You have a reservation for: 
overnight accommodations at: 

Village Inn 
Lake McDonald Lodge 
Rising Sun Motor Inn 
Granite Park and Sperry Chalets 
Fish Creek Campground 
an in-park private lodging 
wilderness camping 
one of the following services offered between the West and St. Mary entrances of the park:   

boat rides 
guided hikes 
horseback rides 
bus tours 
You will need to show proof of a reservation in lieu of your entry ticket. 
2) You enter the road before 6:00am or after 5:00pm.  The entry ticket is only required for entry between 6:00am and 5:00pm. 
3) You hike or ride a bicycle. The entry ticket is only required for automobiles, not bicycles or on-foot entry.  Note though, that cyclists aren't allowed on the west side of the Going to The Sun Road between 11:00am and 4:00pm in summer.    
Tips For Making Reservations for the Going to The Sun Road, Glacier National Park 
Read my post about which national parks require reservations in 2021 for some insider tips on making reservations (and the low down on the other national parks that also require some form of reservations this summer). 
Good luck and enjoy Glacier National Park!  
---
Do you have any other tips for getting tickets for Glacier National Park?  I'd love to hear them.  Comment below.    
If you found this post helpful, please share the love and Pin it to your Glacier National Park board!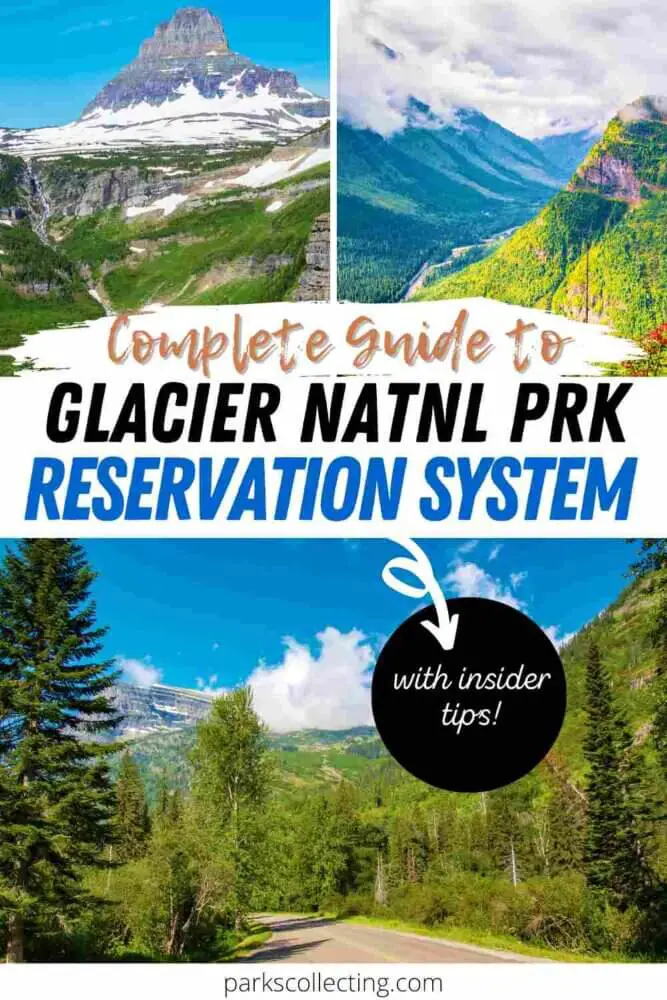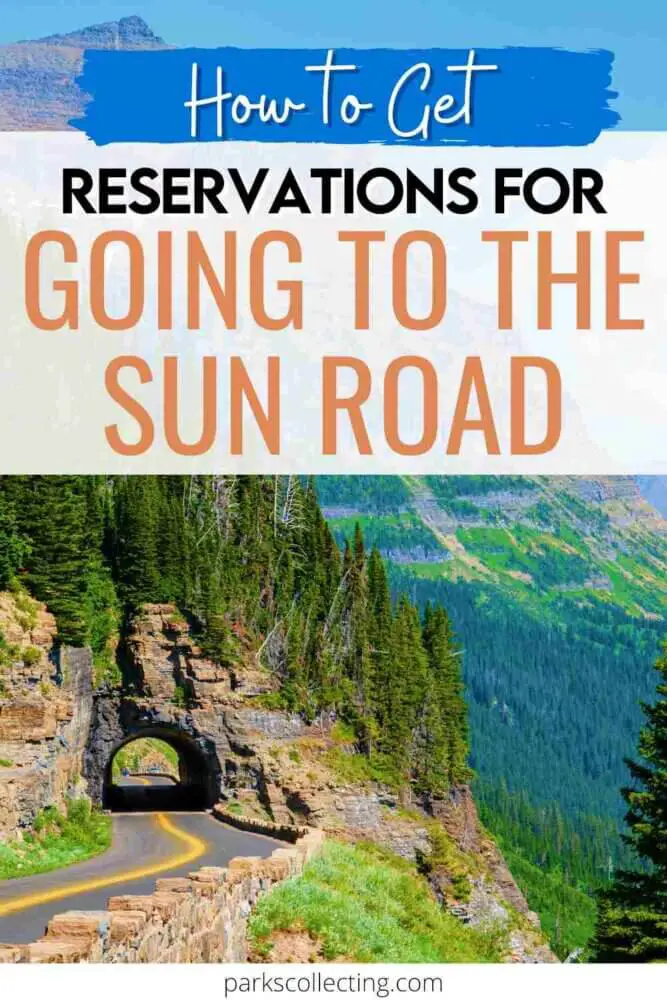 If you are thinking about traveling to some other national parks, don't miss my guides to: 
---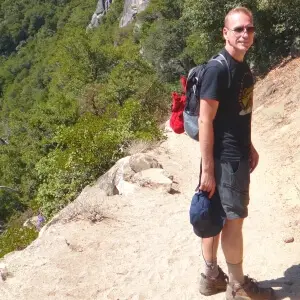 James Ian has traveled to 82 countries and all 7 continents.  He has visited all of the main national parks in the United States, as well as many national monuments and state parks.
He has rafted through the Grand Canyon; rappelled down slot canyons near Zion and Arches; hiked among the hoodoos in Bryce and the enormous trees in Sequoia; admired the waterfalls in Yosemite and the colored hot springs in Yellowstone; seen moose in Grand Tetons and seals in the Channel Islands, and much more.
---