You may be wondering "Are reservations required for Yosemite this summer?"   
Yosemite National Park is one of the most-visited national parks in the United States.  Due to its close proximity to major urban centers (and the difficulty of getting accommodation reservations at peak times), it is visited by many people as a day trip.  Which means that the park gets very crowded in the summer, especially. 
In order to manage the crowds in Yosemite, the National Park Service has introduced a ticketed system for day visitors, limiting the number of people who can enter the park for the day. 
The reservation system can be a little complicated.  I am a national parks expert and I have written this detailed guide to the Yosemite day use reservations system to make your planning easy and help ensure you can get to the park when you want to. 
No time right now to learn about the Yosemite National Park Ticketed Entry 2021?  Pin It and save it for later: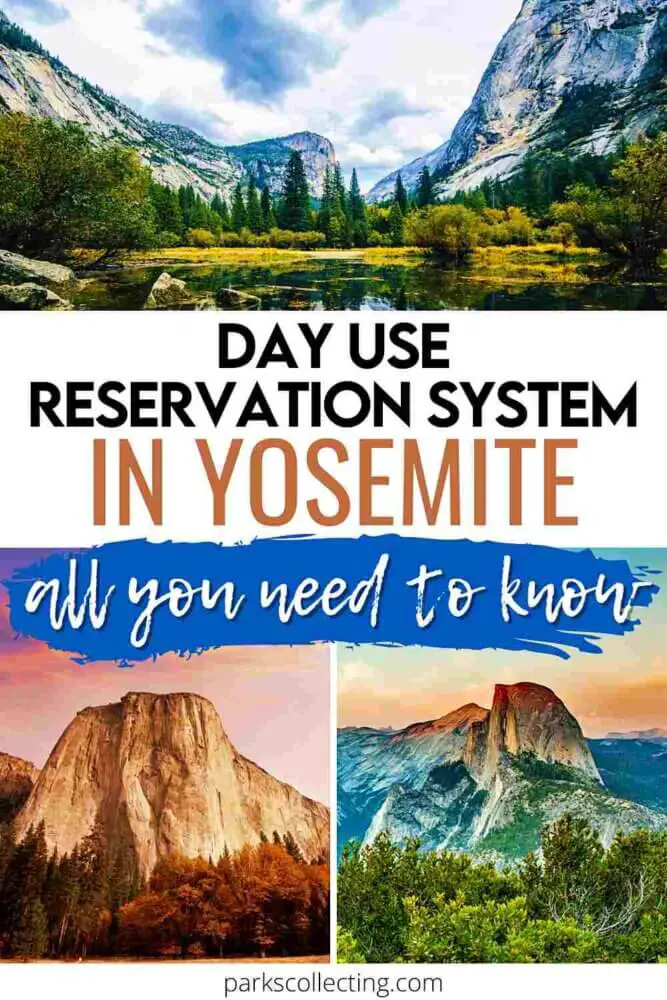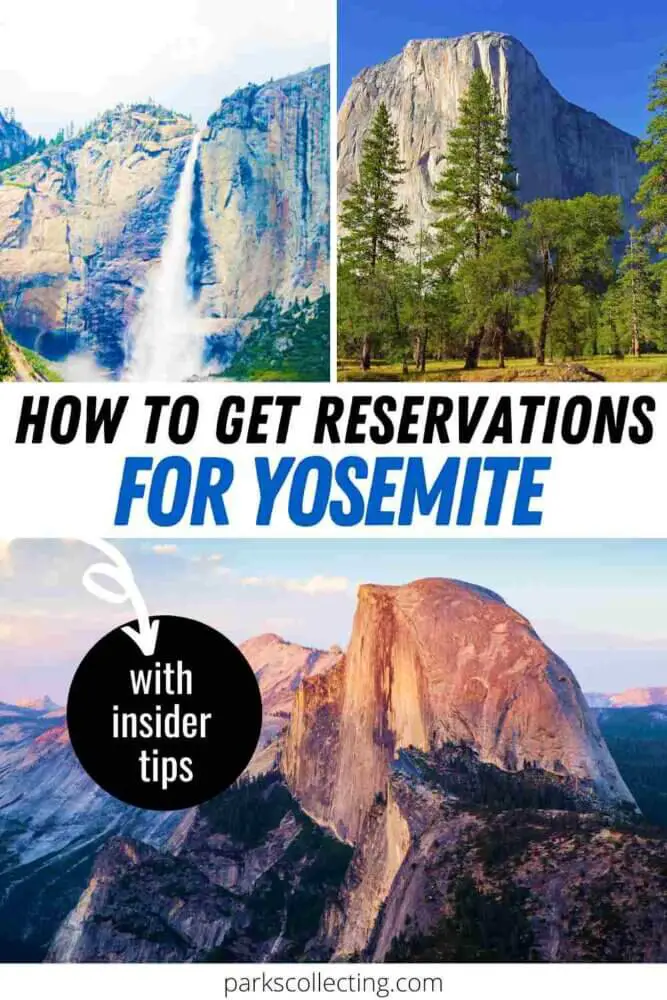 FREE DOWNLOAD
Subscribe to regular updates with tips for planning, travel inspiration and trip ideas and get instant access to the free PDF of this
Guide to Yosemite Ticketed Entry
Type of entry tickets/ reservations 
Tickets will be required for access to the national park as a day visitor between 5:00am and 11:00pm. You will not to be able to enter Yosemite for the day unless you have a reservation. 
Period reservations are needed for 
The Yosemite ticketed entry system will be in place between May 21 and September 30, 2021. 
How to get entry tickets/ make reservations 
Yosemite day pass tickets will be released in two different allotments: 
1) Almost all tickets to Yosemite National Park will be available for purchase at 8:00 am Pacific Time on the following dates: 
April 21 for arrivals between May 21 and June 30 
April 28 for arrivals between July 1 and July 31 
May 5 for arrivals between August 1 and August 31 
May 12 for arrivals between September 1 and September 30 
2) A very limited number of tickets are released seven days before arrival: 
May 14 to September 23 for arrivals seven days in advance 
Yosemite National Park permits for day use of the park are only available online at the NPS reservation system.  They will not be available at park entrance stations, visitor centers or park offices. 
Cost of tickets/ reservations 
Tickets cost $2 per vehicle (and all its occupants) and are valid for three days.  You can validate the ticket on any day of your three-day reservation; it does not need to be the first day. However, if you enter on the second day of your three days, for example, then you will only have the remaining two days left.  Likewise, if you enter on the third day of your three days, then that is the only day you'll be able to enter for.  
Note that this $2 is included in the park entrance fee (which is $35/ car), but is non-refundable.   
When is it not necessary to make a reservation for Yosemite National Park this summer? 
Can you enter Yosemite without a reservation?  Yes.  The reservation (and fee) is not required in the following circumstances: 
1) You have a reservation for: 
overnight accommodations in the park, including the communities of Wawona, Yosemite West and Foresta 
one of the following services:   

a bus or commercial tour ticket 
a wilderness or Half Dome permit 
You will need to show proof of a reservation in lieu of your entry ticket. 
If you have overnight reservations, wilderness permits, etc., your permit is valid for the duration of your reservation or three days, whichever is longer. 
2) You hike, ride a bicycle or ride a horse into the park. The entry ticket is only required for automobiles; not bicycles, horses or on-foot entry.  
3) You are only going to the Hetch Hetchy section of the park. You can go into that section of the park as long as parking is available there without a day use ticket. This road is only open 8:00am to 5:00pm. 
4) You are just driving through.  You will still need to pay the park entrance fee, but will not need to make a day use reservation if you are just driving though the park.  On entry into the park, you will get a time-stamped permit valid for the time needed to travel from entrance to entrance and you must drive the most direct route to exit the park without stopping. 
Note that you cannot get around this fee by trying to enter between 11:00pm and 5:00am; the park does not permit day use visitors to be in the park at this time, as this is considered overnight. 
---
Tips For Making Day Use Reservations for Yosemite National Park 
Read my post about which national parks require reservations in 2021 for some insider tips on making reservations (and the low down on the other national parks that also require some form of reservations this summer). 
Good luck and enjoy Yosemite National Park!  
---
Do you have any other tips for getting tickets for Yosemite National Park?  I'd love to hear them.  Comment below.    
FREE DOWNLOAD
Subscribe to regular updates with tips for planning, travel inspiration and trip ideas and get instant access to the free PDF of this
Guide to Yosemite Ticketed Entry
If you found this post helpful, please share the love and Pin it to your Yosemite National Park board!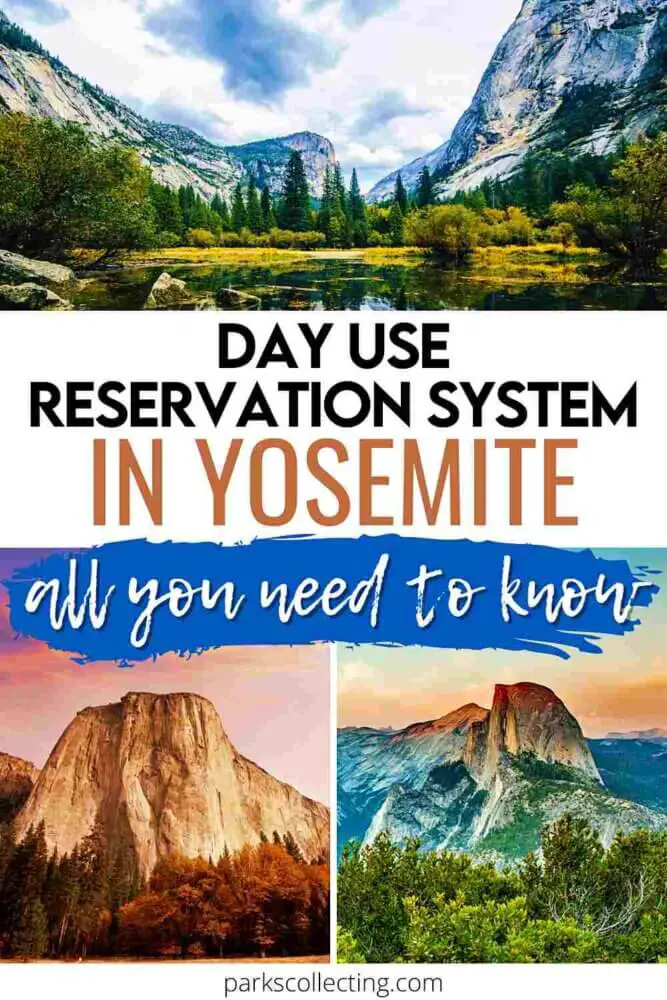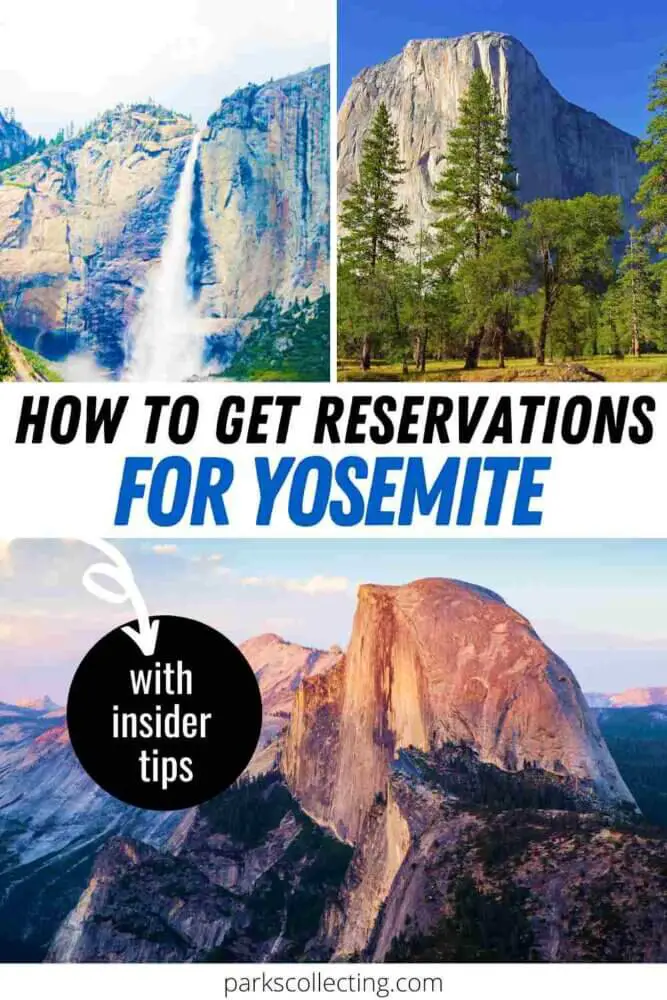 If you are thinking about traveling to some other national parks, don't miss my guides to: 
---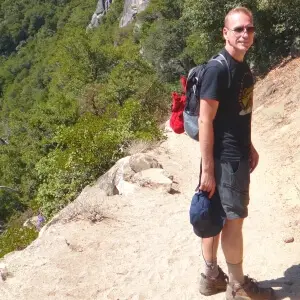 James Ian has traveled to 82 countries and all 7 continents.  He has visited all of the main national parks in the United States, as well as many national monuments and state parks.
He has rafted through the Grand Canyon; rappelled down slot canyons near Zion and Arches; hiked among the hoodoos in Bryce and the enormous trees in Sequoia; admired the waterfalls in Yosemite and the colored hot springs in Yellowstone; seen moose in Grand Tetons and seals in the Channel Islands, and much more.
---