Nestled in the heart of the Pacific Northwest lies one of the most beautiful national parks in the United States: Olympic National Park. Home to windswept beaches, temperate rainforests, snow-capped mountain peaks, subalpine lakes – and beautiful waterfalls.
In this guide, we'll take a look at the best waterfalls Olympic National Park has to offer.  
Join me as we take a journey through the best waterfalls in Olympic National Park and the adjacent Olympic National Forest and discover the magic of these breathtaking natural wonders.
TOP TOUR: Book a tour in Olympic now
TOP HOTEL IN NEARBY FORKS: Check availability now
TOP HOTEL IN PORT ANGELES: Check availability now
FIND THE CHEAPEST CAR RENTAL: Search Discover Cars for the best deals
FIND THE CHEAPEST FLIGHTS: Search Skyscanner for the best deals
GET TRAVEL INSURANCE: Get insured with Travelex before you go
No time right now to discover the best waterfalls in Olympic National Park & Forest? Pin It and save it for later: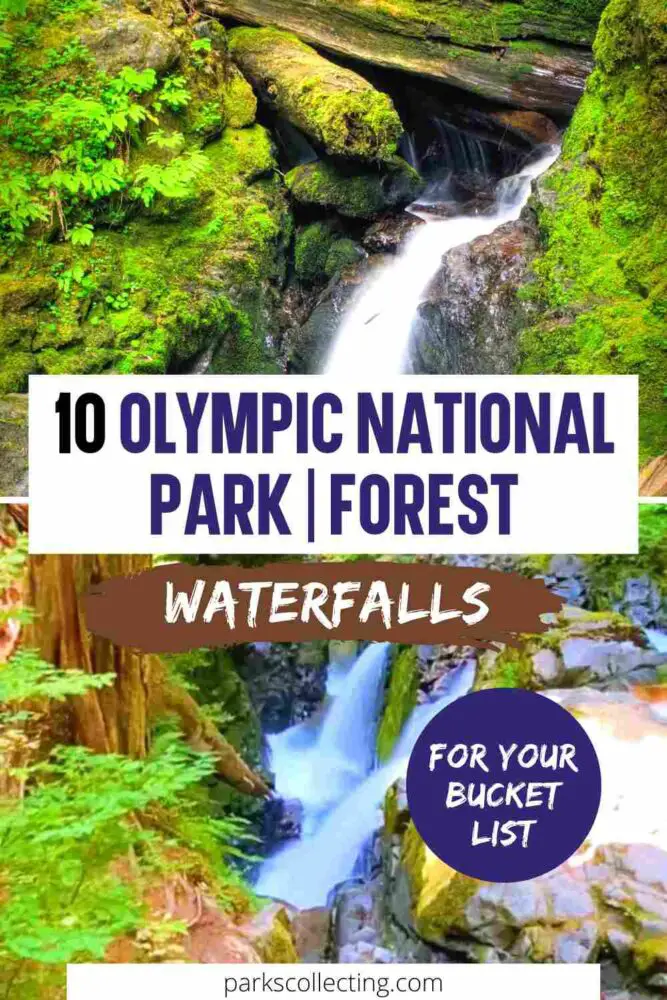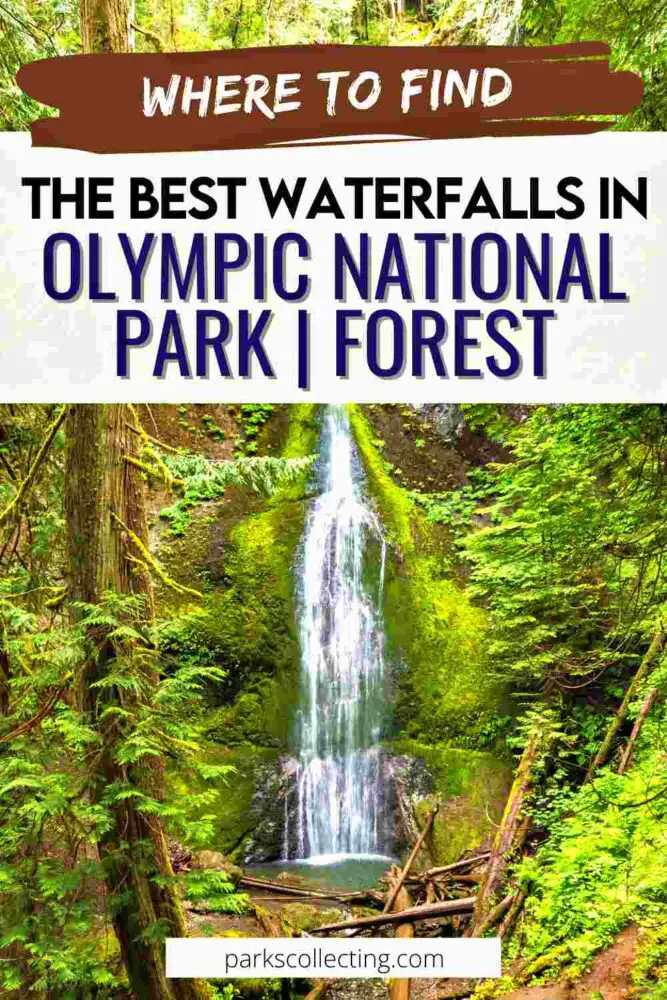 Please note this post may contain affiliate links, which means we may receive a commission, at zero cost to you, if you make a purchase through a link. Please see our full Disclosure for more information. If you have any questions, please contact me.
You might also like:
---
Tips for Visiting Waterfalls
Visiting waterfalls is a popular activity in Olympic National Park. Here are some tips to help make your experience safe and enjoyable:
Best Time to Visit
The best time to visit waterfalls in Olympic National Park is during the spring and early summer months when the water flow is at its highest. However, this can also be the busiest time of year, so plan accordingly. If you prefer to avoid crowds, consider visiting in the fall or winter when there are fewer visitors.
Safety Precautions
Waterfalls can be dangerous, so it's important to take precautions to ensure your safety:
Stay on designated trails and obey all warning signs.
Do not climb on rocks or get too close to the edge of the falls.
Wear appropriate footwear with good traction and bring rain gear.
Be aware of changing weather conditions and flash floods.
Do not swim in the pools at the base of the falls.