There's plenty of information around about planning a trip to Acadia National Park.  For all sorts of information about what to know before going to Acadia National Park, check out my Acadia National Park Guides.
The thing is that most of it focuses on what you should do. 
This guide is different. I will share with you what you should AVOID doing when planning your Acadia National Park vacation. This isn't meant to scare you; it's meant to help you be fully prepared to have an amazing trip to this incredible national park. When figuring out 'What do I need to know before going to Acadia National Park?', it's helpful to be aware of mistakes to avoid.
I'm a national park expert and have extensive knowledge of Acadia National Park.  I've seen many people make mistakes (and I'll admit I made a few myself!) that have impacted their trip.  So now I'm happy to share what I've learned from their (and my) experiences so that you can avoid these common pitfalls.
Let's take a look at the biggest mistakes to avoid when planning a vacation to Acadia National Park.
TOP TOUR: Book a 4-hour private tour now
TOP HOTEL PICK: Check availability now
FIND THE CHEAPEST CAR RENTAL: Search Discover Cars for the best deals
FIND THE CHEAPEST FLIGHTS: Search Skyscanner for the best deals
GET TRAVEL INSURANCE: Get insured with Travelex before you go
No time right now to discover 7 mistakes to avoid when planning a trip to Acadia National Park? Pin It and save it for later:
Please note this post may contain affiliate links, which means we may receive a commission, at zero cost to you, if you make a purchase through a link. Please see our full Disclosure for more information. If you have any questions, please contact me.
#1 Not making a reservation for entry to Cadillac Mountain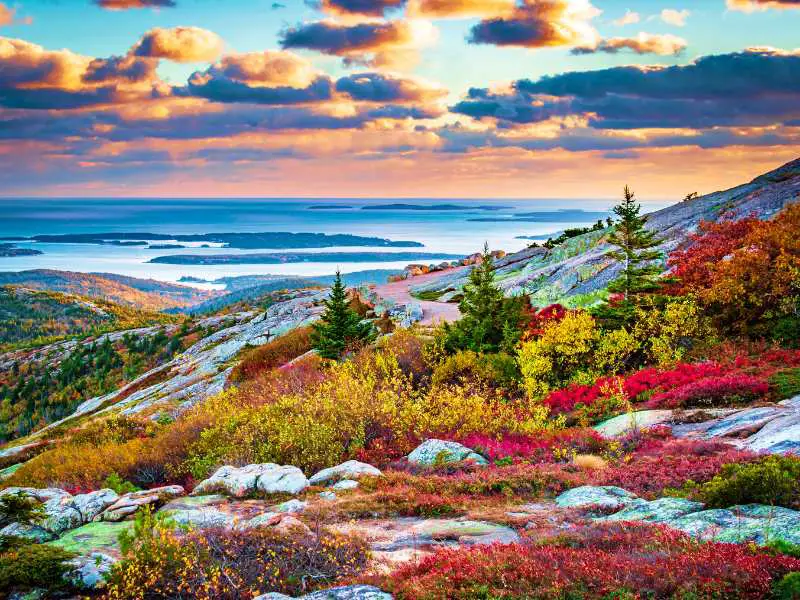 Cadillac Mountain is not only the highest mountain in Acadia National Park, it's the highest point on the entire North Atlantic seaboard.  From October 7 to March 6, it's the first place in the United States to see the sunrise.
The sunrises at the summit here are legendary, but sunsets, best seen from Blue Hill Overlook just below the summit are also sensational.  In fact, the views looking out over the surrounding mountains, islands and ocean are breathtaking any time of the day.  
The road to the summit of Cadillac Mountain is open mid-April to the end of November.  However, from late May to late October, you need a timed entry reservation to access the road.
This is a very popular destination and these reservations can get booked up in seconds of being released.  It's essential to know when the time slots get released and be ready to snap them up the second that they are.
30% of the tickets become available 90 days in advance of each date and the remaining 70% are released two days in advance.
So don't make the mistake of missing these dates and missing out on this highlight of any trip to Acadia.
NOTE: If you do make this mistake, there is a solution. Cadillac Mountain Shuttle is a privately run, paid shuttle service that runs to the top of Cadillac Mountain from Bar Harbor.
READ MORE: Guide to the Acadia Cadillac Mountain Reservation System
---
#2 Visiting Bass Harbor Head Lighthouse in late afternoon
Bass Harbor Head Light Station is one of the most photographed lighthouses in the country.  The small lighthouse sits atop a rocky cliff at the southwest end of Mount Desert Island.
The lighthouse is most famous for being photographed at sunset.  However, the lighthouse is beautiful any time of day and, in fact, sunrises here are equally beautiful. 
While capturing the perfect sunset shot may seem like a great idea, it's actually not.
The thing is that the parking lot at the lighthouse is very small, with just a handful of parking spaces.  Once it is full, park rangers block access and only allow a vehicle to enter when another one leaves.  It's usually like that from mid-morning to mid-afternoon.  
From mid-afternoon onwards, everyone parked at the lighthouse is there for the sunset, so no one leaves.  Which means that if you're not there by about 3:00pm, you have no chance of getting a parking space.
To photograph the sunset, you need to clamber out on to wet, slippery rocks, set up a tripod, vying for space with the other photographers, and then wait for several hours until the sun actually sets.
So, unless you're a serious photographer, trying to photograph the lighthouse at sunset is a big mistake.  It's much better to spend your time enjoying the rest of the park and visiting the lighthouse for sunrise or throughout the day instead.
READ MORE: The Bass Harbor Head Lighthouse
---
#3 Not allowing enough time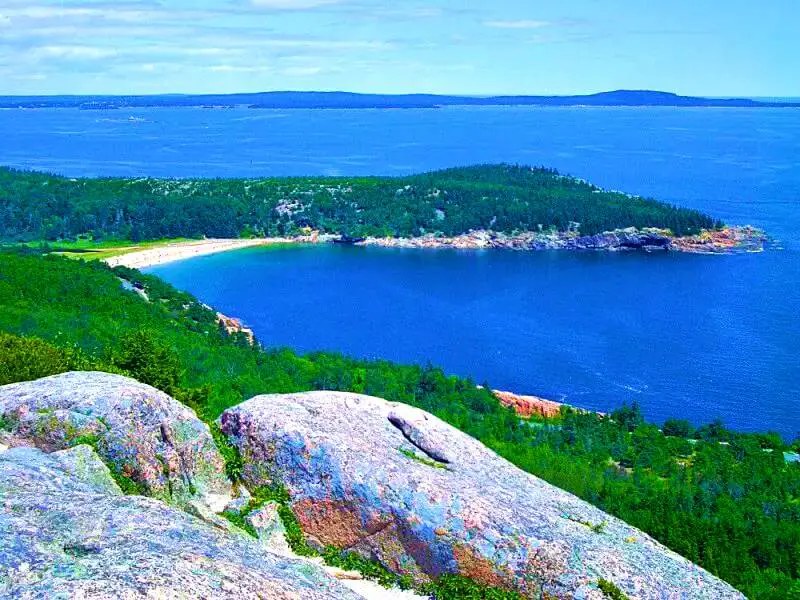 Acadia National Park is the fifth smallest national park in the United States, but don't interpret that to mean that there is little to do.  In fact, there is so much to do that not allowing enough time is a huge mistake.
For one thing, the national park isn't limited to just one area.  It's spread out over much of Mount Desert Island, but many people skip the equally beautiful Schoodic Peninsula.  There are several great hikes and stunning coastline around the peninsula.
On Mount Desert Island alone, there is so much do.  There are hiking trails for every ability level, from a short stroll to the shores of Jordan Pond to trails so steep they are classified as 'non-technical climbs'.  Plus, there are miles of historic carriage roads throughout the park to explore on foot, bicycle or horse-drawn carriage.
If you like to be on the water, you can swim, kayak, take a sail boat cruise or a naturalist boat tour, or even go rafting nearby. 
If you prefer more leisurely adventures, it's easy to while away an afternoon eating popovers on the lawn at Jordan Pond House, enjoy freshly caught lobster at a shack on the water's edge, or cool off with a blueberry ice-cream in Bar Harbor.
The list goes on and on. While you can see the highlights of Acadia in a day if that's all the time you have available, it is definitely a mistake not to spend as much time here as you can. 
READ MORE:
How Many Days to Spend in Acadia National Park
Best Hikes in Acadia National Park
Best Things to Do in Acadia National Park
---
#4 Getting a late start to the day(s)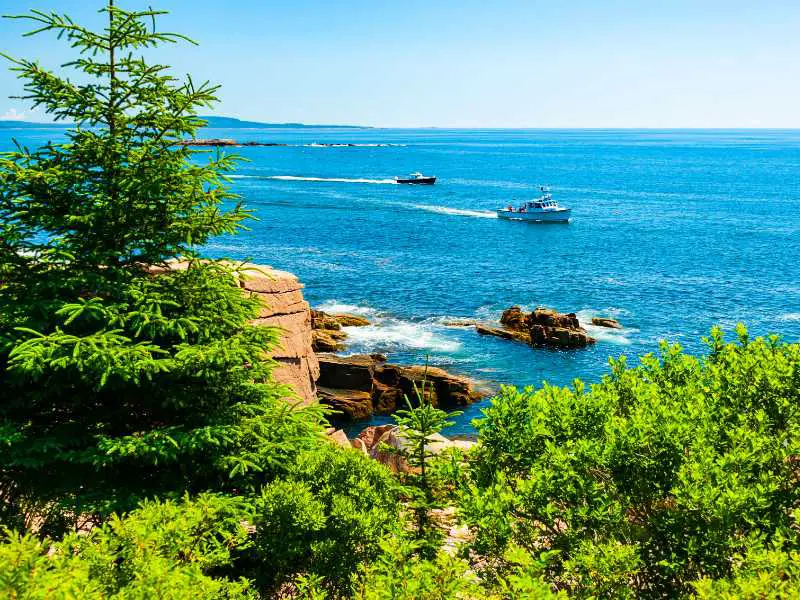 While it's tempting to sleep in on your vacation, waking up late and having a long, leisurely breakfast before heading out mid-morning, Acadia National Park is not really the best place to do that, especially in summer. 
It's much to better to get up very early, grab a quick bite to eat, and head into the park as early as possible.  If you're driving, you'll be able to nab one of the limited parking spots.  If you're hiking, you'll have the trails and viewpoints mostly to yourselves. If you're hoping to photograph something, you'll have a lot fewer people in your shots.
Then, by mid-afternoon, you can be done for the day.  Relax back at your accommodation and enjoy an early dinner in Bar Harbor before the restaurants get packed.
When it comes to national parks, the early bird really does get the worm.
---
#5 Driving instead of using the free shuttle (in season)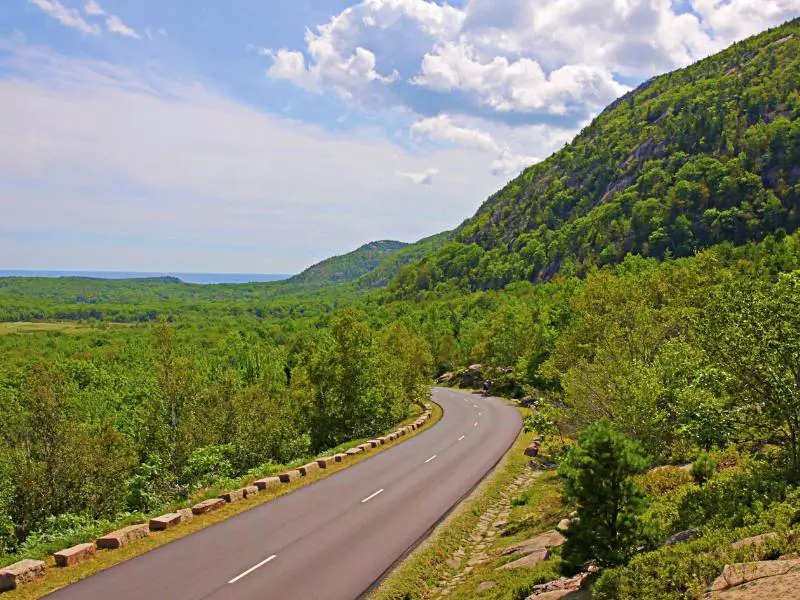 It's possible to drive through most of Acadia National Park.  In fact, you need your own vehicle to drive to the top of Cadillac Mountain.  
However, there is very limited parking at almost all of the attractions and trailheads.  And did I mention that this is not only the fifth smallest US national park, but also the fifth most popular?!
Fortunately, in the busy summer months (late June to early October), there's an easier option to get to most of the park's attractions.  The Island Explorer is a free shuttle that services most places of interest in and around the park.  There are multiple routes running all over Mount Desert Island, the nearby mainland and even the Schoodic Peninsula (connecting with the ferry from Bar Harbor). 
You can even rent bicycles in Bar Harbor and have them carried into the park on racks on the front of the buses. 
So, instead of driving and struggling to find parking, check out the Island Explorer's routes and schedules. 
---
#6 Not having a detailed (and flexible) plan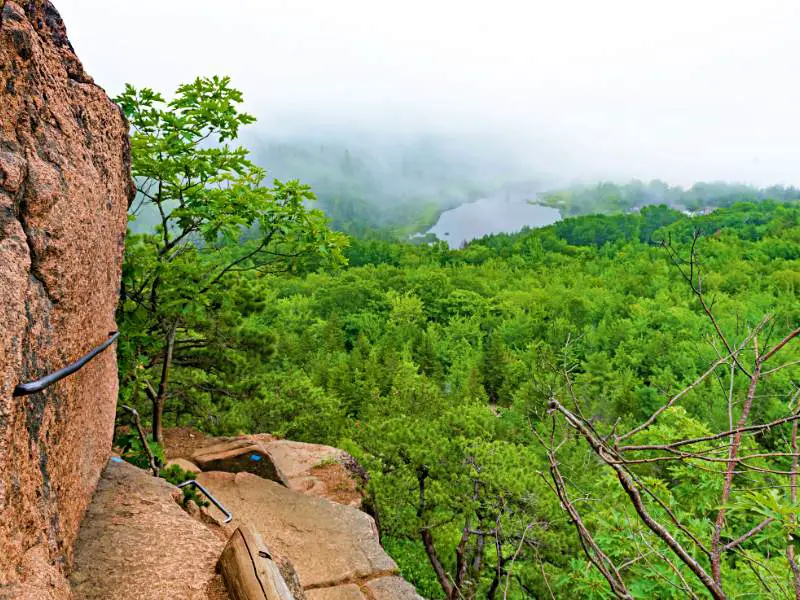 With Acadia being so popular and with so many things to do, having a plan is essential.  This is not a park that you can just wing it if you want to get the most out of your trip. 
Of course, you can't be too rigid with your plans.  Things happen and some of the most amazing experiences can be those that happen outside your plan.  
However, although I love to be open to all that travel opens me up to, I've learned over the years the importance of knowing exactly what a place has to offer, the best times to be there, how long it will take me to get there, how long is a good amount of time to spend there, etc.  
Not having a plan (and then adjusting it for things that happen on your trip) is a huge mistake, but all these details can be hard to find in one place and planning a trip to a place like Acadia can be overwhelming, but it will really make your trip so much better.
If you'd like some help with your planning, I have created super-detailed one-, two-, three-, and four-day itineraries to Acadia.  Based on my research and my own experiences, these include the best things to see for the amount of time you have, plus detailed directions, descriptions, things to know, etc.
Check out my detailed Acadia National Park Itineraries if you want some help with your itinerary planning.
---
#7 Not getting travel insurance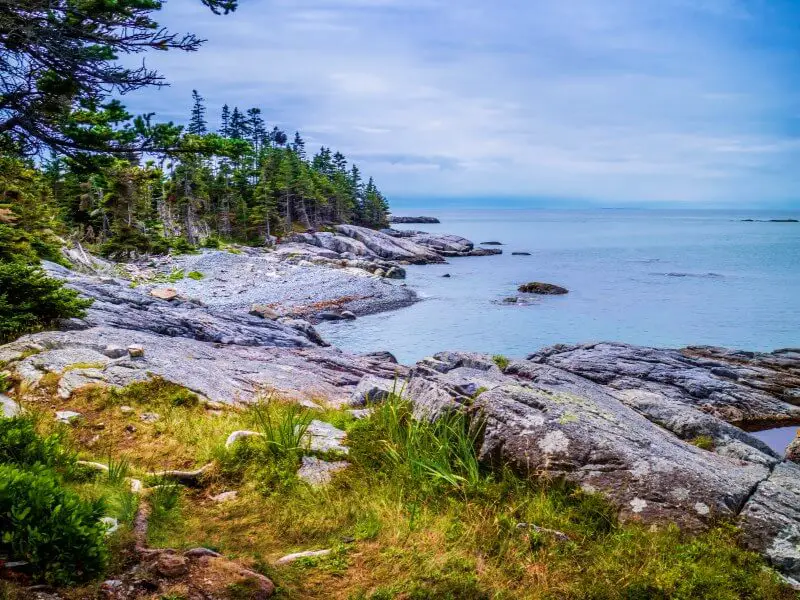 Good travel insurance covers things like medical expenses, lost or stolen property, trip cancellation, and emergency repatriation.
Of course, not all insurance coverage is equal and you need to check the policy very carefully to see what is – and isn't – covered.  If you want to learn more about all this, check out my Guide to Buying Travel Insurance (on my other website) before getting your insurance.
A great insurance option is Travelex. You can compare Travel Insurance plans here or get a quote right now:
---
 Additional Planning Resources for Acadia National Park
>> Acadia National Park Guide
>> Planning a Trip To Acadia National Park
>> The Best Time to Visit Acadia National Park
>> The Best Airports for Acadia National Park
>> How to Get To Acadia National Park
>> How Long to Spend in Acadia National Park
>> The Acadia Cadillac Mountain Reservation System
>> Acadia National Park Vacation Rentals
>> Acadia National Park Campgrounds
>> Best Things to Do in Acadia National Park
>> Fascinating (and Useful) Books About Acadia National Park
Enjoy your trip to Acadia National Park?
Do you have any other mistakes to avoid when planning trip to Acadia National Park? I'd love to hear about them.  Join my private Facebook group National Parks Collectors and comment and let me know (you can also pick up extra planning tips, share your photos and stories with other national park lovers and more). 
If you liked this planning Acadia National Park trip guide, please share the love and Pin It to your Acadia National Park board!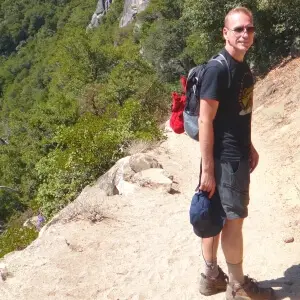 James Ian is a national park, camping and hiking expert.
He has dedicated his life to travel, visiting more than 80 countries, all 7 continents and all of the main national parks in the United States. With over 35 years experience in the travel industry, James has worked on cruise ships, at resorts and hotels, and as a travel planner who's helped hundreds of people plan successful trips to US national parks. 
Based on his experience visiting our national parks multiple times, in-depth research and expertise as a travel planner, James has published detailed itineraries for most of the major national parks in the US. These itineraries, as well as in-depth park guides, comprehensive camping and hiking gear reviews and buying guides, and helpful packing lists and gift guides will help you have your own incredible trip to US national parks without stress and hassle.
As a national park expert, James has contributed to many publications, including Time Business News, Savoteur, Best Trip, and Wired.
---
Parks Collecting is a participant in the Amazon.com Services LLC Associates Program, an affiliate advertising program designed to provide a means for sites to earn advertising fees by advertising and linking to amazon.com. Amazon and the Amazon logo are trademarks of Amazon.com, Inc. or its affiliates. As an Amazon Associate I earn from qualifying purchases.