Acadia National Park is spread out over Mount Desert Island, the Schoodic Peninsula and the tiny Isle au Haut island – and you can camp on all of them.  Being surrounded by the woods, the sea and wildlife of this area is not only a way a great to save money, but also the perfect way to really enjoy and appreciate the incredible beauty of this special place.  
To help you plan your trip, here are all the campgrounds in Acadia National Park and the surrounding area. 
No time to read about the Acadia National Park camping options now?  Pin It and save it for later: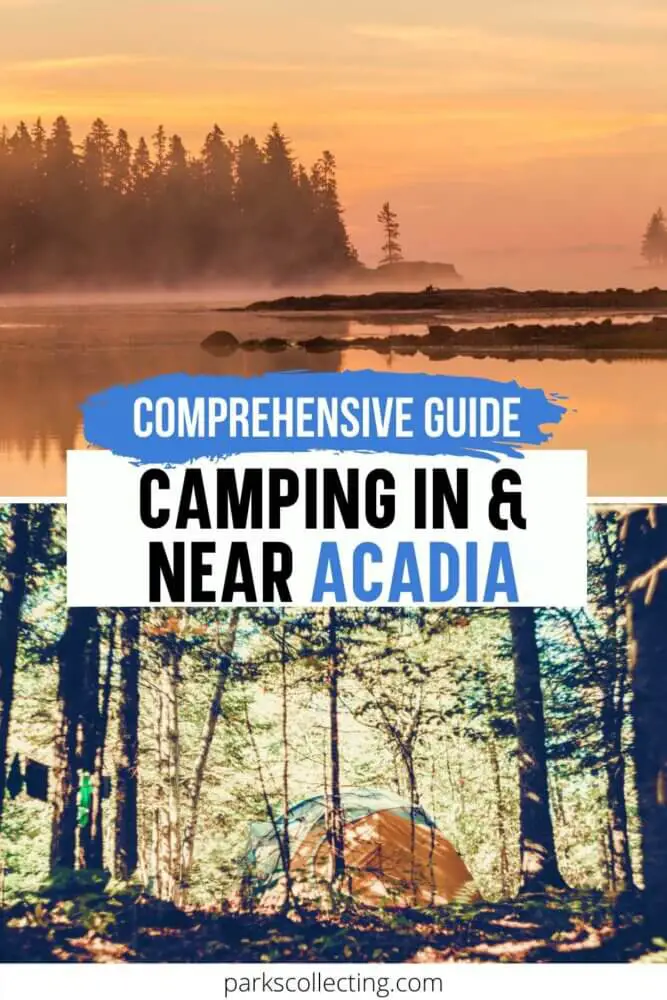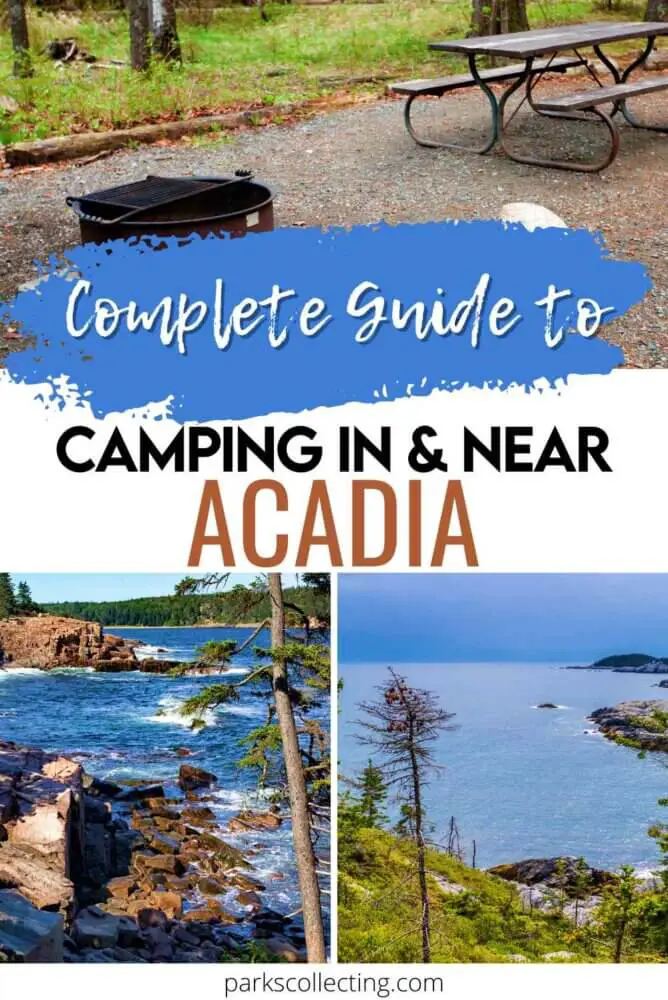 Please note this post may contain affiliate links, which means we may receive a commission, at zero cost to you, if you make a purchase through a link. Please see our full Disclosure for more information. If you have any questions, please contact me.
Essential Camping Gear
In order to help you get the most out of your camping trip to Acadia National Park, I have reviewed and recommended some key camping gear. Be sure to read these well before you set out:
---
Campsites in Acadia National Park
There are several campgrounds inside Acadia National Park run by the National Parks service.
Campsites on Mount Desert Island
Blackwoods Campground, Acadia National Park
Due to its great location in the main section of the national park, the Blackwoods campground, Maine is arguably the best camping in Acadia National Park. It's accessible from the main Park Loop Road (one of the most scenic drives in the US) and close to many of the major hiking trails in Acadia.
The campground is open all year round, but there are different seasons. It usually fills from mid-June to mid-October.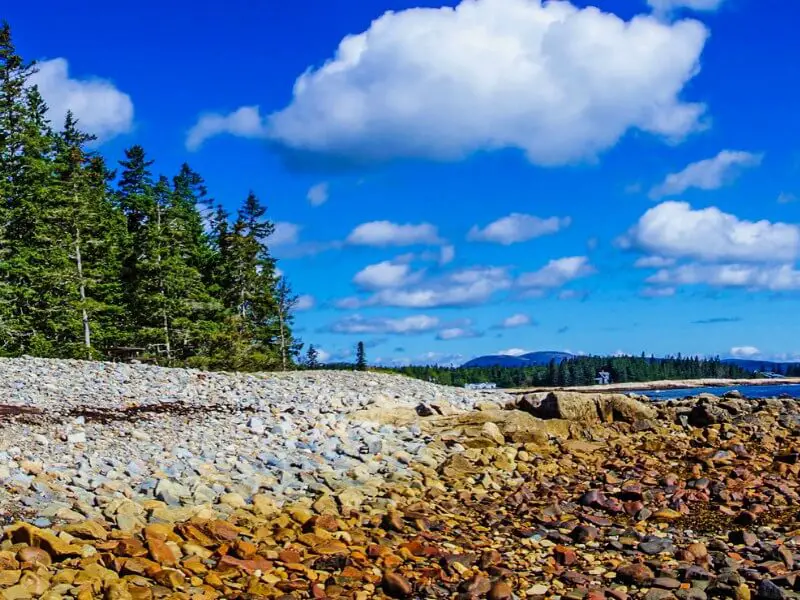 Seawall Campground, Acadia National Park
This is another of the best Acadia campgrounds and is also on Mount Desert Island. Its located on the southern peninsula of the island, not far from Bass Lighthouse.
Campsites on Schoodic Peninsula
Schoodic Woods Campground, Acadia National Park
If you want to go camping in Acadia National Park, Maine, but prefer to be away from the crowds, then heading to the Schoodic Peninsula is a great option. It still has the same New England coastal beauty, but a lot fewer people.
Campsites on Isle au Haut
Duck Harbor Campground, Acadia National Park
Isle au Haut is south east of Mount Desert Island, off the coast of Stonington, Maine. There are no cars, so if you want to stay in this part of Acadia National Park, tent camping is your only option.  There is a mail boat between the mainland and the island. This is not only the smallest of the Acadia National Park campgrounds, but also the most isolated.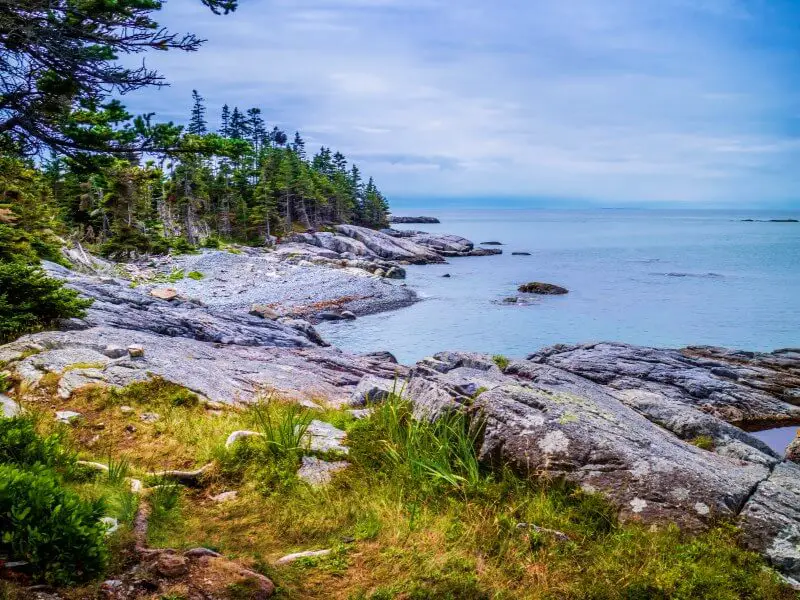 ---
Map of Acadia National Park campsites
So that you can see where all of the campgrounds are, here is a detailed map. The official national park campgrounds are green and the options for camping near Acadia are blue.
Click on the map and it will open in a new window. You will then be able to click on each one to see the name of the campground.
---
Private Campgrounds Near Acadia National Park
There are plenty of private options for camping near Acadia National Park if you want to camp but can't get into the national park's campgrounds (or just prefer some of the additional amenities they offer. Many offer cabins as well as tent and/ or RV camping.
Campsites on Mount Desert Island
Campsites on/ near Schoodic Peninsula
Campsites near Isle au Haut
---
Travel Insurance  
Never go camping without making sure you have adequate insurance. If you're traveling domestically, your health insurance may cover you, but always check, as some insurance policies don't offer out-of-state coverage. I always get travel insurance anyway because travel insurance also includes pre-trip cancellation, theft or damage of property and emergency repatriation in case I get injured out on a trail.
 A great insurance option is  World Nomads.  You can book it here    or get a quote right here:
---
Happy camping at Acadia National Park!  
What do you think is the best campground in Acadia National Park? Do you have a favorite site for camping? Acadia has many and I'd love to hear your favorite.  Join my private Facebook group National Parks Collectors and comment and let me know.    
If you liked this post about camping Acadia National Park, please share it and Pin It to your Acadia National Park board!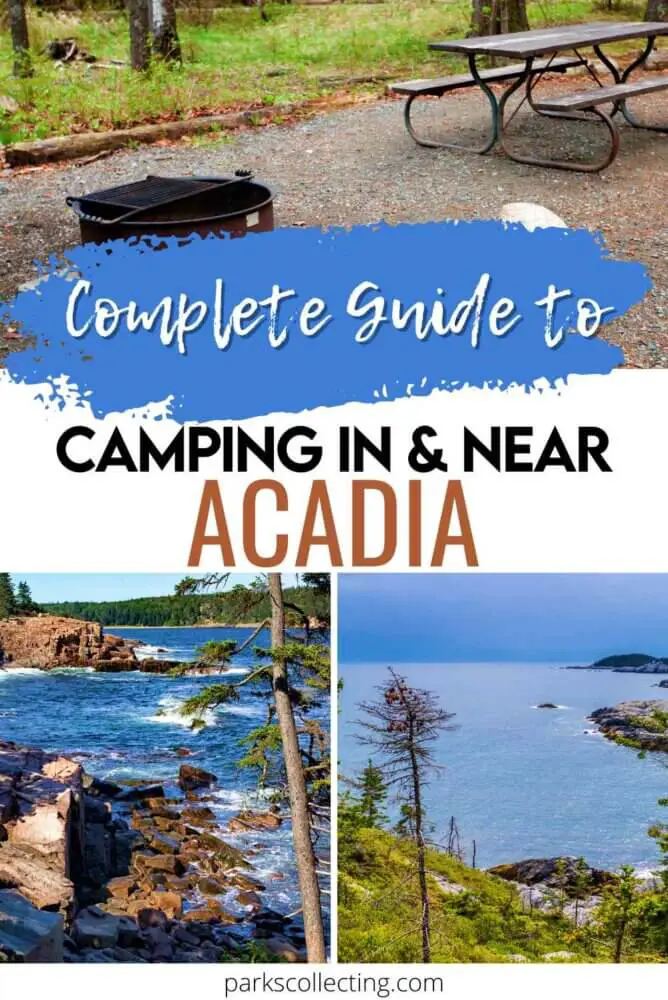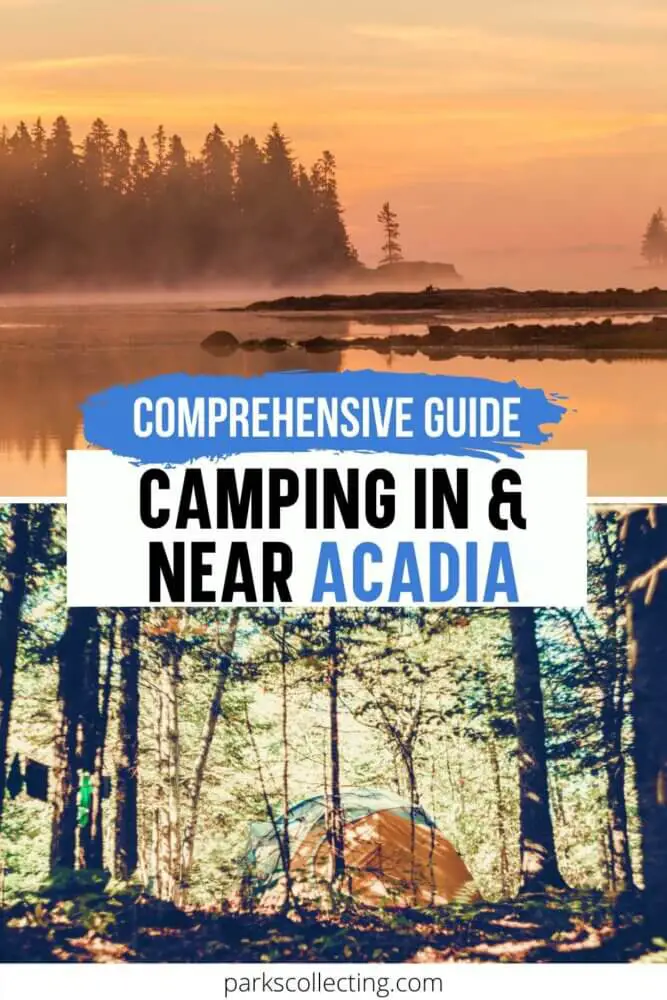 ---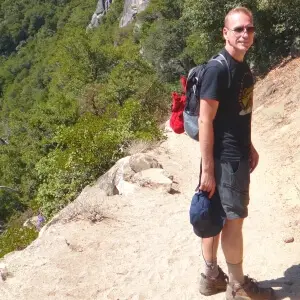 James Ian has traveled to 82 countries and all 7 continents.  He has visited all of the main national parks in the United States, as well as many national monuments and state parks.
He has rafted through the Grand Canyon; rappelled down slot canyons near Zion and Arches; hiked among the hoodoos in Bryce and the enormous trees in Sequoia; admired the waterfalls in Yosemite and the colored hot springs in Yellowstone; seen moose in Grand Tetons and seals in the Channel Islands, and much more.
---
Parks Collecting is a participant in the Amazon.com Services LLC Associates Program, an affiliate advertising program designed to provide a means for sites to earn advertising fees by advertising and linking to amazon.com. Amazon and the Amazon logo are trademarks of Amazon.com, Inc. or its affiliates. As an Amazon Associate I earn from qualifying purchases.