While some national parks can get really hot, many of them really come into their own as the weather gets warmer and summer is the perfect time to visit many of the national parks.  Summer is the perfect time to visit Alaskan parks and others that are snowed in or bitterly cold during the colder winter months.   
So, if you have time off over summer and want to head to one or more of America's incredible national parks, this list is for you.  Here is our hand-picked list of the 10 Best National Parks to visit in summer in the USA. 
No time right now to discover the best national parks to visit on the summer? Pin It and save it for later: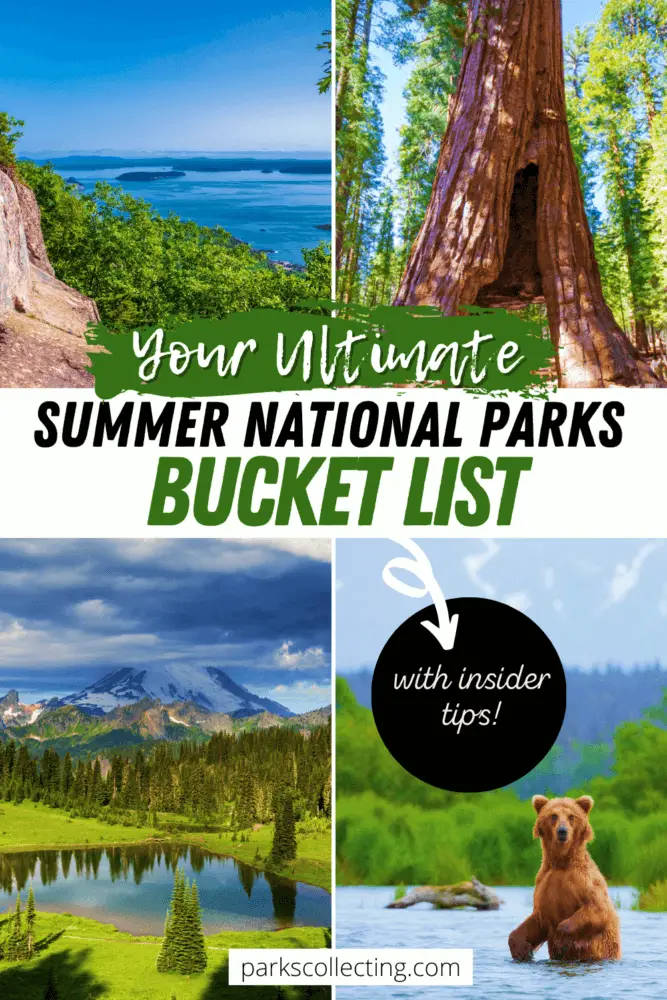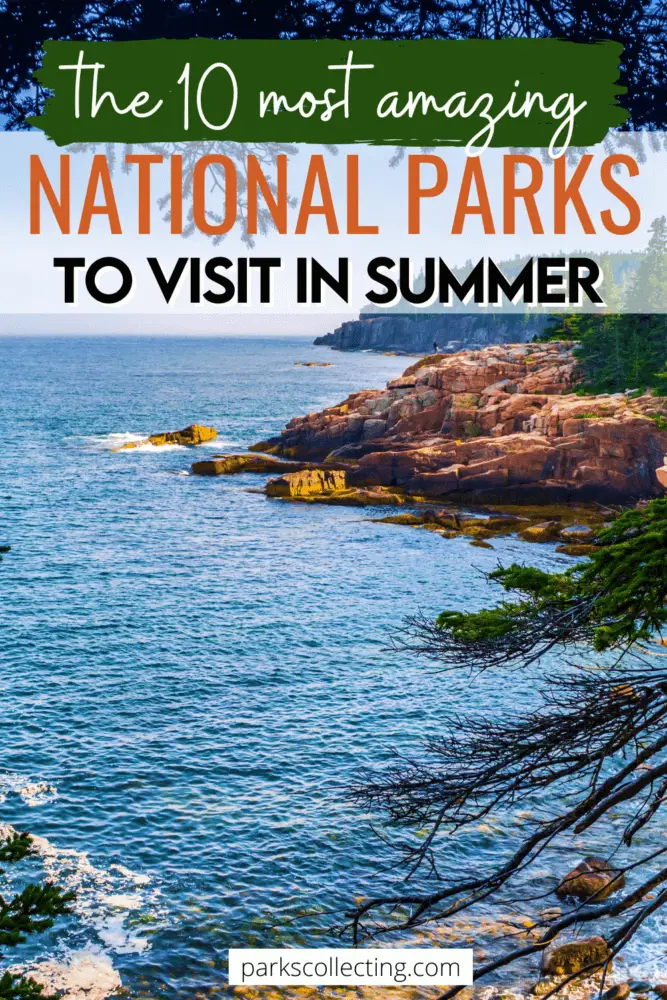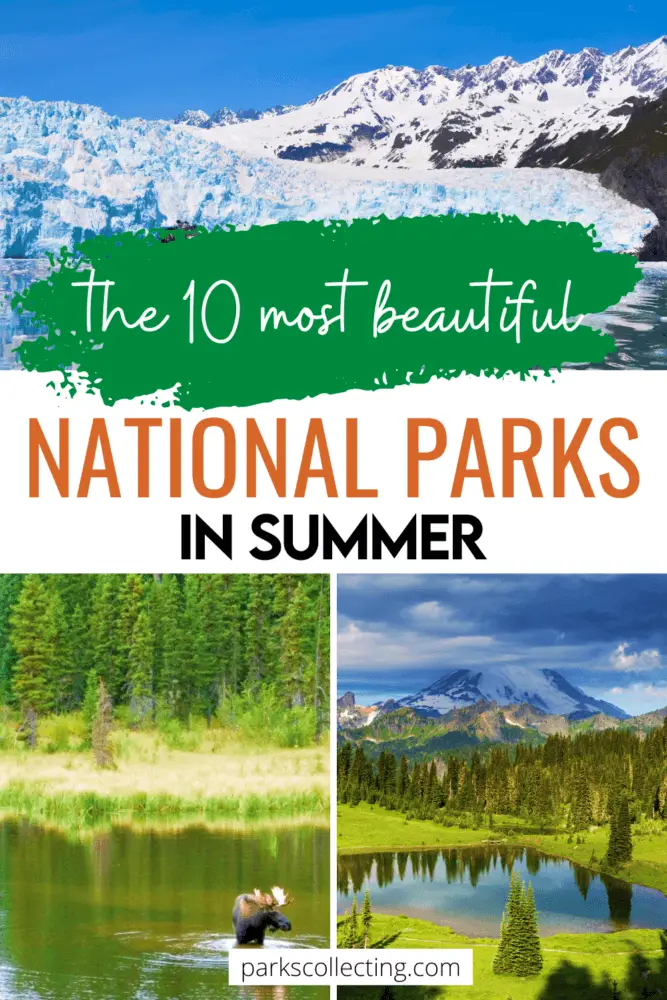 ---
Denali National Park and Preserve
Alaska 
Denali National Park is spread over about a million acres in Alaska and is home to the tallest peak in the Unites States, Denali (formerly called Mount McKinley).  This is one of the best national parks in summer and the perfect place to take in Alaska's incredible beauty, from its spruce forests and tundra to its snow-covered mountains and glaciers.   You will also have a good chance of seeing grizzly bears, Dall sheep and caribou.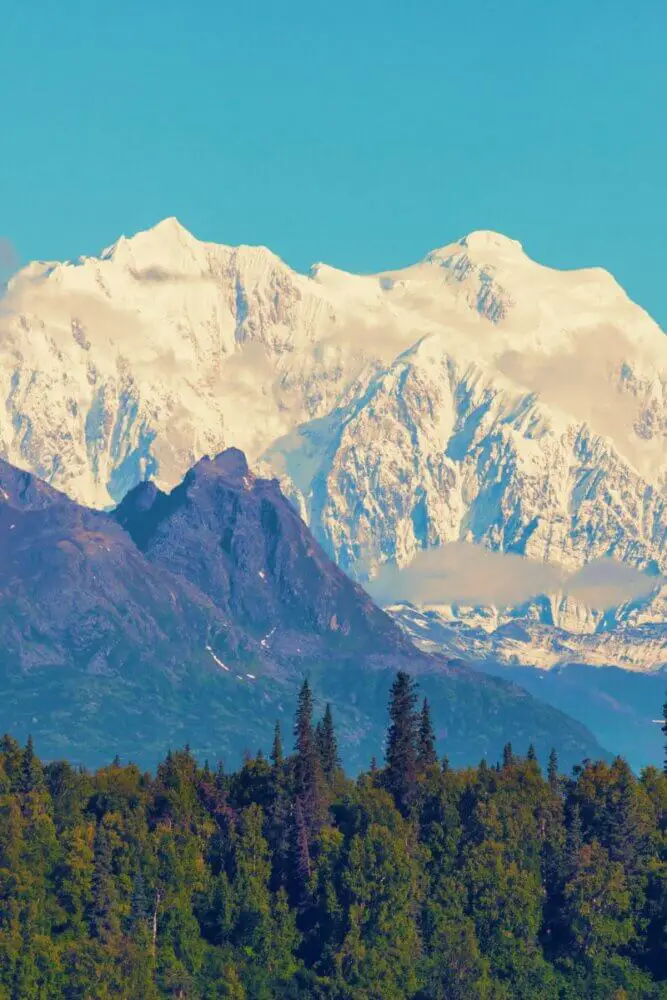 INSIDER TIP: This is grizzly bear country, so make sure you have bear spray with you at all times.  Buy it in the nearby towns since you can't take it on a plane.  
---
Lake Clark National Park and Preserve
Alaska  
Although it is another of the best national parks to visit in the summer, visiting Lake Clark National Park, about 120 miles southwest of Anchorage, is not easy – or cheap.  There are no roads into the park, so the only way to get there is my small plane or helicopter. However, it is worth every effort to get there; this is one of the best places in North America to see grizzly bears.  There are dedicate brown bear viewing areas at Chinitna Bay and knowledgeable guides at Silver Salmon Creek, which are the two most popular places for bear viewing.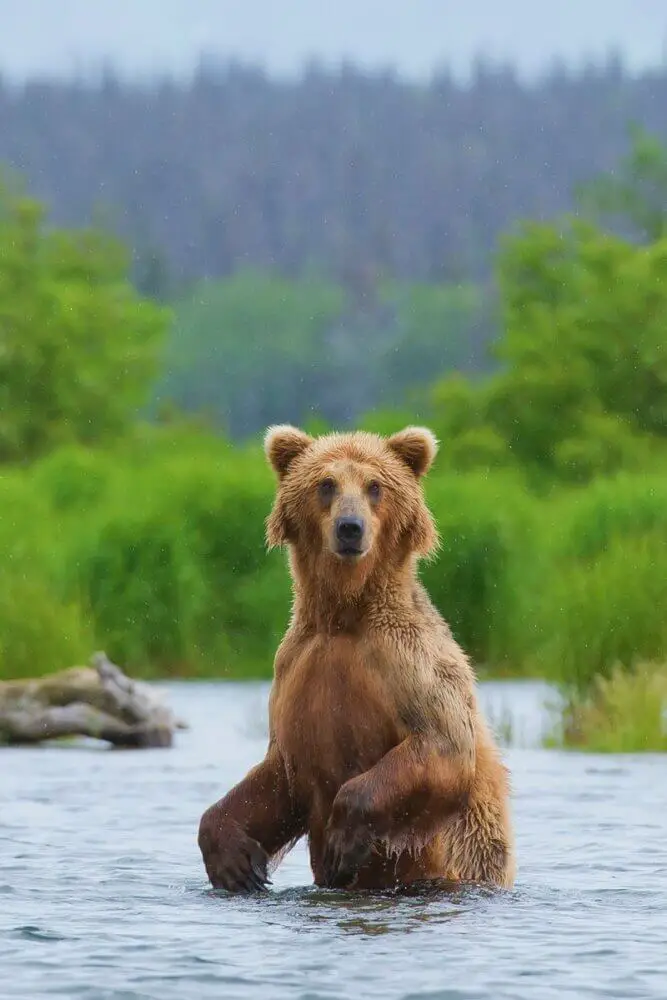 INSIDER TIP: For a unique experience, stay at one of the two rustic public use cabins right on the shore of the lake.  You can only access them by float plane or boat from Port Alsworth. 
---
Kenai Fjords National Park
Alaska 
Another of the best national parks in the summer in Alaska, Kenai Fjords National parks is 2.5 hours from Anchorage, but well worth the trip.  Take a boat tour around the fjords to see glaciers flowing down from the Harding Icefield into the sea, bright blue icebergs that have calved off the glaciers, and whales.  Or go 'flightseeing' to see an aerial view of the glaciers, icefields and icebergs.  If you are feeling more adventurous, try kayaking, paddle boarding and, of course, hiking.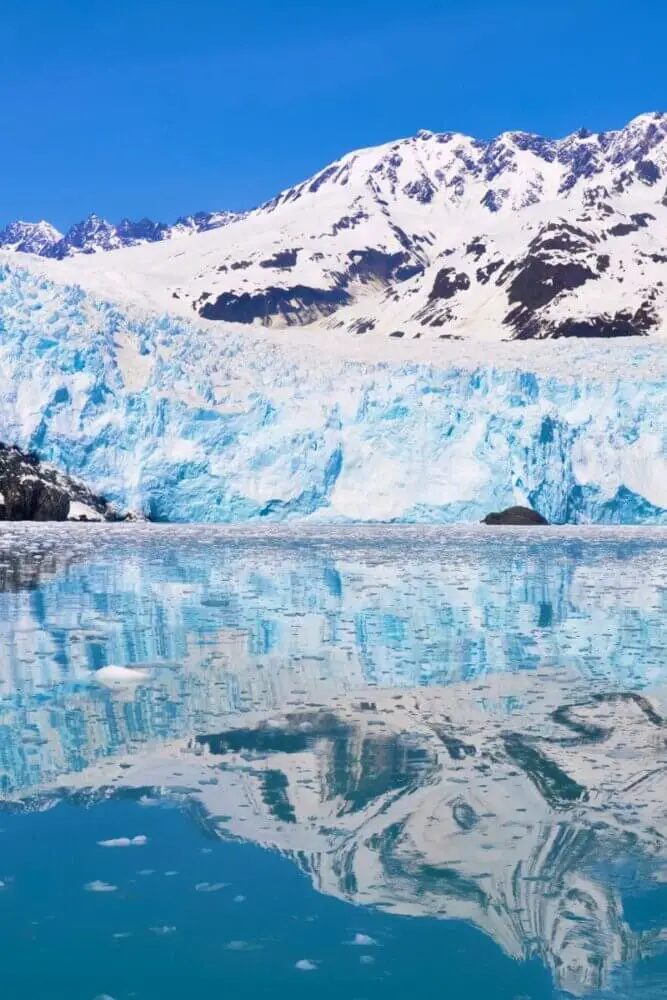 INSIDER TIP: The only part of the park that is accessible by road is Exit Glacier. If you want to get deeper into the park, you will need to go with a guide/ tour operator. 
---
Mount Rainier National Park
Washington 
Evergreen trees, beautiful waterfalls, snowy peaks and grassy fields make Mount Rainer National Park one of the most beautiful national parks.   Fields of wildflowers bloom in mid-July and August, making the area even more stunning.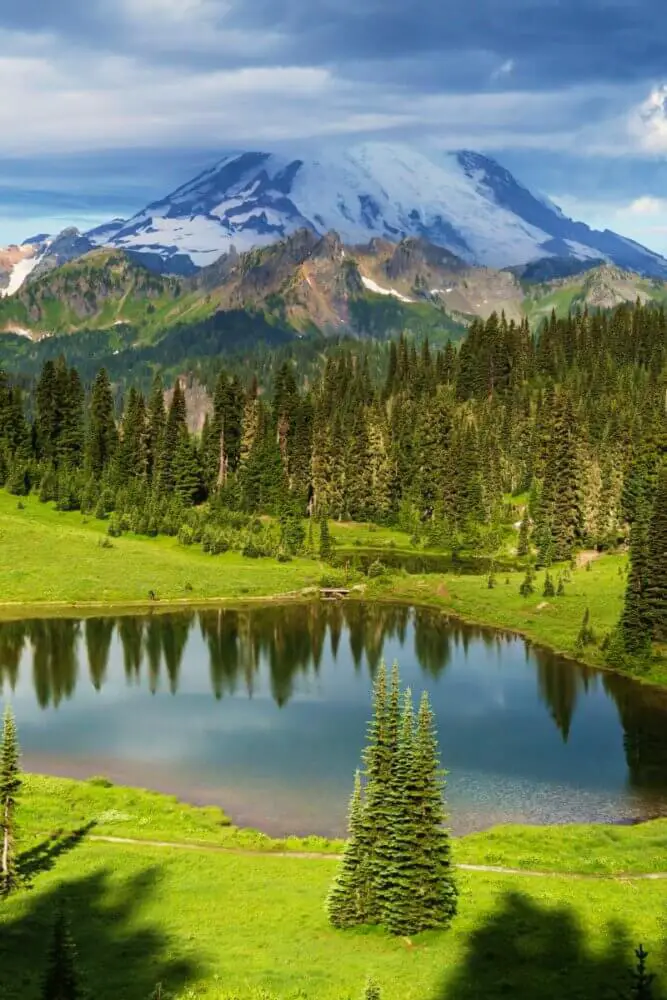 INSIDER TIP: The upper reaches of the mountain are covered in snow even in summer, so if you plan to hike up the mountain, be prepared to encounter snow. 
---
Acadia National Park
Maine
Acadia National Park is not only one of the best summer national parks, it also epitomizes the beauty of the north Atlantic coast.  Miles of rocky shores, hills covered in dense forests, lakes, and even a sandy beach.  The park is spread over several islands and a peninsula, so it is surrounded by water. 
The woods are laced with miles of carriage ways and hiking trails.  You can spend the summer cycling, hiking, sailing, kayaking or just relaxing at Jordan Pond Boathouse with one of their legendary popovers or at a seaside lobster shack enjoying surprisingly affordable fresh lobster in the sunshine.  Acadia also has two incredible beaches that made it on to my Top Ten Beaches in US National Parks list.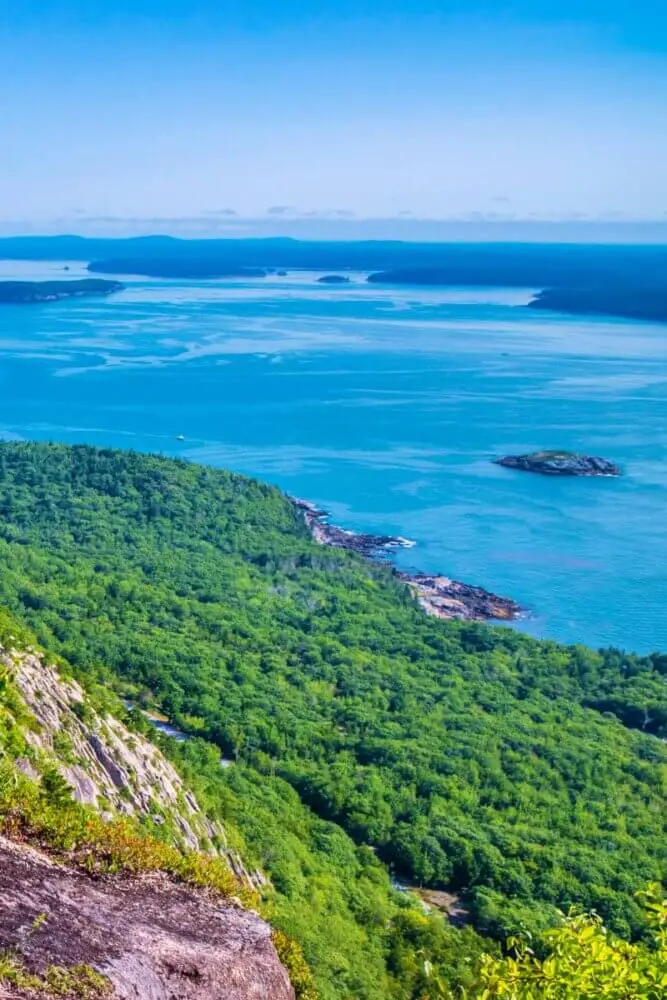 INSIDER TIP: Since Acadia is surrounded by water, consider taking an inflatable kayak so you can explore the rocky coastline at your own pace. 
READ MORE: Acadia National Park Guide
---
Crater Lake National Park
Oregon 
Crater Lake is, as the name suggests, a stunning brilliant blue lake inside the caldera of a volcano.  At 1,943 feet deep, it is the deepest lake in the USA and is surrounded by dramatic 2,000-foot cliffs.  A highlight of any trip here is the 33-mile Scenic Rim Drive.  However, the temperatures in the park are never that hot and the road can be closed due to snow as late as July.  One of the best national parks for summer activities, you can also hike, cycle or take a boat trip on the lake (with a stop on Wizard Island).  A hike not to miss is 2.5-mile Mount Scott Trail to a lookout with a crazy beautiful bird's eye view of the lake.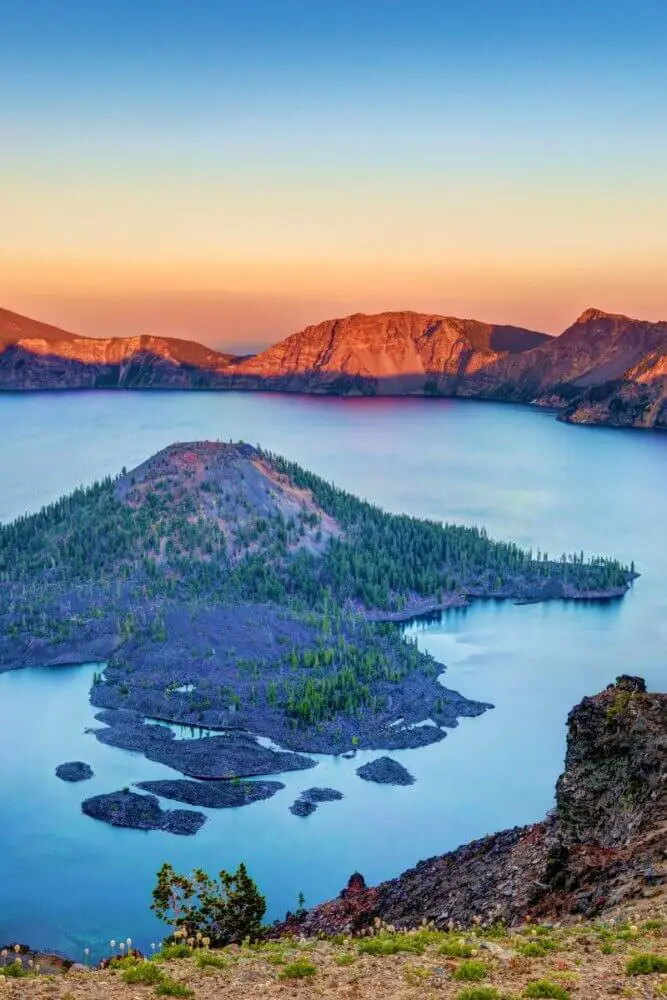 INSIDER TIP:  This is one of the snowiest parts of the USA and it is possible to get snow even in summer, so always check weather conditions before heading out on the Scenic Rim drive.  It is sometimes closed well into July and randomly throughout August.  
---
Grand Teton National Park
Wyoming  
Grand Teton National Park is dominated by the Teton mountain range, a wide strip of towering craggy peaks that rise straight up from the valley floor.  Jackson Lake, Jenny lake and several other smaller lakes are strung along the base of the mountains, and the Snake River winds its way nearby.  All of this creates the perfect summer playground for those who enjoy the great outdoors and puts Grand Teton National Park firmly on the list of the best national parks in USA.  Summer in the Tetons has epic hiking, sailing, kayaking, fishing, white water rafting, and even swimming (though the water can be cold).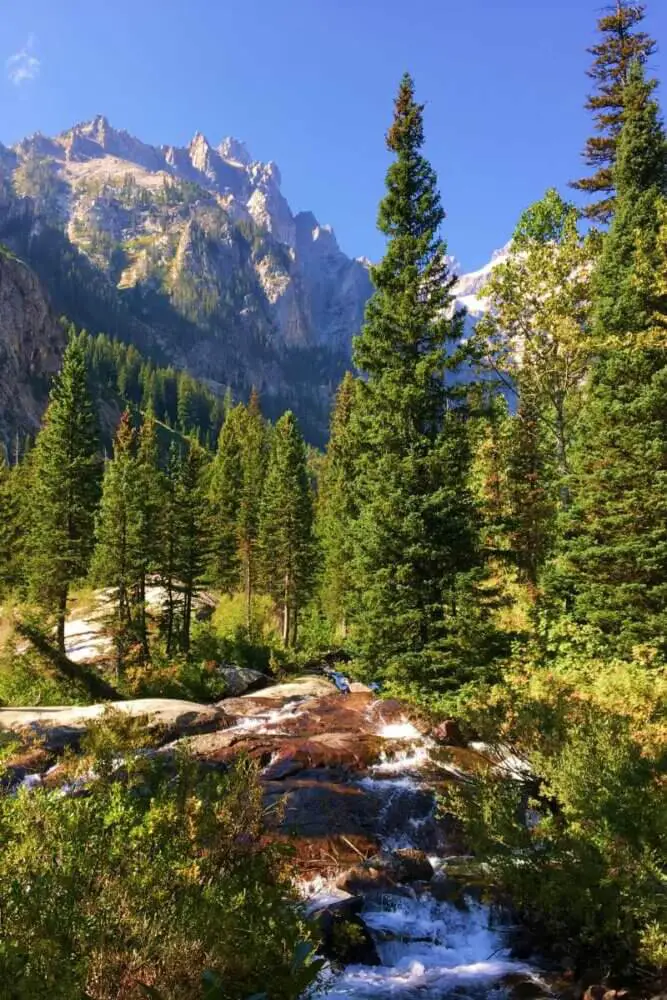 INSIDER TIP:  One of the things not to miss in the park is to 42-mile scenic loop drive.  For the best light for photography and to see the mountains clearly, it is best to do this in the morning. 
READ MORE: Grand Teton National Park Guide 
---
Sequoia National Park
California 
Sequoia National Park is home to dozens of gigantic sequoia trees.  These enormous trees grow over 250 feet tall and, because of their girth, are the largest trees on the planet.  The biggest tree in existence, the General Sherman Tree, which is 274.9 feet tall and 78.5 feet in circumference, is here, along with many others. 
The park is usually covered in snow in winter, but the mountains are cool and lovely in summer.  Sequoia is not only one of the best California national parks in summer, it is a truly special place everyone should visit at least once. 
INSIDER TIP: The road from the south entrance of the park is not accessible by RV, because the turns are too tight, so if you have an RV, you will need to enter and exit via the northern entrance. 
READ MORE: Sequoia National Park Guide 
---
Yellowstone National Park
Wyoming, Montana, Idaho 
Yellowstone National Park was the first American national park and is still one of the best US national parks to visit in summer.  The park has several incredible natural features including geysers spouting high in the air and spectacularly colored pools.  There is also a large lake for aquatic sports, one of the most spectacular waterfalls and canyons in the country and some of the most incredible wildlife of any of the national parks.  This is THE place to see bison, and you may also see bears, wolves, trumpet swans and moose.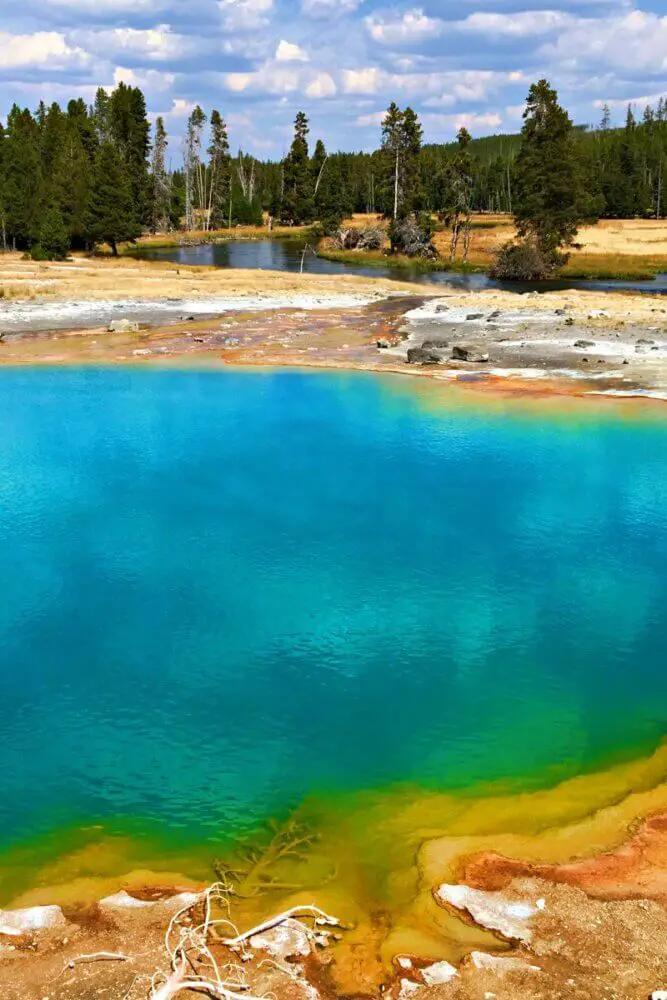 INSIDER TIP: It is not uncommon for bison to wander down the road and cause enormous traffic jams as the cars stop to let them wander off the road at their own pace.  Plan accordingly.  And NEVER get too close bison – they are dangerous wild animals. 
READ MORE: Yellowstone National Park Guide 
---
Glacier National Park
Montana 
Rounding out our list of the 10 best national parks to visit this summer, Glacier National Park doesn't fully open until well into the season.  The national park has 15 active glaciers spread out over about a million acres. A highlight of the park is the driving the breathtaking 50-mile-long Going to The Sun Road that traverses the park.  The drive goes through some of the most beautiful mountain scenery you will ever see.  Add to that mountain goats and bighorn sheep, wolves, grizzly bears and elk and this is a national park you won't want to miss.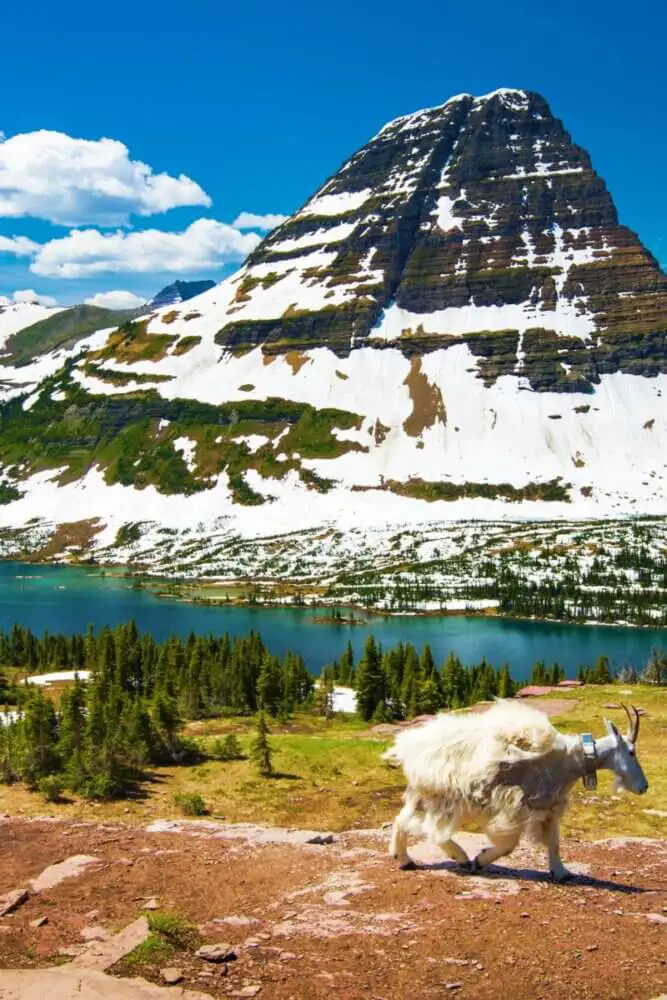 INSIDER TIP: The Going to The Sun Road passes over the Logan Pass, which at 6,646 feet, is often snowed in until late June – early July, so check the NPS website to make sure it is open before you go. Trails near Logan Pass are also closed until after the snow has melted, so it generally better to time your trip for mid-late summer.  In 2021, there is a reservation system for the Going to The Sun Road.
READ MORE: Glacier National Park Guide 
---
Enjoy your summer trip!
Do you have another national park that you'd pick as the best national parks to go to during your summer vacation?   I'd love to hear about it.  Join my private Facebook group National Parks Collectors and comment and let me know.  
Read about other great U.S. national parks to visit:
---
If you liked this post,  please share the love and Pin It to your National Parks board!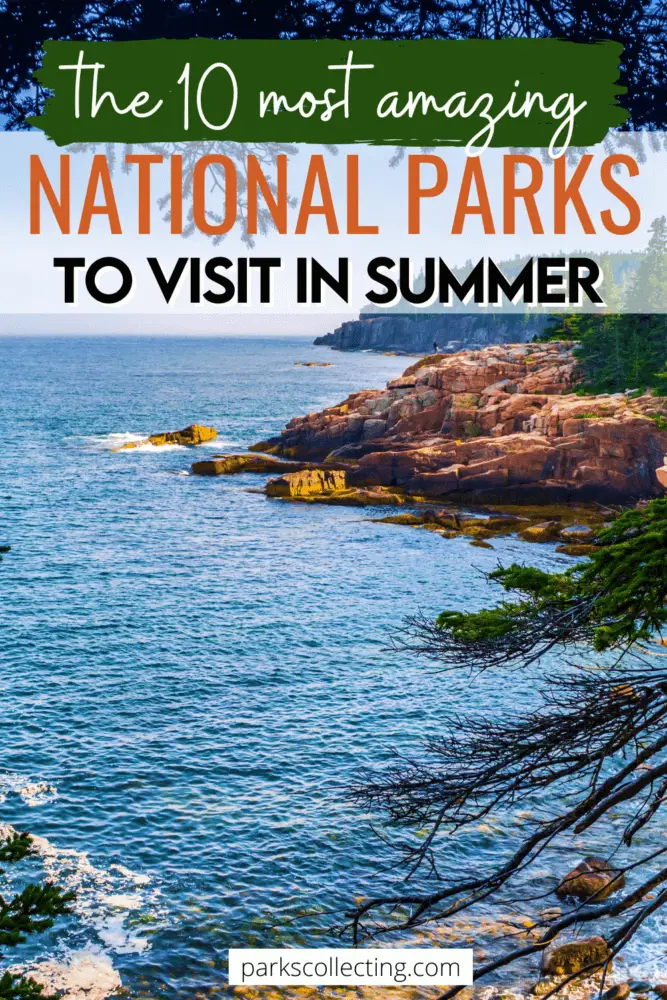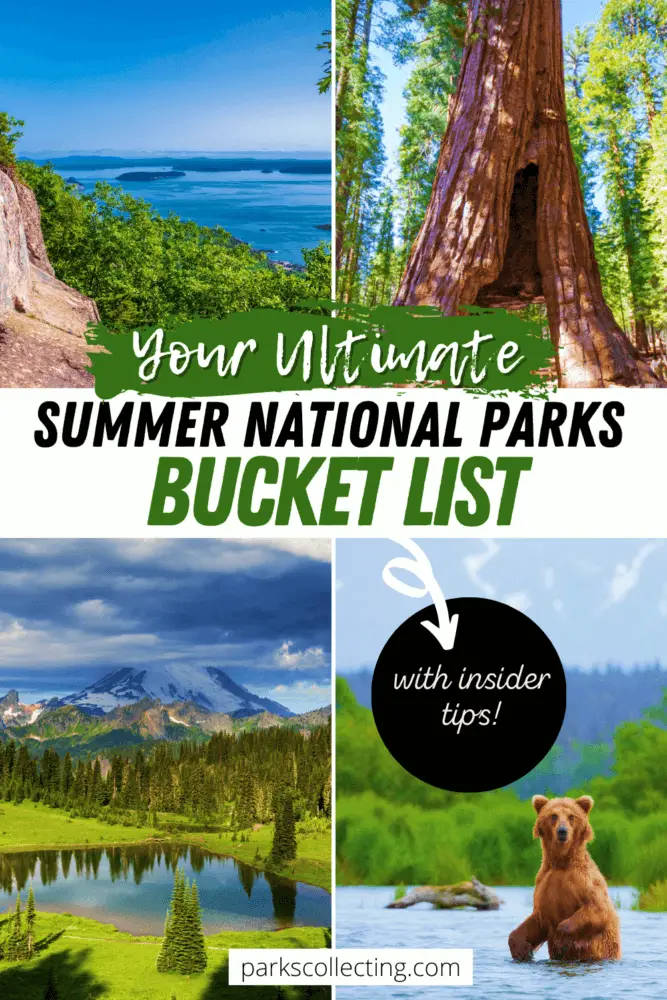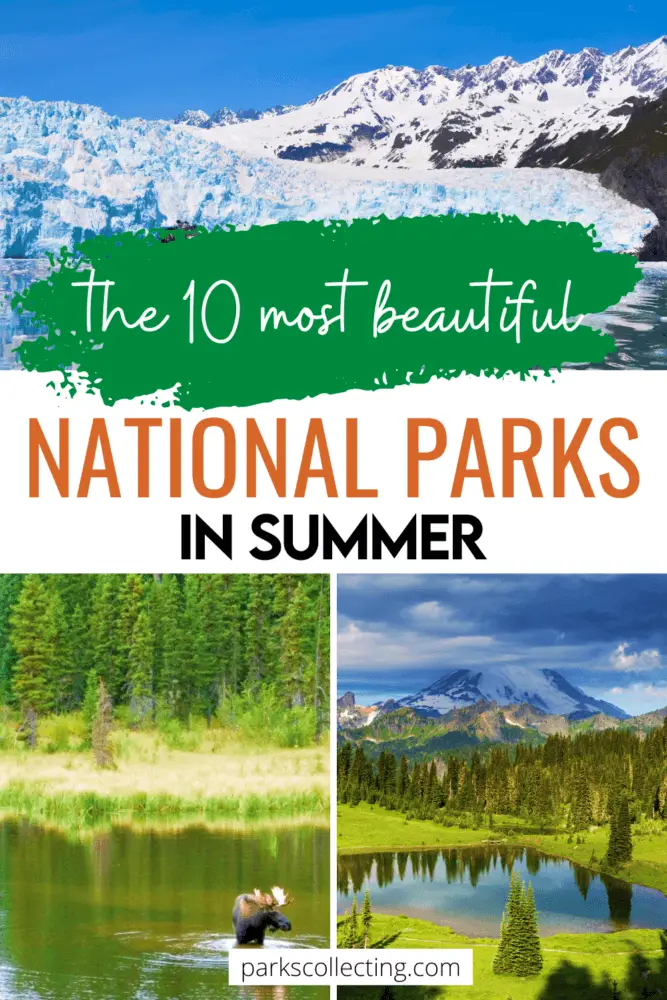 ---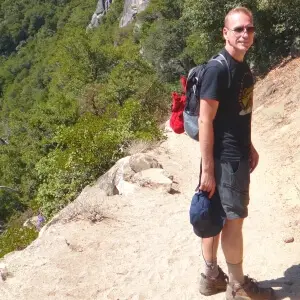 James Ian has traveled to 82 countries and all 7 continents.  He has visited all of the main national parks in the United States, as well as many national monuments and state parks.
He has rafted through the Grand Canyon; rappelled down slot canyons near Zion and Arches; hiked among the hoodoos in Bryce and the enormous trees in Sequoia; admired the waterfalls in Yosemite and the colored hot springs in Yellowstone; seen moose in Grand Tetons and seals in the Channel Islands, and much more.
---