Bryce Canyon is an other-wordly landscape of orange, red and pink sandstone hoodoos, spires, towers, rock windows, and natural arches. 
This national park is not just beautiful – it's an interesting place too!
Do you want to learn more about Bryce Canyon? Let's take a look at some fun and fascinatingly Bryce Canyon National Park facts.
No time right now to discover these fun facts about Bryce Canyon National Park? Pin It and save it for later: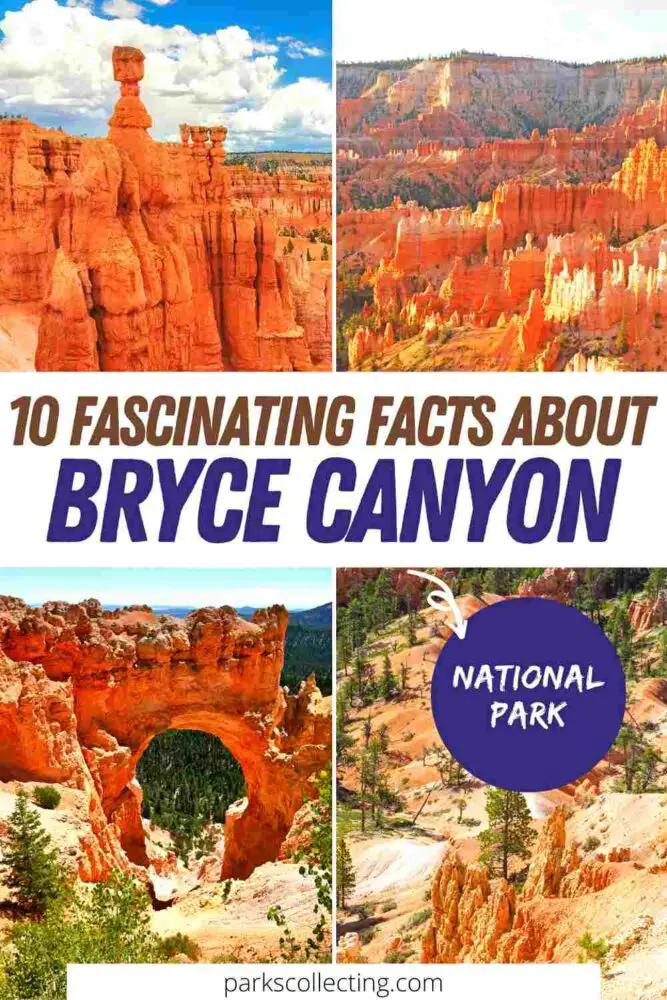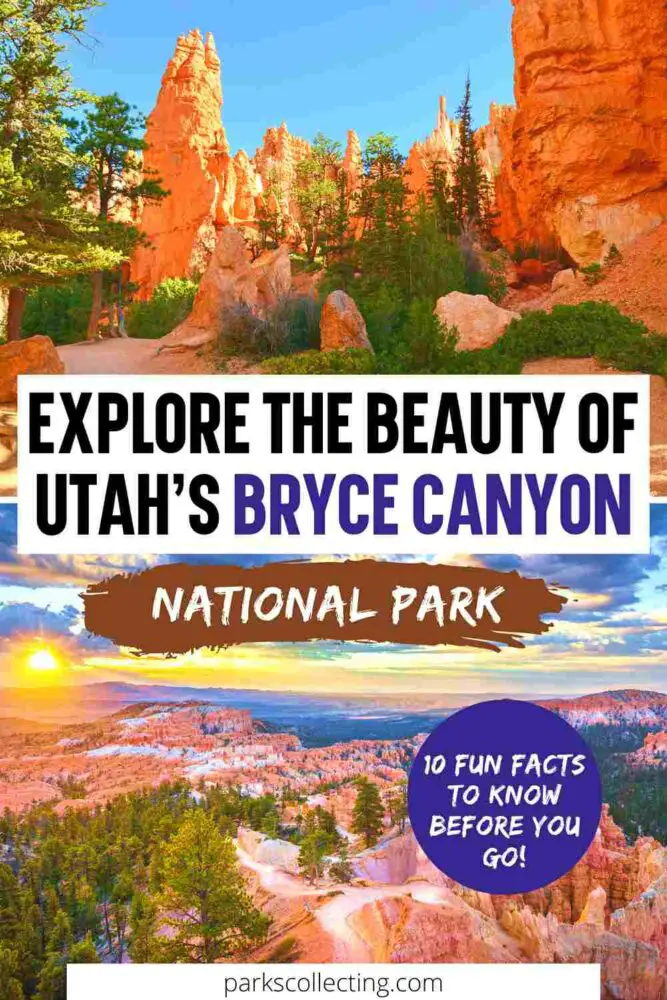 Please note this post may contain affiliate links, which means we may receive a commission, at zero cost to you, if you make a purchase through a link. Please see our full Disclosure for more information. If you have any questions, please contact me.
If you are planning to visit Bryce Canyon National Park in spring, summer or fall, make your planning easy and stress free with a detailed itinerary. I have 1-, and 2-day itineraries for Bryce Canyon National Park that include all the park highlights, give you choices based on your preferred activity level, and take all the stress out of planning your trip. 
Basic Bryce Canyon Facts
Location: Southern Utah
Size: 35,835 acres
Number of Visitors each Year: 2,354,660 people visited in 2022
Annual Rainfall: An average of 15.57 inches each year
Highest Elevation: 9,100 feet Rainbow Point
Lowest Elevation: 6,620 feet Yellow Creek
Date it Became a National Park: Bryce Canyon National Monument was established in 1923. A year later, its name was changed to Utah National Park and then on February 25, 1928 its name was changed again to Bryce Canyon National Park. It was enlarged in 1931 and 1942.
---
 10 Fun Facts About Bryce Canyon National Park
1. Bryce Canyon not actually a canyon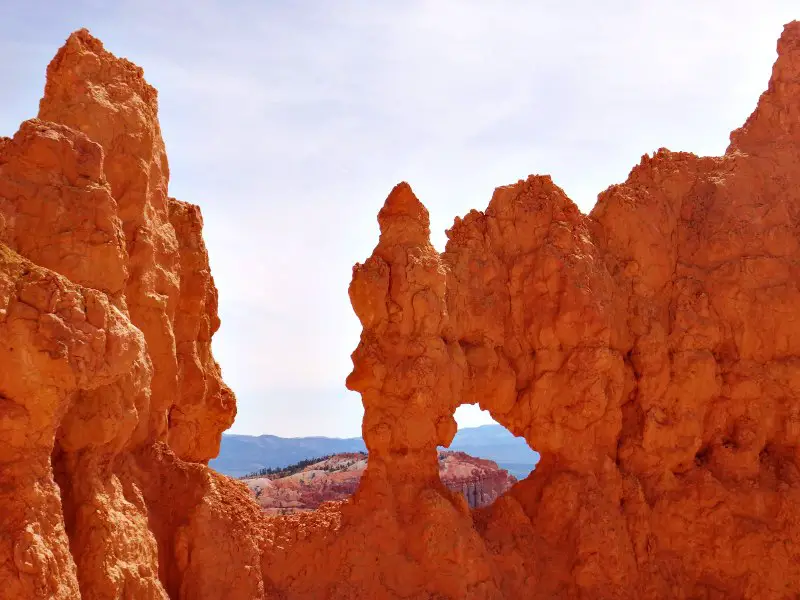 Why is Bryce Canyon not really a canyon?
A canyon is technically formed by water flowing through it and slowly eroding the soil. Bryce, however, was not formed by flowing water – so it is not technically a canyon at all.
How was Bryce Canyon formed?
Bryce Canyon is a series of bowl-like natural amphitheaters that lie along the eastern edge of Paunsaugunt Plateau. The 'canyon' was formed by the weather, not water.
It started with layers of sediment forming the rocks and then tectonic plates shifting upwards, taking those layers of rock to a level where temperatures fall below freezing at night. Enter the weather. 
The main force that created the canyon is called "ice wedging".  Water from rain or melted snow seeps into cracks in rocks.  Then the temperatures fall below freezing at night and the ice expands, creating pressure that forces the rocks apart.  This creates walls and windows that when exposed to wind and more water, erode into free-standing columns called hoodoos. 
These processes continue today.  Areas like Fairyland have younger hoodoos that aren't so distinct, while the main Bryce Amphitheater has really well-developed hoodoos. In just a few million years (a microsecond in terms of geology), the hoodoos will all be gone.  So now is a good time to see them 🙂
READ MORE: Learn more about Bryce's creation in SHADOWS OF TIME: The Geology of Bryce Canyon National Park by F Decourten, J Telford and H Hinchman
---
2. Bryce Canyon has the largest concentration of hoodoos in the world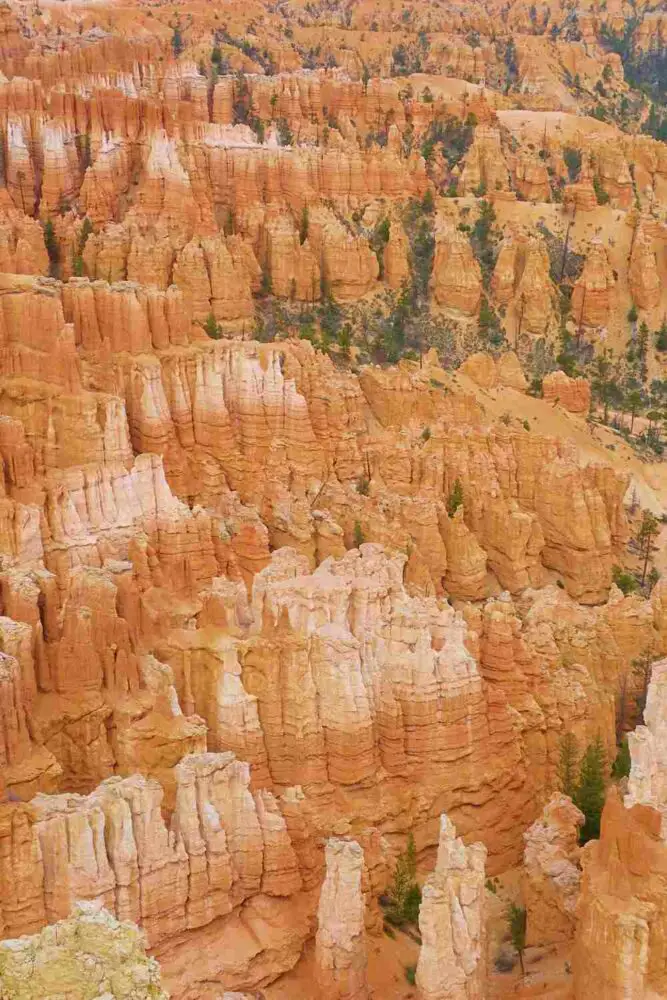 As we now know, Bryce Canyon is made up of about a dozen amphitheaters along the edge of Paunsaugunt Plateau. The Bryce Canyon hoodoos – columns or spires of weathered sandstone – are everywhere. In fact, in just one of these amphitheaters, there are more hoodoos than in any other place on earth!  
Bryce Amphitheater, often called the Silent City, has literally thousands of these oddly shaped spires.  There are four major viewpoints around the rim of Bryce Amphitheater (Bryce Point, Inspiration Point, Sunset Point and Sunrise Point) and all of them provide sensational views. 
So, if you have a hankering to see a hoodoo, Bryce Canyon is the place to go.
READ MORE: 
The 10 Best Bryce Canyon Viewpoints
For a photo book of the hoodoos, check out Bryce Canyon: Home of the HooDoos: From the Galleries of jlGillphotos by J.L. Gill
---
3. People have been enjoying (or not) Bryce Canyon's hoodoos for more than 10,000 years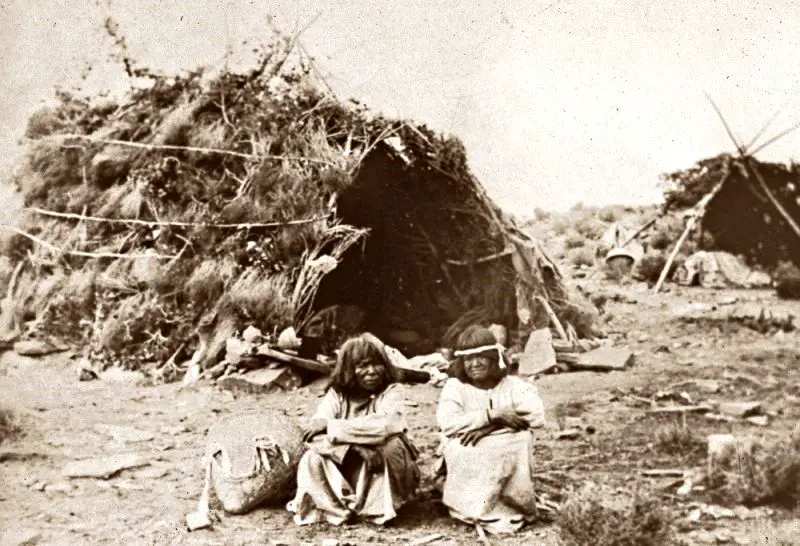 Some of the more interesting facts about Bryce Canyon National Park are about the people who first saw the hoodoos. 
The earliest known inhabitants in this area were the Fremont and Anasazi peoples. Fremont people lived in northwest part of the Colorado Plateau from around 200 A.D. until 1200 and visited the area around Bryce canyon seasonally.  At the same time, the Anasazi people occupied the southeast portion of the Colorado Plateau, and also visited the Bryce Canyon area in the warmer months. 
Then around 1200 AD, the Paiute Indians moved into the area permanently.
The Paiute people believe that before there were humans, there were To-when-an-ung-wa or Legend People.  The Legend People weren't human – they were actually birds, lizards, or animals who looked human. 
According to Paiute beliefs, the Legend People who lived in the area did something bad (fought or stole something) so Coyote, the God of Mischief, turned them into rocks.  
The area is called "Angka-ku-wass-a-wits" (red-painted faces) and if you look closely at the hoodoos, you can see the faces of the bad Legend People in the rocks as they looked just before they were turned to stone. 
READ MORE: Learn more about the history of Bryce Canyon in Bryce Canyon: The Story Behind the Scenery by G Bezy, C Madison and KC DenDooven
---
4. Bryce Canyon is named after a Mormon pioneer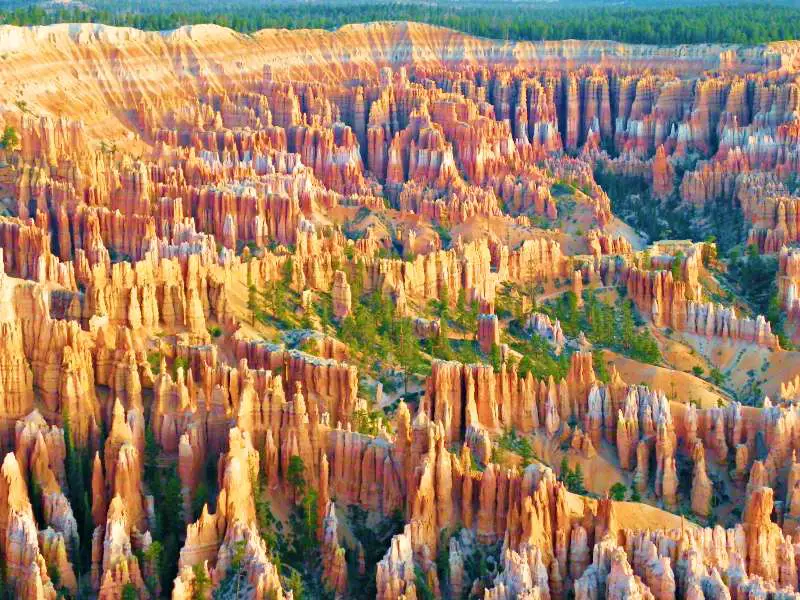 Here are some Bryce Canyon fun facts about later inhabitants: 
The first white people to see Bryce Canyon were most likely Silvestra Velez de Escalante and Francisco Atanasio Dominguez, two Spanish explorers who found themselves in the area in 1776.
It wasn't until almost a century later, however, that white people moved permanently into the area.
Enter the Mormon pioneers. Between 1826 and 1874, several pioneers passed through, but then in 1869, the small town of Clifton was established near the junction of the Paria River and Henrieville Creek.
A year later, our well-known pioneer Ebeneezer Bryce arrived in Clifton and soon after moved upstream to Henderson Valley (New Clifton).  He helped build a seven-mile irrigation ditch from Paria Creek and then added a road that ended at a large amphitheater filled with hoodoos. This soon became known as Bryce's Canyon. 
Ebeneezer moved on and out of the area in 1880, but the name stuck.
In addition to providing the name of a national park, Ebeneezer Bryce is perhaps most famous for proclaiming that the maze of columns and spires was "a helluva place to lose a cow"!
READ MORE: Learn more about Ebeneezer Bryce in Ebenezer Bryce: Bryce Canyon National Park's Namesake by H Bryce
---
5. You can find Thor's Hammer and Queen Victoria in Bryce Canyon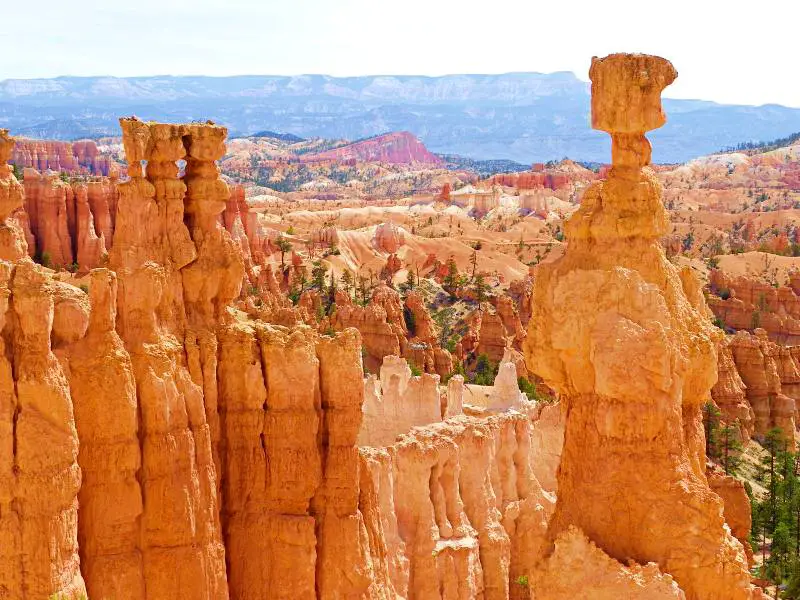 Here are some fun Bryce Canyon facts for kids: Many of the hoodoos have names. 
The most famous hoodoo is probably Thor's Hammer, named after the Norse God of Thunder's famous tool.  Another fun fact: His hammer is called "Mjölnir" and always comes back to him (but you probably knew that already from the Marvel movies).
The hoodoo is found near Sunrise Point but is best seen on the Two Bridges section of the Navajo Loop Trail.
Another famous hoodoo is Queen Victoria, which gives the Queen's Garden Trail its named.  Fortunately, the NPS have kindly posted a sign nearby with a photo of a standing Queen Victoria in profile to help you identify the right hoodoo.  
Also worth keeping an eye out for are the Sinking Ship, Tower Bridge and Chinese Wall, all on the Fairyland Loop Trail.
On the Bryce Canyon scenic drive, you can see the Poodle at Rainbow Point and the Rabbit at Agua Canyon.
Now some of the hoodoos, like Thor's Hammer, actually do look kind of like the things they're named after.  Others, however, may at one time have looked like their name, but erosion has taken its toll and it can be difficult to see what whoever named them was thinking  (I'm talking about you Hunter and Backpacker).
Erosion takes its toll in other ways, too, and eventually the hoodoos do fall.  A few years back the iconic Sentinel retired from guard duty and toppled over. 
READ MORE: 
The Best Hikes In Bryce Canyon National Park
---
6. Bryce Canyon Lodge was built where Ruby's Inn used to be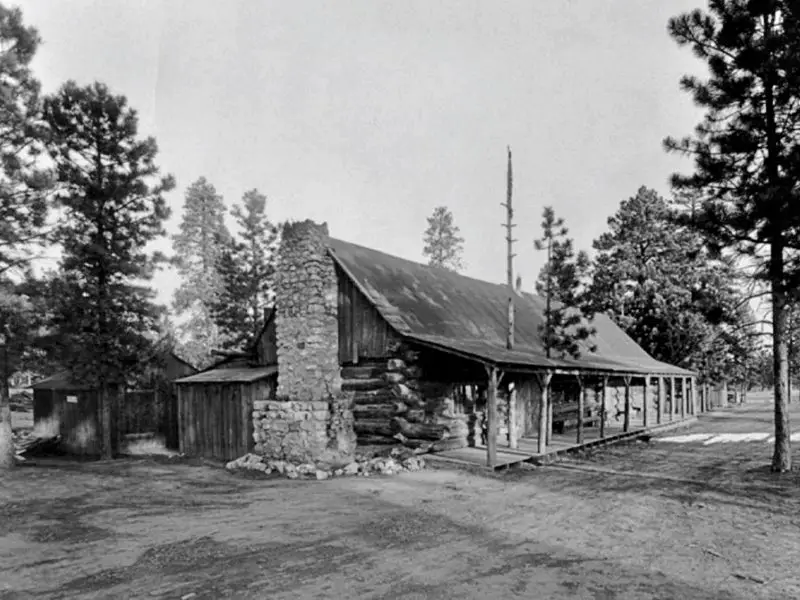 When you visit Bryce Canyon National Park, it's hard to miss Ruby's Inn.  They own most of Bryce Canyon City, which lies just outside the park's only entrance.  Today, in addition to a motel and campground, they have stores, restaurants, tours and even a Virtual Reality show.
This legendary establishment has been around for over a century, but it had humble beginnings. 
In the early 1900s, Union Pacific Railroad expanded service and by 1919, tourists from Salt Lake City had started to visit the area. 
A pioneer rancher Reuben (Ruby) Syrett and his wife Clara (Minnie) had already moved into the area in 1916.  Seeing an opportunity, they erected tents and supplied meals for overnight guests near Sunset Point, where Bryce Canyon Lodge is today. Then in 1920, they built Tourist's Rest, a 30- x 71-foot lodge with a cabins nearby and an open-air dance floor. 
In 1923, the same year that Bryce Canyon National Monument was formed, the Union Pacific Railroad bought the Tourist's Rest land, buildings and water rights from the Syretts.  Ruby and Minnie then established Ruby's Inn on their ranch just outside the park, where it still is today.
Bryce Canyon Lodge was then built on the site of Tourist's Rest.  The main building was finished in 1925 and the cabins were built by 1929.
READ MORE: Ruby's Inn at Bryce Canyon (Images of America) by AJ Seiler
---
7.  Bryce Canon has appeared in several movies

As you would probably expect for such a photogenic spot, several movies have been filmed here over the years.
It started a century ago when The Deadwood Coach (1924) became the first Hollywood movie filmed in Utah.  Then in 1945, Thunderhead-Son Of Flicka was filmed with many scenes using Bryce Canyon as a scenic location. 
Jump forward another couple of decades, and Sergeants 3 (1962), a film starring Frank Sinatra and Dean Martin, was shot in part in Bryce. The film was the complete opposite of a box office smash, but nonetheless, the scenery was spectacular. 
In the 21st Century, Bryce Canyon has continued to be a popular filming location, featuring in movies like Outlaw Trail: The Treasure of Butch Cassidy and Bonneville (both 2006).
So, who knows, maybe the next time you're at the movies you'll see some familiar orange spires in the background. 
---
8. Bryce Canyon packs a (tiny) punch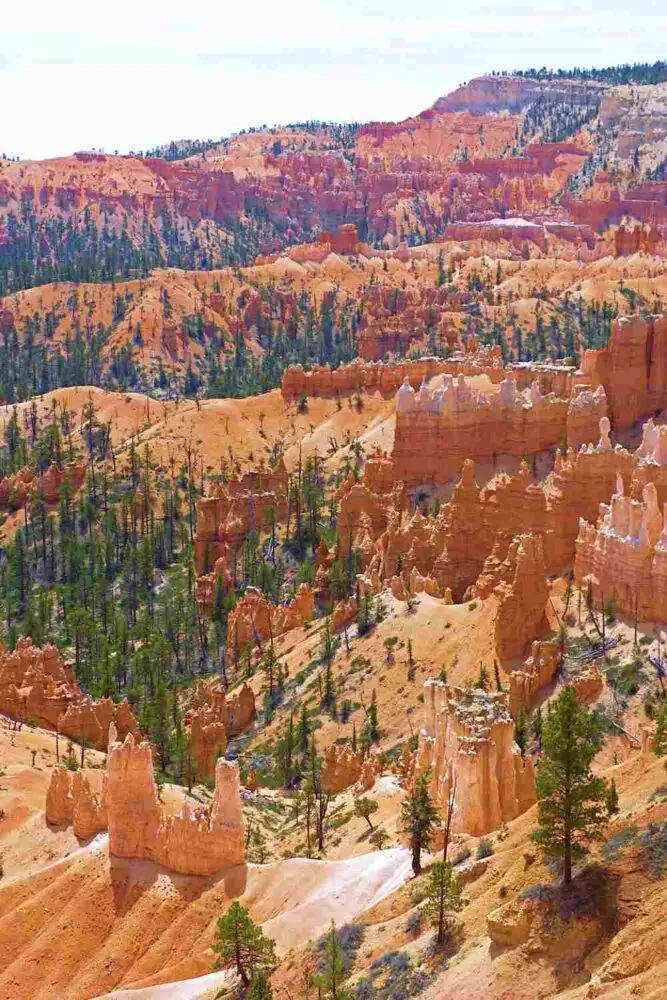 When it comes to things to do and see in Bryce Canyon, size does NOT matter.  At just 35,835 acres / 56 square miles, the national park is the smallest of Utah's Mighty 5 and the 12th smallest national park in the United States. However, it's the 15th most popular.
The most common activities are taking the scenic drive, viewing Bryce Amphitheater from the four iconic viewpoints, and hiking down into the canyon. 
READ MORE: Bryce Canyon National Park Guide
---
9. Bryce Canyon is a great place to see stars
Bryce Canyon National Park is an official International Dark Sky Park. This designation is an official recognition of something that will be instantly obvious to you if you visit on a clear night – it's dark there. The absence of light pollution means that you can clearly see thousands of stars and the Milky Way.
Bryce Canyon was one of the first national parks to have a ranger-led astronomy program.  These were first offered more than 50 years ago, and still happen today. The park's Astronomy Rangers hold frequent forays into the dark, armed with telescopes and plenty of Bryce Canyon information to share.  Check the NPS's Astronomy Programs webpage for more details. 
If you're visiting during a full moon, sign up for a Full Moon Hike led by an Astronomy Ranger.
The national park also hosts an annual Astronomy Festival.  Usually held in June, this annual event hosts talk, stories, family-friendly activities and, of course, plenty of star gazing. 
READ MORE: 
Starry Sky Adventures Utah: Hike, Paddle, and Explore under Night Skies by C White
17 Best Things To Do In Bryce Canyon National Park
---
10. Bryce Canyon is only 72 miles from Zion National Park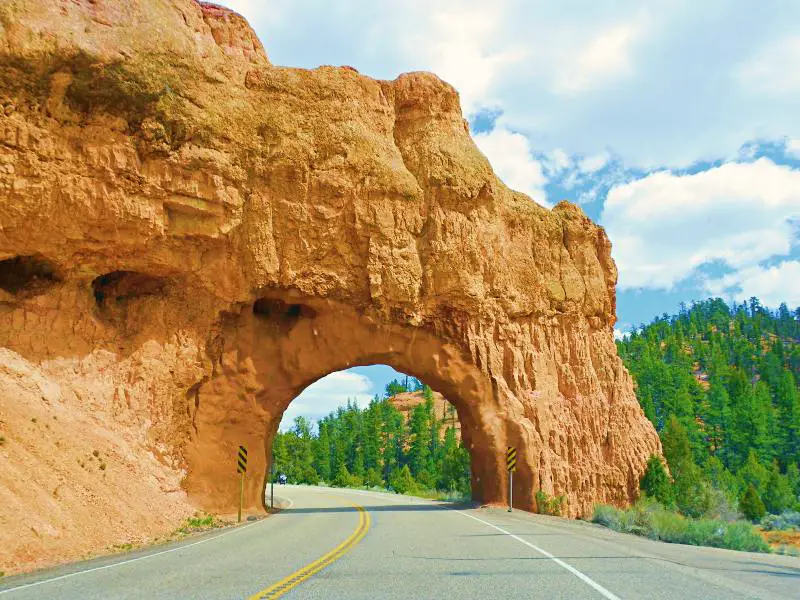 There is a reason that most people visit Bryce Canyon and Zion on the same visit.  They are only 72 miles apart!
Despite the short distance, getting between the parks was not easy, short or quick until 1930.  This is when the 1.1-mile Zion-Mt. Carmel Tunnel was completed. An engineering marvel, the tunnel effectively tied Bryce canyon, Zion and Grand Canyon's North Rim together. 
Now it takes less than 1.5 hours to drive from one park to the other. 
READ MORE: 
Hiking Zion and Bryce Canyon National Parks: A Guide to Southwestern Utah's Greatest Hikes by E Molvar
---
Read more Fun Facts about other US National Parks
---
More Information About Bryce Canyon National Park
Are you feeling inspired to visit Bryce Canyon National Park?  Start planning your trip now with these guides:
---
Do you have any other Bryce Canyon National Park fun facts to share?  I'd love to hear them.  Join my private Facebook group National Parks Collectors and comment and let me know (you can also pick up extra planning tips, share your photos and stories with other national park lovers and more). 
If you liked this list of Bryce Canyon National Park fun facts, please share the love and Pin It to your Bryce Canyon National Park board!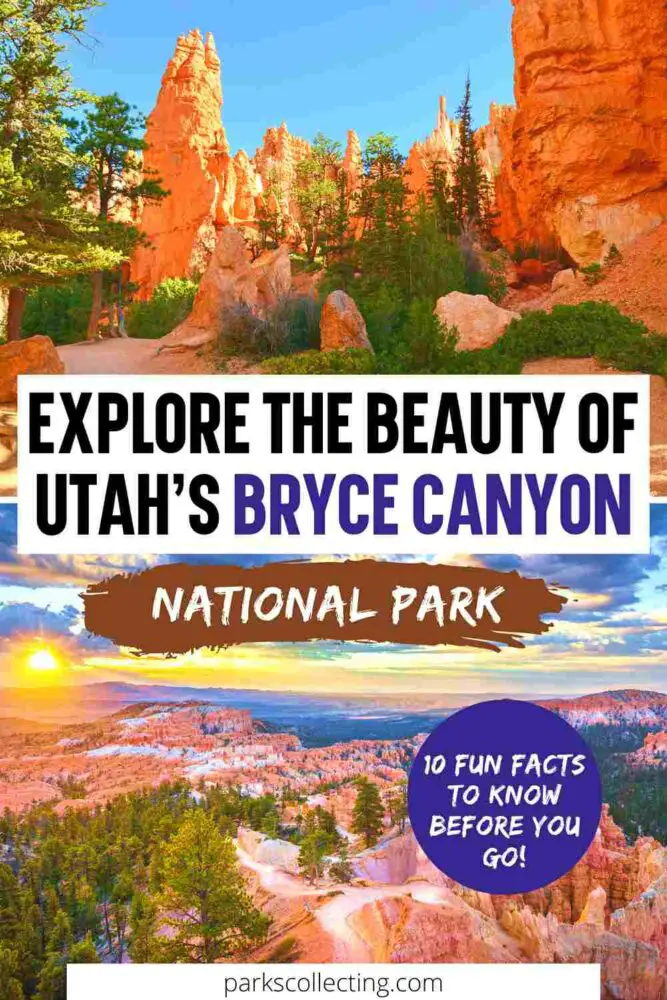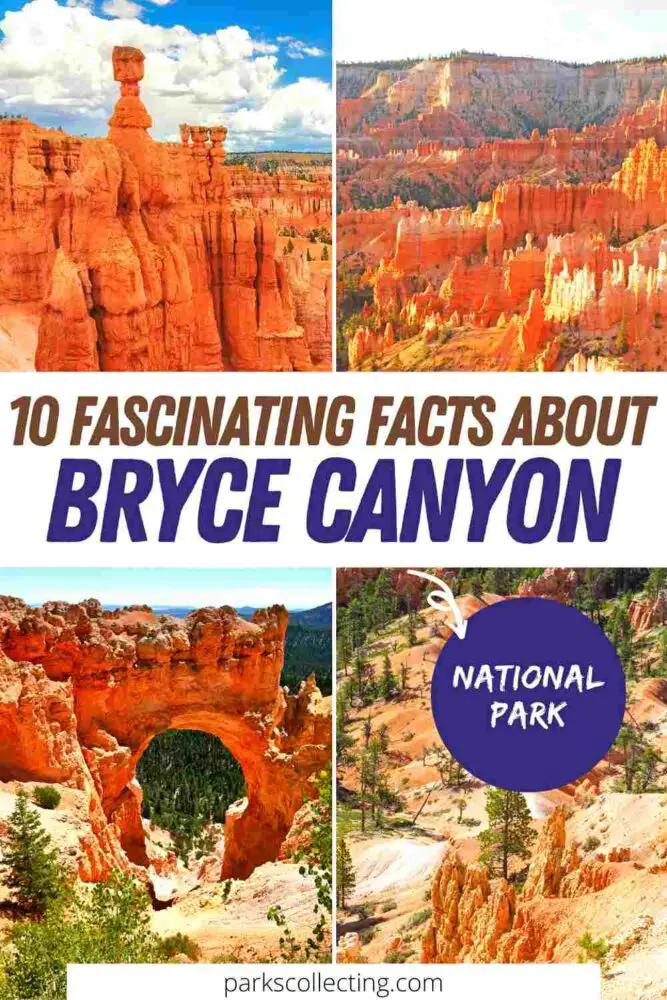 ---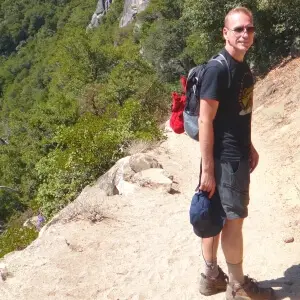 James Ian is a national park, camping and hiking expert.
He has dedicated his life to travel, visiting more than 80 countries, all 7 continents and all of the main national parks in the United States. With over 35 years experience in the travel industry, James has worked on cruise ships, at resorts and hotels, and as a travel planner who's helped hundreds of people plan successful trips to US national parks. 
Based on his experience visiting our national parks multiple times, in-depth research and expertise as a travel planner, James has published detailed itineraries for most of the major national parks in the US. These itineraries, as well as in-depth park guides, comprehensive camping and hiking gear reviews and buying guides, and helpful packing lists and gift guides will help you have your own incredible trip to US national parks without stress and hassle.
As a national park expert, James has contributed to many publications, including Time Business News, Savoteur, Best Trip, and Wired.
---
Parks Collecting is a participant in the Amazon.com Services LLC Associates Program, an affiliate advertising program designed to provide a means for sites to earn advertising fees by advertising and linking to amazon.com. Amazon and the Amazon logo are trademarks of Amazon.com, Inc. or its affiliates. As an Amazon Associate I earn from qualifying purchases.