Are you trying to decide what to do in Bryce Canyon National Park?  The park is home to an amazing collection of orange hoodoos, and the scenery is like nowhere else on earth.   
However, there is much more to do than just admire the hoodoos.  Here is my list of the best things to do at Bryce Canyon National Park so you can get the most out of your trip there. 
TOP TOUR: Book a 3-hour scenic tour in Bryce Canyon now
TOP HOTEL PICK: Check availability now
FIND THE CHEAPEST CAR RENTAL: Search Discover Cars for the best deals
FIND THE CHEAPEST FLIGHTS: Search Skyscanner for the best deals
GET TRAVEL INSURANCE: Get insured with Travelex before you go
No time right now to read about the best things to do in Bryce Canyon National Park?  Pin It and save it for later: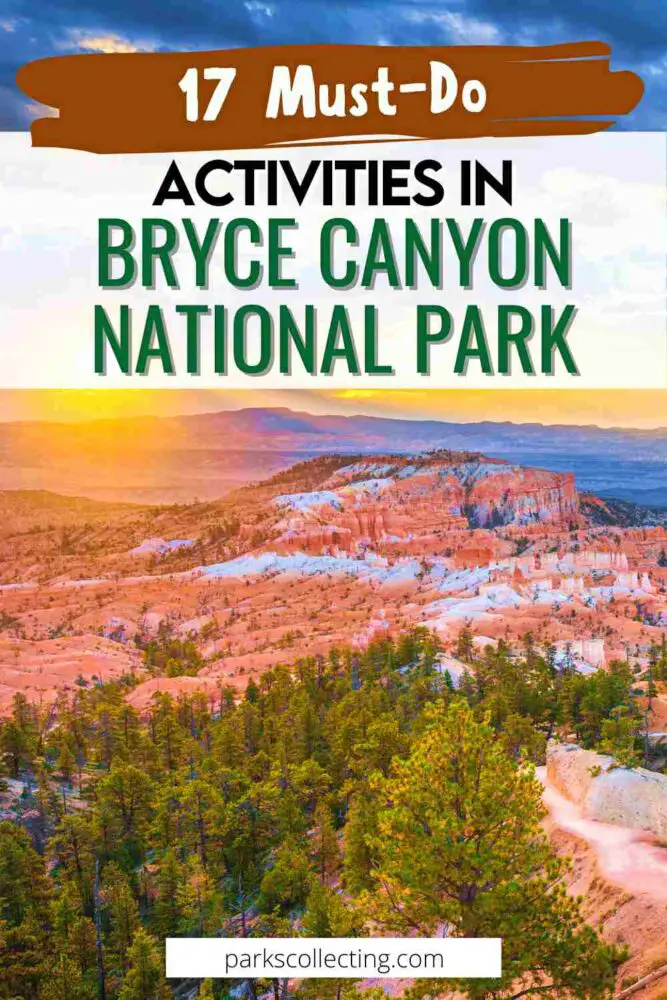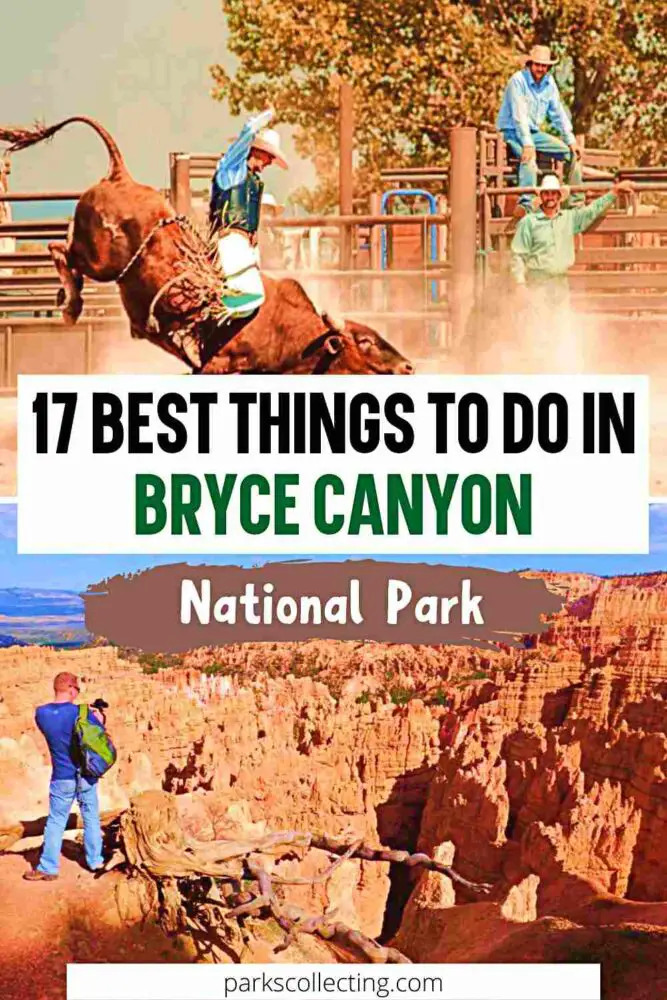 Please note this post may contain affiliate links, which means we may receive a commission, at zero cost to you, if you make a purchase through a link. Please see our full Disclosure for more information. If you have any questions, please contact me.
Best Things To Do in Bryce Canyon National Park 
Now that you've decide to visit Bryce Canyon, what to do there is no doubt forefront in your mind.  I've included activities here for various interests, fitness levels, and even times of the year.
---
17. Watching a Rodeo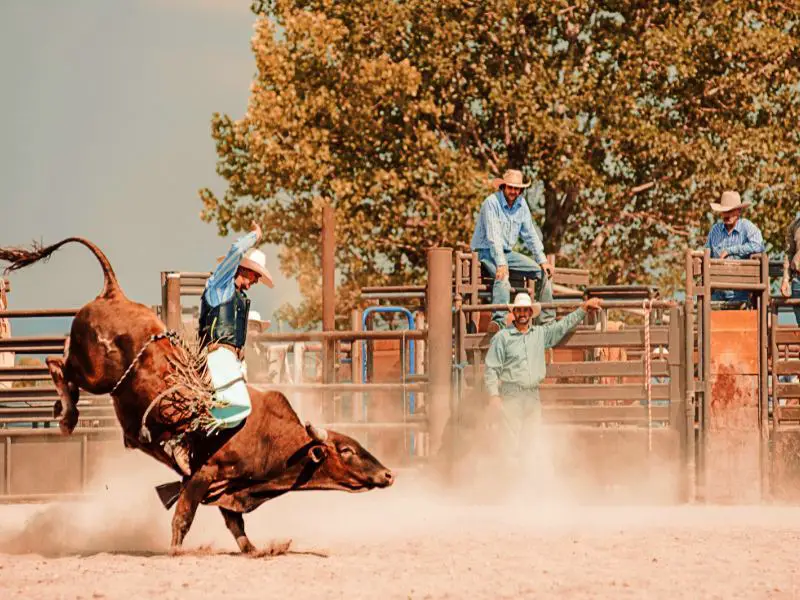 If you're looking for things to do around Bryce Canyon in the evening, you can tap into the wild west by watching a rodeo!  Rodeos are held nightly at 7:00PM Wednesday to Saturday from the Memorial Day weekend Saturday until mid-August.  They are run by Ruby's Inn at the Ruby's Inn Rodeo Grounds.  
Tickets can be purchased at Ruby's Inn, the entrance to the rodeo grounds, or online.   
---
16. Immersing Yourself in a Virtual Reality Show 
Another of the fun things to do outside of Bryce Canyon is to enjoy a virtual reality show.  This is a great rainy-day activity, too.  
Offered by Ruby's Inn, there are two different shows to choose from – Soaring Southern Utah, which is like flying in a helicopter over southern Utah, and Montezuma's Treasure Ride, an animated ride in a mine cart to find lost Aztec treasure. Strap on a VR headset and enjoy the 'ride'. 
Book a VR Experience at Bryce Canyon 
---
15. Fly Fishing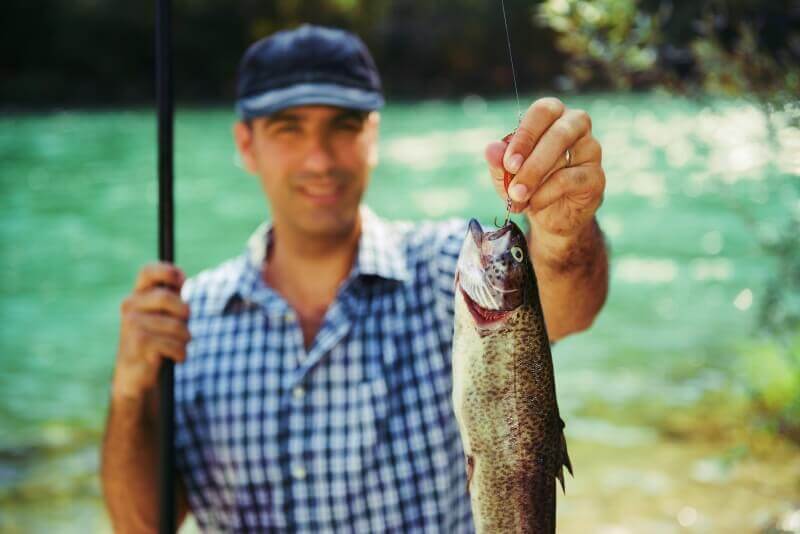 There is great trout fishing at several places in the Bryce Canyon area.  Popular places include Pine Lake, the Tropic Reservoir, and the beautiful blue Panguitch Lake in Dixie National Forest.  For river fishing, East Fork Sevier River and Crawford Creek are common places with plenty of fish. 
---
14. Canyoneering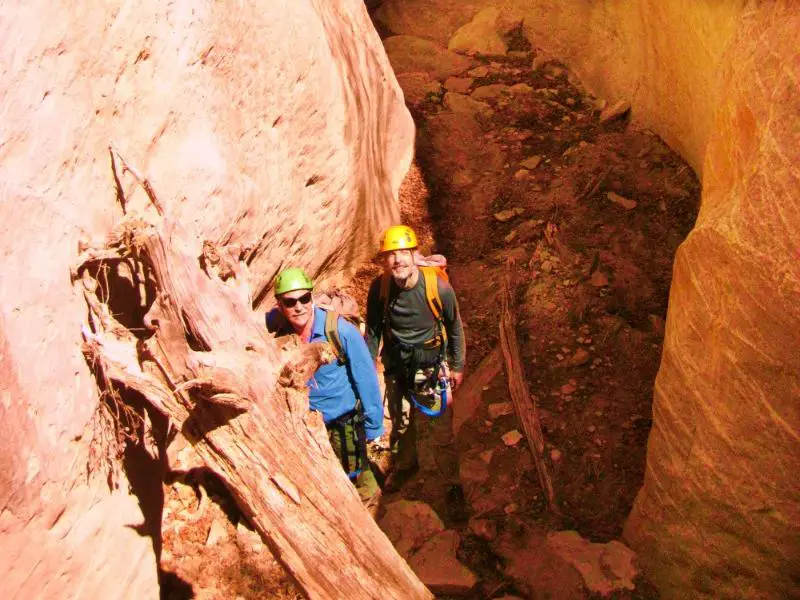 Canyoneering is one of the top things to do in Bryce Canyon, Utah if you are up for an adventure.   "Canyoneering" is the broad term used for navigating through canyons – mostly it involves rappelling down into narrow canyons, but can also involve wriggling through narrow sections and sometimes even swimming through rock pools. It's great fun.  
The area around nearby Zion National Park has dozens of narrow slot canyons that are perfect for exploring.  
One trip available actually starts with an ATV ride to a slot canyon, a hike to the top of the canyon, and then a rappel down into the canyon. The departure point is about an hour from Bryce Canyon. 
Book an all-day canyoneering adventure
If you have less time available, another great option is this 2.5-hour trip that also starts with a short ATV ride, then you climb up the Via Ferrata (iron rungs embedded into a cliff wall) and rappel back down.
Book the Via Ferrata Canyoneering Experience
---
13. Watching Wildlife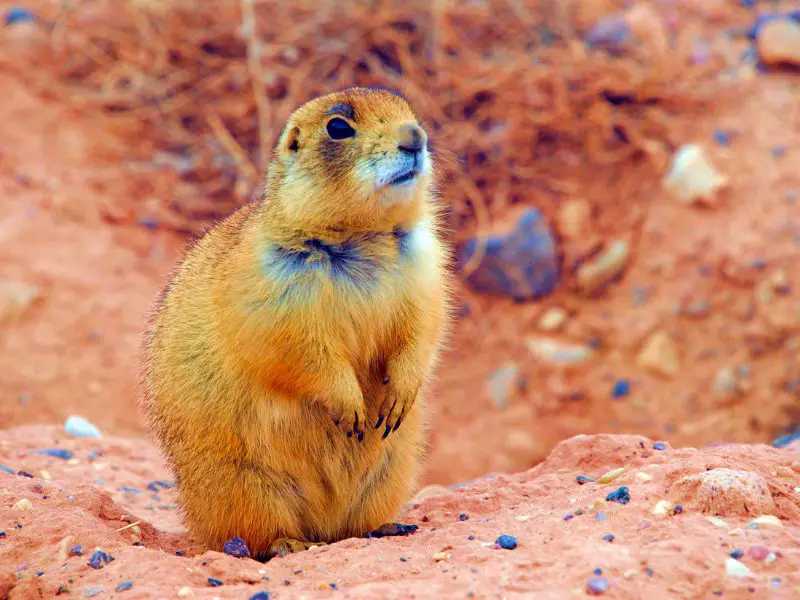 Wildlife isn't often the first things that springs to most people's minds when they think about Bryce Canyon, but in fact there are almost 60 species of mammals and 175 different birds. 
The most common animal seen is the mule deer, but you may also see coyotes, bobcats, Utah prairie dogs, and even porcupines.  So, you can add looking for wildlife to your 'Bryce Canyon: things to do' list.  
---
12: Enjoying a Western Cookout and Show 
One of the best things to do in Bryce National Park in the evening is the western cookout and show at Ebenezers, located in Bryce Canyon City across the road from Ruby's Inn.  Enjoy live country & western music while enjoying a delicious BBQ dinner.  Open nightly from late April to late October. 
Book Ebenezers dinner show online 
---
11. Thrilling at the Bryce Canyon Zipline 
If you're looking for fun things to do near Bryce Canyon, ziplining is a great choice.  Kanab Zipline used to operate in the area, but has now closed. 
An alternative, Zion Zipline, is slated to open soon. There will be four zip lines totaling 3,500 feet.  Check their website for updates. 
---
10.  ATV Bryce Canyon Tours/ Rental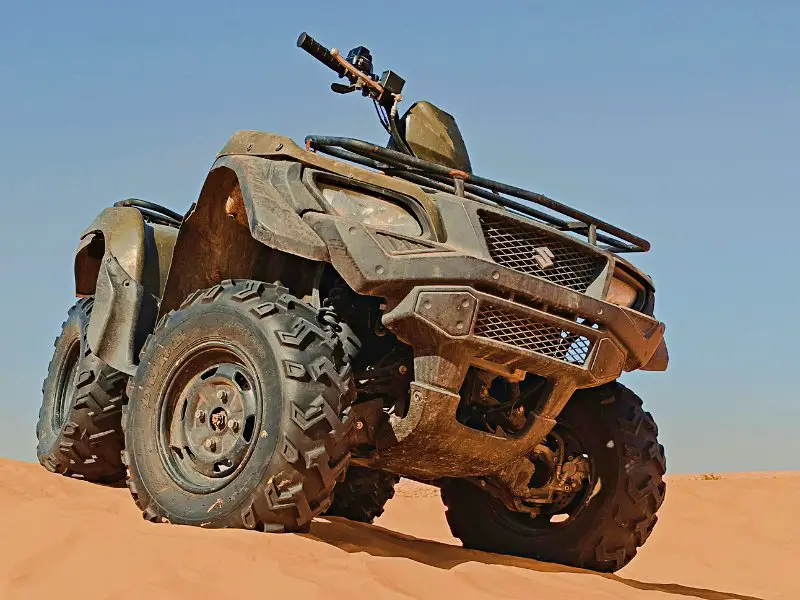 There are plenty of ATV trails near Bryce Canyon and if you want to ATV in Bryce Canyon, you can either choose a tour or rent an ATV and go by yourself.    
One-Hour ATV tours Bryce Canyon National Park Enjoy a one-hour guided ride on an ATV through a ponderosa pine forest to the rim of Bryce Canyon.  This is a great introduction to ATVing.  Book a short Bryce Canyon ATV tour
Guided UTV tour to Peekaboo Slot Canyon with sandboarding If you want the thrill of being in a UTV without having to do the driving yourself, then this activity is the one for you.  A guide drives, while you enjoy the fun.  Optional sand boarding included. Book a family-friendly UTV tour with sandboarding.
There are several businesses offering ATV rentals near Bryce Canyon National Park. Bryce Wildlife Adventure have 4-seaters for 2- and 4-hour rentals.  Book their ATV rentals: Bryce Canyon, Utah
---
9. Cycling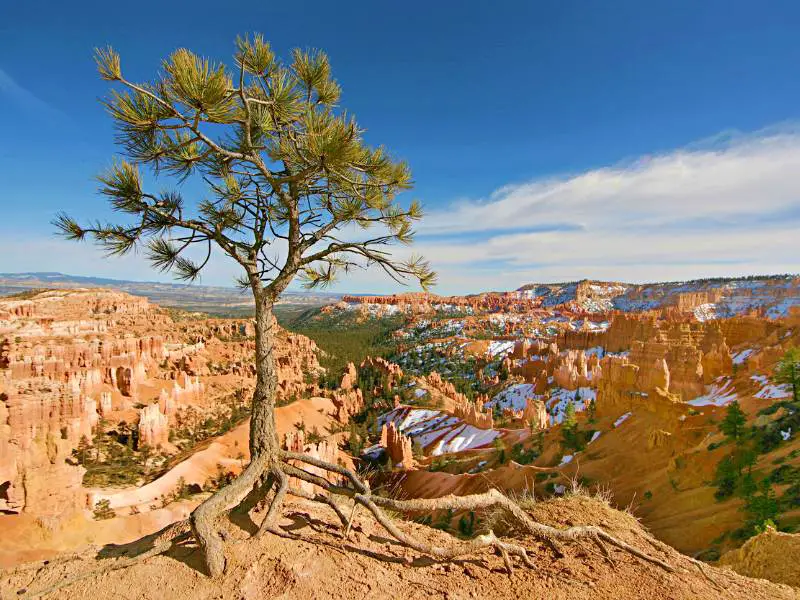 Biking in Bryce Canyon National Park is a great way to see the park at your own speed, without having to wait for the shuttle or to drive yourself.   
Although there aren't many bike trails in Bryce Canyon National Park, there is a shared-use path that runs five miles all the way from Inspiration Point to the shuttle parking in Bryce Canyon City.  The shared use path continues for another 13 miles to Red Canyon and the Thunder Mountain Trail.  This path is only for pedal bikes; not e-bikes.  
You can rent mountain bikes at Ruby's Inn. 
---
8. Participating in Ranger Programs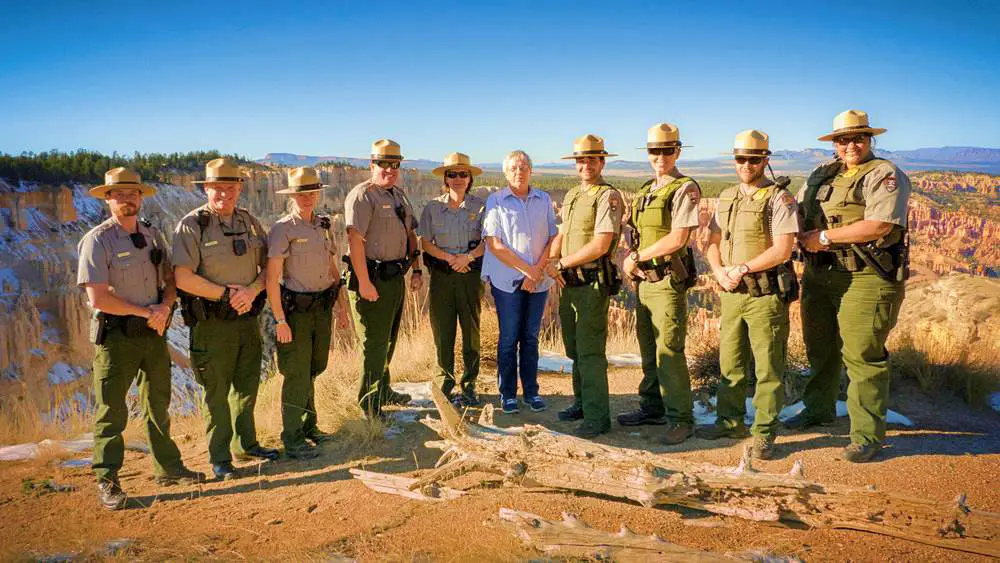 There are several ranger-led activities in Bryce Canyon National Park offered throughout the year.  Geology talks are given daily at Sunset Point throughout the year.  In the main summer season, there are night sky telescope programs and evening programs where you may learn about Bryce Canyon history, geology or ecology.  There are guided snowshoe hikes in winter.  
Visit the NPS website for program details. 
---
7. Enjoying a Scenic Flight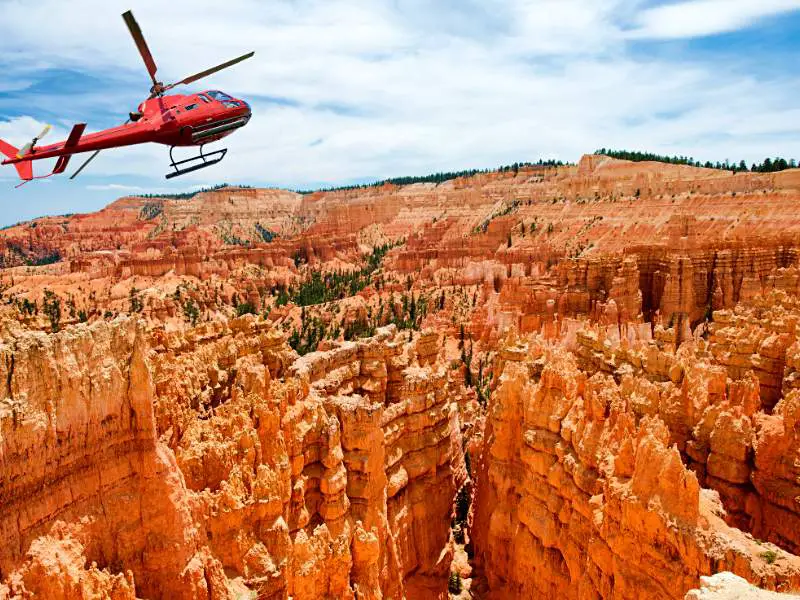 See the canyon from a whole different perspective on a scenic flight over the canyon. 
Bryce Canyon Airlines offers helicopter and small plane flights over Bryce Canyon and other nearby attractions such as Grand Staircase-Escalante and Monument Valley.   There are several flights of different lengths.  Visit their website for flight options. 
Another choice is to fly from Moab over Canyonlands National Park and Bryce Canyon National Park.  Both are truly incredible when seen from the air!  Book a scenic flight over Canyonlands and Bryce Canyon.
Read more: Closest Airport to Bryce Canyon National Park
---
6. Stargazing
Bryce Canyon National Park is an official International Dark Sky Park (IDSP).  This means that it is one of the few patches of real darkness in the United States.  Which makes for great stargazing.  
In summer, national park rangers lead guided astronomy activities where, after a short presentation, you can look through telescopes and they will help you identify what you're seeing.   There are no reservations taken – but I recommend getting there about 15 minutes early to secure a good spot. Visit the NPS astronomy page for more details.  
Stargazing is best on clear nights when there is no or little moon. 
Where's the best place to stargaze in Bryce Canyon? 
It's definitely possible to go stargazing on your own, though a telescope will help you see the stars up close.   
Any of the major viewpoints are good options.  Bryce Point, Inspiration Point, Sunset Point, and Sunrise Point in Bryce Amphitheater all provide good viewing, but you may be sharing them with others.  Alternatives include Natural Bridge on the scenic drive, which provides a different foreground to the hoodoos and Mossy Cave, which is usually pretty empty. 
---
5. Horseback Riding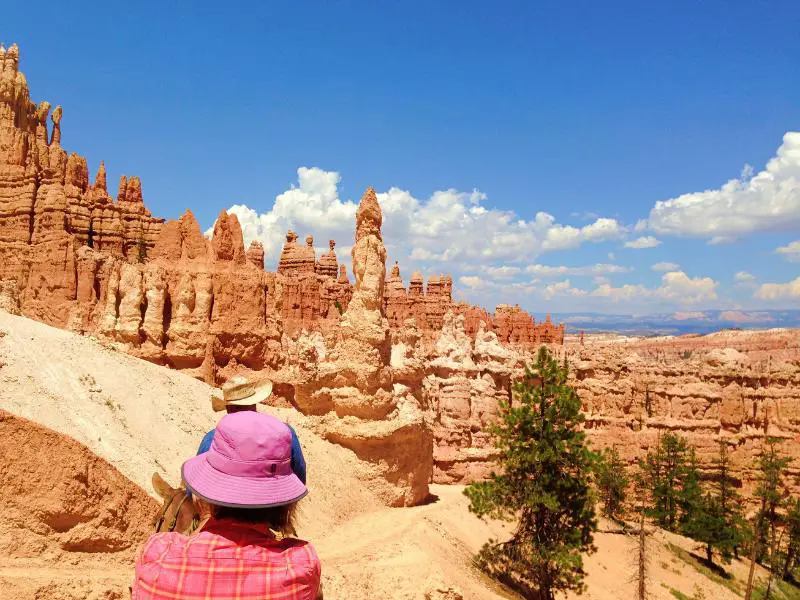 Riding a horse through Bryce Canyon and the surrounding red rock region is a great way to experience this incredible landscape.   
There are several Bryce Canyon rides available: 
2-hour ride through nearby Red Canyon There are maximum 15 people on this ride, led by a cowboy or cowgirl guide, down into the beautiful Red Canyon.  Book the Red Canyon Guided Horseback Ride.
Half-Day ride through southern Utah's red rock country Suitable for beginner's, this 4-hour trip leaves in the morning and afternoon.  Follow in Butch Cassidy's footsteps as you ride through red rock canyon, past native American sites, and along rugged trails. Book the half-day Bryce Canyon horse ride.
4-Hour Ride on the Thunder Mountain Trail Follow the Thunder Mountain Trail as it switchbacks up the side of Red Rock Canyon. A great way to experience Old West trails in the Bryce canyon area, this is some of the best horseback riding Bryce Canyon area has. Book the 4-hour Thunder Mountain horseback ride.
The rides above are all in the area surrounding the national park.  There are also rides available down into Bryce Canyon itself with Canyon Trail Rides. Bryce Canyon is a magical place to experience on the back of a horse.  There are 1.5-2 hour and 3-hour rides available.  The season is from April 1 – October 31. Book one of these canyon rides (Bryce Canyon National Park) 
---
4. Photography
Bryce Canyon is a photographer's dream.   
The largest concentration of hoodoos is in the bowl-shaped Bryce Amphitheater.  There are four major viewpoints here, Sunrise Point, Sunset Point, Inspiration Point, and Bryce Point.  The views from all of these overlooks are stunning at any time of day, but they are especially great at sunrise. Yes, despite its name, Sunset Point is actually best at sunrise.   
For sunsets, it is better to head to Paria Point, as it faces west. 
Best Bryce Canyon sunrise spots: Sunset Point; Sunrise Point; Inspiration Point; Bryce Point 
Best Bryce Canyon sunset spots: Paria Point; Mossy Cave  
Read More: Best Viewpoints in Bryce Canyon National Park 
---
3. Taking a Tour
Take the hassle out of your vacation by joining a Bryce Canyon tour.  There are plenty of tours to choose from, from half-day guided tours from Bryce Canyon City to multi-day tours that include other national parks in the southwest.  
My top Bryce Canyon tours are: 
3-hour Guided Tour: Leaving from Bryce Canyon City, this 3-hour small group tour (maximum 13 people) covers the park's highlights with commentary from an expert guide.  Book the 3-hour Bryce Canyon Tour.
Full-day Small Group Tour to Bryce Canyon and Zion National Parks from Las Vegas: If you're in Vegas and have one day free, this 14-hour tour takes you to both Zion and Bryce Canyon in one long day.  It includes pick up and drop off from your hotel. It's a long day, but you'll get to see the highlights of two amazing national parks (and you can sleep in the bus on the way back).  Book a one-day tour from Las Vegas to Zion and Bryce Canyon.
3-Day Tour of Bryce Canyon, Zion and Antelope Canyon: Join a small group (maximum 8 people) for a great 3-day/ 2-night adventure to these three amazing locations.  Also includes Coral Pink Sand Dunes State Park.  Picks up/ drops off in Salt Lake City or Las Vegas. Book a 3-day tour of Zion, Bryce and Antelope Canyons.
3-Day Tour of Zion, Bryce Canyon and Grand Canyon National Parks from Las Vegas: Enjoy this incredible trip to three of the most spectacular national parks in the country.  Also includes Grand Staircase-Escalante National Monument, Antelope Canyon, Horseshoe Bend, Monument Valley and Sedona.  You won't spend much time at each location, but you will get to see a huge number of southwest highlights in a very short time. Book a 3-day Tour of Zion, Bryce and Grand Canyons.
8-Day Tour of Utah's Mighty Five: Visit all five of Utah's amazing national parks – Bryce Canyon, Zion, Arches, Canyonlands and Capitol Reef – on an 8-day adventure from Salt Lake City. Book an 8-day tour of Utah's national parks.
11-Day Best of the West National Park Tour: This truly epic 11-day tour starts in Las Vegas and ends in San Francisco.  In between, you'll visit Zion and Bryce Canyon National Parks, Antelope Canyon, Canyonlands National Park, Monument Valley, Grand Canyon, and Yosemite National Park. Available June – September and it usually sells out. Book the Best of the West tour.
---
2. Going for a Scenic Drive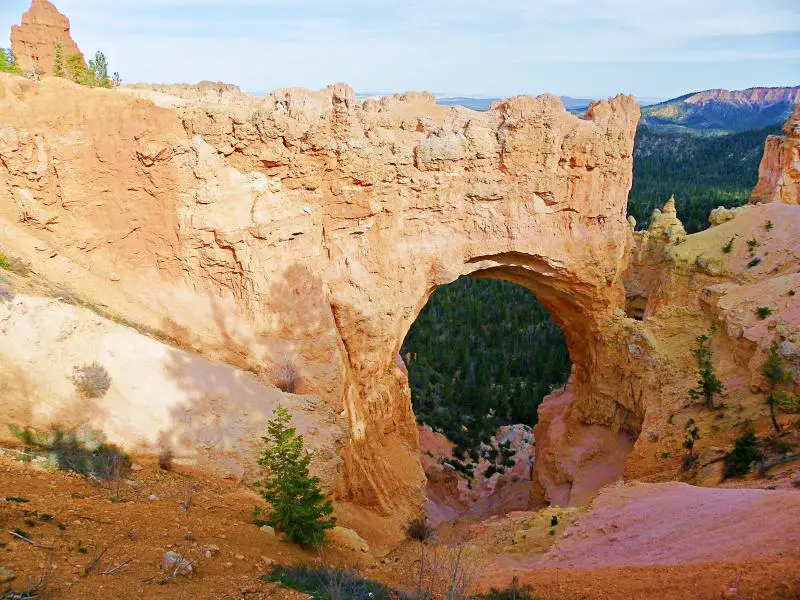 The 18-mile Bryce Canyon scenic drive is the best thing to do in Bryce Canyon National Park aside from visiting Bryce Amphitheater. For a full description of the drive, including all the major stops and viewpoints, read my Guide to the Bryce Canyon Scenic Drive.  highlights include Rainbow Point and Natural Bridge.  
I also recommend downloading a self-driving audio tour for even more information. Get a self-driving audio tour of Brye Canyon.
---
1. Hiking
The number one thing that you must do in Bryce Canyon is to hike. Whether it's heading down among the hoodoos or admiring nature's spectacle from the Rim Trail, Bryce Canyon National Park is a hiker's paradise.  
If you want to hike by yourself, read my Guide to the Best Hikes in Bryce Canyon for suggestions.  Popular trails include the Queen's Garden – Navajo Loop combo, the Peekaboo Loop and the Fairyland Loop.  
Another option is to go on a guided hike. You won't have quite the same freedom to choose your own pace, but the advantages of going with a guide are that you will never get lost and you can learn a lot more about what you're seeing than if you hike by yourself.  
5-Hour Guided Hike in Bryce Canyon: Join a small group (maximum 9) for a 3-5 –mile hike in Bryce Canyon.  Trails commonly hiked include the Queen's Garden-Navajo Loop and Mossy Cave. Book a small group Bryce Canyon Guide Hike.
rivate Guided Hike of the Navajo – Queen's Garden Loop + Picnic: If you prefer not to hike in a group, this is the best of both word's – you get a guide, but also get to go at your own pace. This is THE classic hike in the park and you'll pass famous hoodoos like Queen Victoria and Thor's Hammer, plus hike through the iconic Wall Street section. Book a half-day guided hike on the Queen's Garden – Navajo Loop.
---
Travel Insurance for Bryce Canyon National Park   
No matter what fun things to do in Bryce Canyon you've chosen to do, you should definitely get travel insurance.  This can protect you not only against medical and emergency repatriation, but can also cover things like trip cancellation, loss and/ or theft of property, etc.  
A great insurance option is Travelex.  It has coverage for all you'll need. You can swap this link for  either compare Travel Insurance plans here or get a quote right now:
Enjoy these Bryce Canyon activities!
What are your favorite Bryce Canyon attractions?  Join my private Facebook group National Parks Collectors and comment and let me know (you can also pick up extra planning tips, share your photos and stories with other national park lovers and more).   
If you liked this post about the best things to do, Bryce Canyon, please share the love and Pin It to your Bryce Canyon National Park board!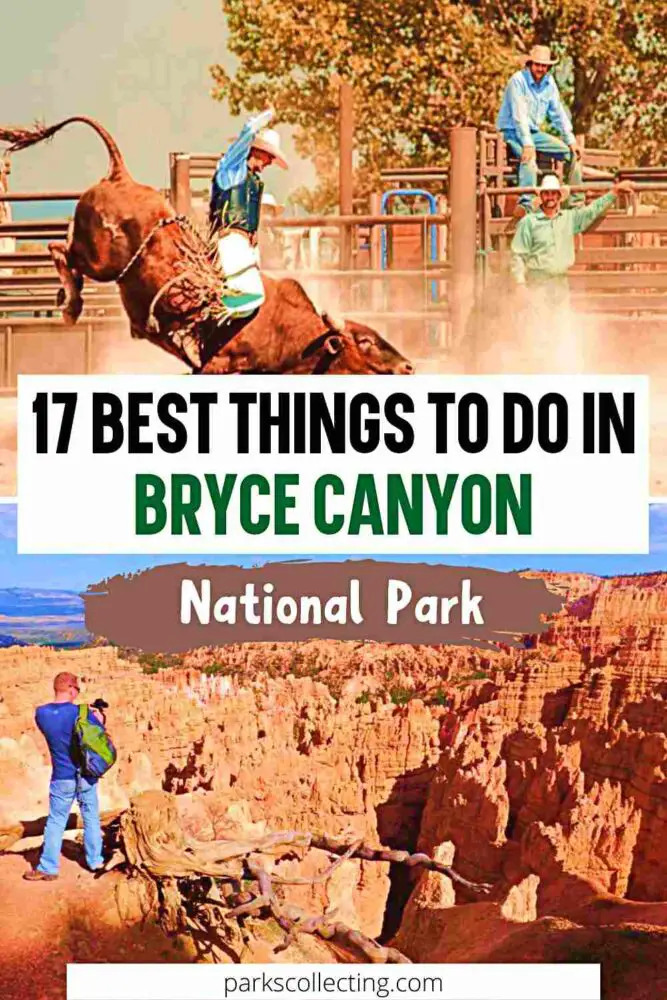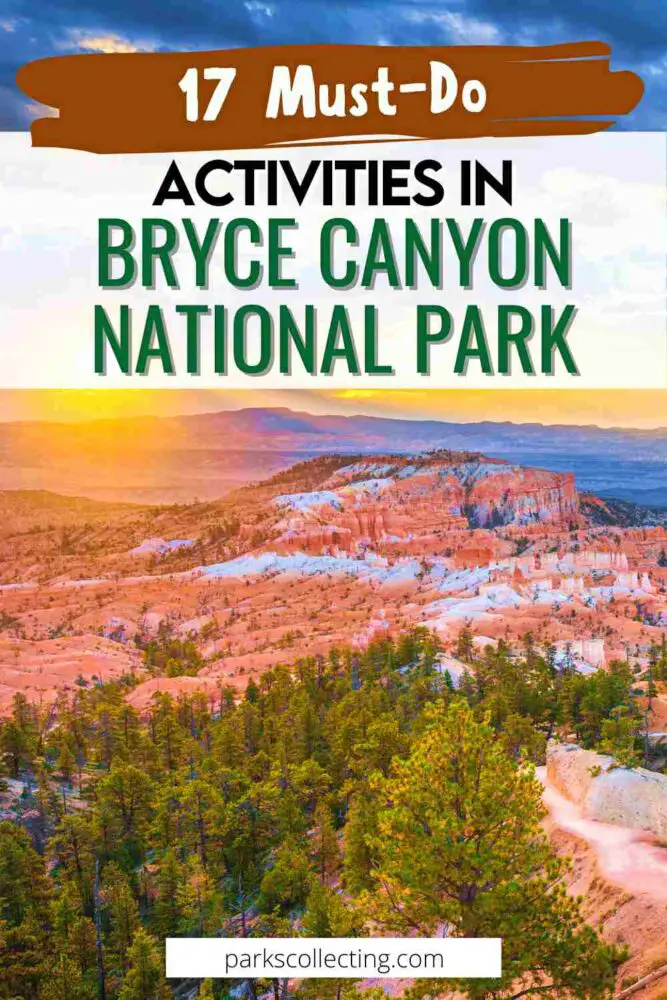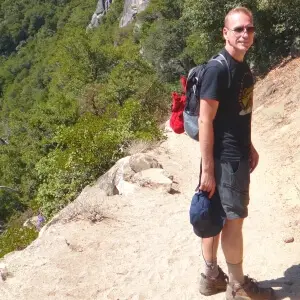 James Ian has dedicated his life to travel and has traveled to 82 countries and all 7 continents.  He's visited all of the main national parks in the United States, as well as many national monuments and state parks.
As a national park expert, James has contributed to many publications, including Time Business News, Savoteur, and Wired. He also has several published detailed itineraries in addition to many free online guides.
James has rafted through the Grand Canyon; rappelled down slot canyons near Zion and Arches; hiked among the hoodoos in Bryce and the enormous trees in Sequoia; admired the waterfalls in Yosemite and the colored hot springs in Yellowstone; seen moose in Grand Tetons and seals in the Channel Islands, and much more.
---
Parks Collecting is a participant in the Amazon.com Services LLC Associates Program, an affiliate advertising program designed to provide a means for sites to earn advertising fees by advertising and linking to amazon.com. Amazon and the Amazon logo are trademarks of Amazon.com, Inc. or its affiliates. As an Amazon Associate I earn from qualifying purchases.