Monument Valley is the classic wild western scenery, used in countless of movies. The jaw-dropping views will transport you to another place. Today, it is part of the Navajo nation.
I don't know about you, but I love to read books about the places I travel. I usually read a mix of fiction and non-fiction, in addition to guide books and the occasional coffee table keepsake.
Here is my top pick for the best books about Monument Valley to inspire you before you go, keep you entertained while you are there and help preserve your memories after you return home.
No time right now to discover the best books about Monument Valley? Pin it and save it for later: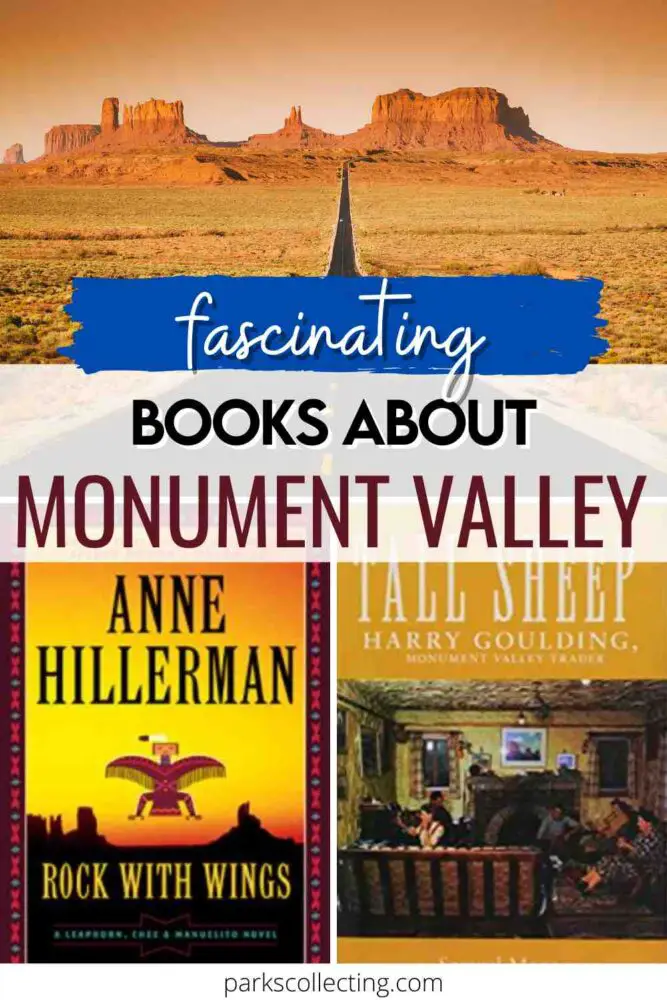 Please note this post may contain affiliate links, which means we may receive a commission, at zero cost to you, if you make a purchase through a link. Please see our full Disclosure for more information. If you have any questions, please contact me.
Tall Sheep: Harry Goulding, Monument Valley Trader (1992), Samuel Moon
This book provides an insight into a pivotal time in the history of Monument Valley.   It tells the story of Harry Goulding (called 'Tall Sheep' by the Navajo people) who ran a trading post with his wife Mike in Monument Valley from 1925 to 1963. 
The Goulding Hotel still exists today.  Their story is set amidst the backdrop of the establishment of a Navajo tribal government and the introduction of a cash-based society, the construction of roads and the mining of uranium, forced stock reduction for the Navajos to limit overgrazing, and the height of the Westerns film industry based in Monument Valley. 
It was a fascinating time in history and the personal stories of the Gouldings and the Navajo people is equally fascinating.
---
Rock with Wings (2015), Anne Hillerman
This is a fun murder mystery set in Monument Valley and nearby Spider Rock, featuring Navajo tribal police as the crime solvers.  It's billed as a Leaphorn, Chee & Manuelito Novel after the three main characters.  The author also wrote the New York Times bestselling book Spider Woman's Daughter.
This is the perfect vacation read – nothing too serious, but set in your vacation destination, which helps bring it to life.
---
Monument Valley: Navajo Nation Natural Wonder (2015), A. Markward, D. Muench 
This is a great coffee table book.  The beautiful photos and accompanying text capture both the natural and human story of Monument Valley. 
Breathtaking photos of the landscape and more intimate photos of the Navajo people make this a wonderful keepsake of your vacation to Monument Valley.
---
Are you planning to travel to Monument Valley? Check out my Guide to Monument Valley.
If you love reading about national parks, check out more books about national parks.
Do you have any other books about Monument Valley that you recommend? Join my private Facebook group National Parks Collectors and comment and let me know.
If you liked this post, share the love and save it to your Monument Valley or Travel Books boards: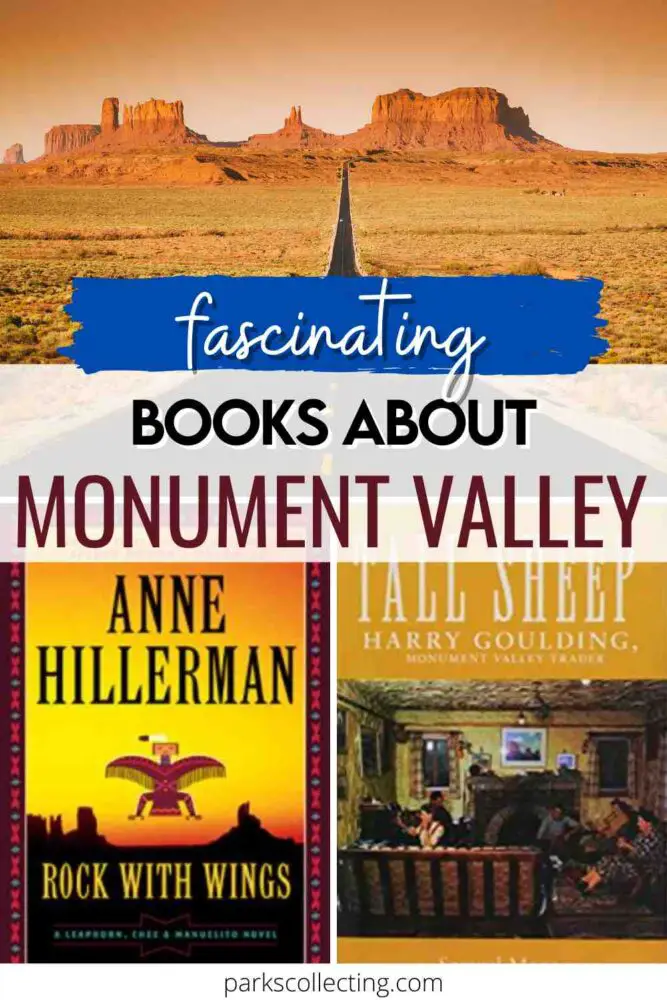 ---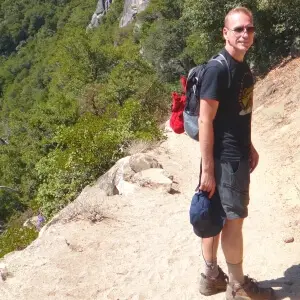 James Ian has traveled to 82 countries and all 7 continents.  He has visited all of the main national parks in the United States, as well as many national monuments and state parks.
He has rafted through the Grand Canyon; rappelled down slot canyons near Zion and Arches; hiked among the hoodoos in Bryce and the enormous trees in Sequoia; admired the waterfalls in Yosemite and the colored hot springs in Yellowstone; seen moose in Grand Tetons and seals in the Channel Islands, and much more.
---
Parks Collecting is a participant in the Amazon.com Services LLC Associates Program, an affiliate advertising program designed to provide a means for sites to earn advertising fees by advertising and linking to amazon.com. Amazon and the Amazon logo are trademarks of Amazon.com, Inc. or its affiliates. As an Amazon Associate I earn from qualifying purchases.