A great was to enhance your trip to Arches National Park is to read even more about the area. With books about hikes, the natural environment, its history, and the need for modern preservation, here is a hand-curated listed of the best books about Arches National Park and the surrounding area.
No time to read about the Best Books about Arches National Park now?  Pin It and save it for later: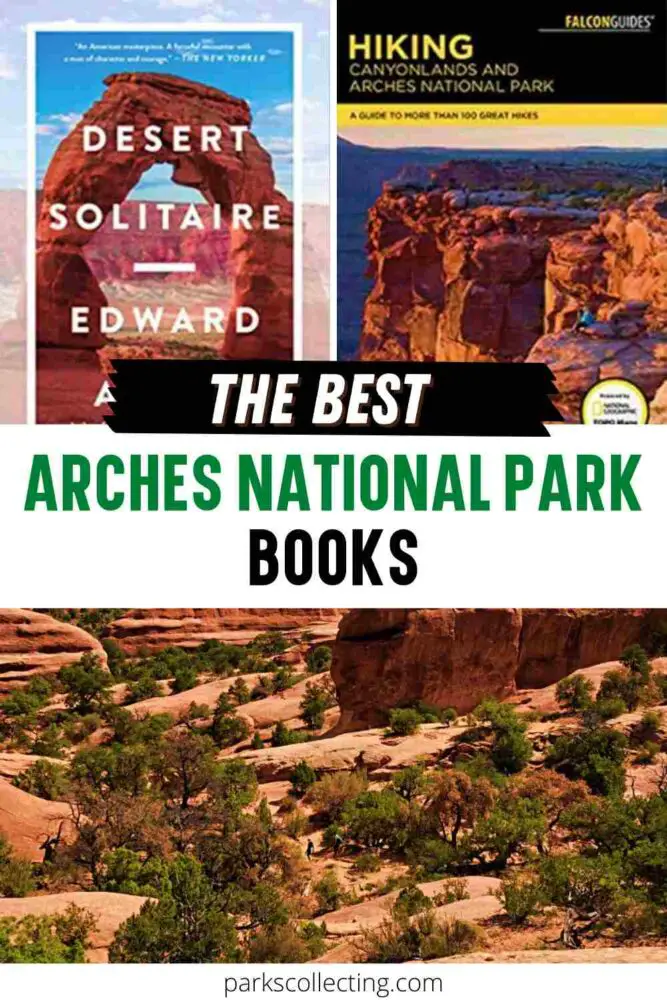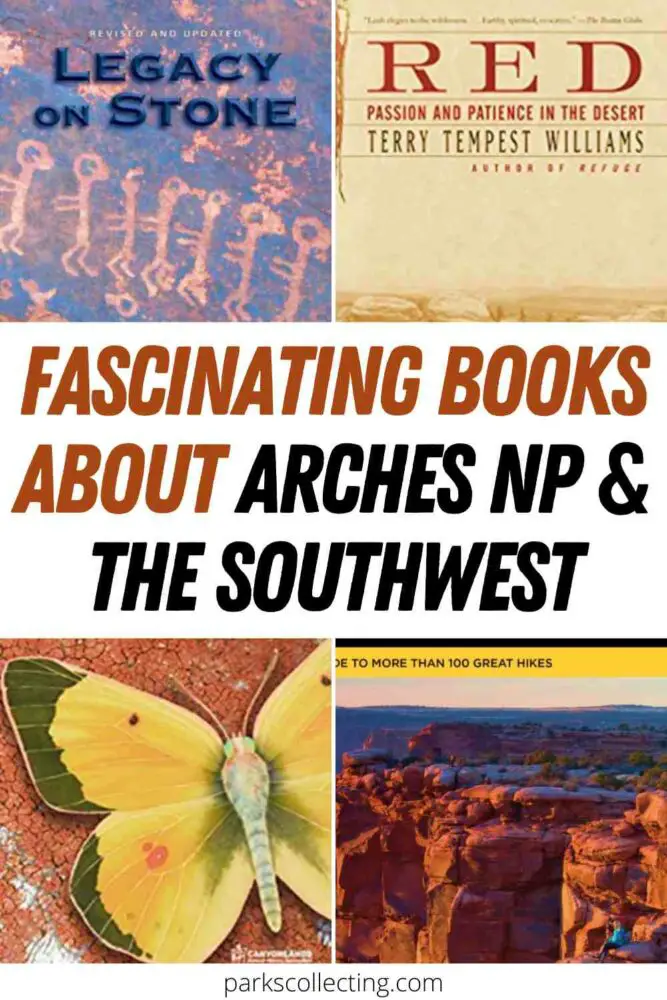 Please note this post may contain affiliate links, which means we may receive a commission, at zero cost to you, if you make a purchase through a link. Please see our full Disclosure for more information. If you have any questions, please contact me.
---
Hiking Canyonlands and Arches National Parks: A Guide to More Than 60 Great Hikes (2017) by Bill Schneider 
---
Desert Solitaire: A Season in the Wilderness (1990) by Edward Abbey 
This is Edward Abbey's first non-fiction book.  It describes his experience working as a park ranger in Arches National Park.  His descriptions of the area and stories of his adventures are captivating. 
And his arguments for the importance of maintaining this incredible place is just as relevant today as it was 50 years ago.
>> Pick up a copy of Desert Solitaire on Amazon now
---
A Naturalist's Guide to Canyon Country (2013) by David B. Williams and Gloria Brown 
---
Legacy on Stone: Rock Art of the Colorado Plateau and Four Corners Region (1990) by Sally J. Cole 
Much of the focus in this area is on the incredible geology, but there is fascinating human history too.  This book focuses on pictographs (painting on rocks) and petroglyphs (carvings in rocks) in the entire Four Corners area. 
While not limited to Arches National Park, it is nonetheless a fascinating introduction to the history of ancient peoples in this region through the art they left behind.  There are loads of color photos, plus plentiful descriptions.
>> Pick up a copy of Legacy on Stone on Amazon now
---
127 Hours: Between a Rock and a Hard Place (2004) by Aron Ralston 
---
Red: Passion and Patience in the Desert (2002) by Terry Tempest Williams 
---
Do you have any other favorite books about Arches National Park or the surrounding area?  I'd love to know what it is.  Join my private Facebook group National Parks Collectors and comment and let me know.    
If you're planning a trip to Arches National Park, you can make your planning easy and stress free with a detailed itinerary. I have 1-, and 2-3- day itineraries for Arches National Park that include all the park highlights, give you choices based on your preferred activity level, and take all the stress out of planning your trip. 
Do you want to read more books about other national parks? Check out my Recommended Reading book lists.
If you liked this post, please share the love and Pin it to your Travel Books and Arches National Park boards!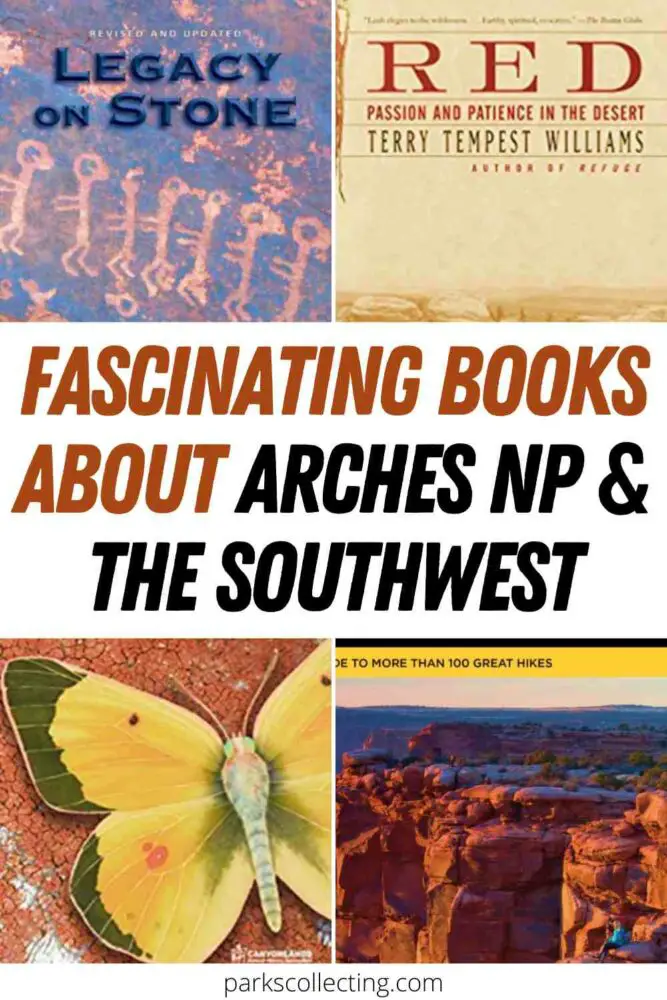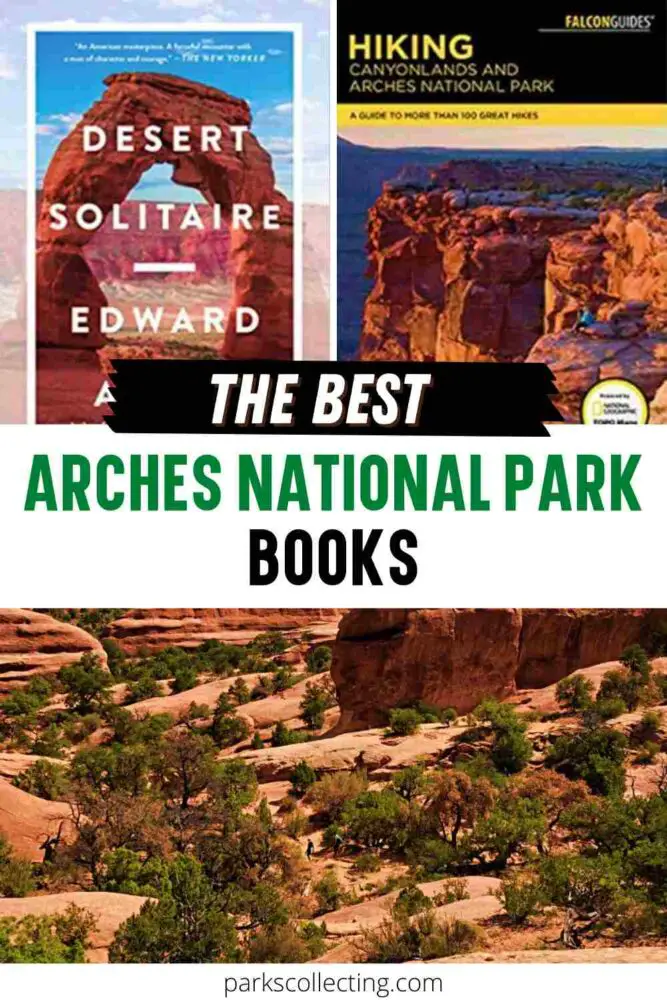 ---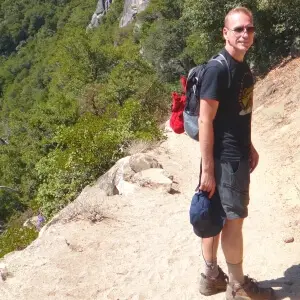 James Ian has dedicated his life to travel and has traveled to 82 countries and all 7 continents.  He's visited all of the main national parks in the United States, as well as many national monuments and state parks.
As a national park expert, James has contributed to many publications, including Time Business News, Savoteur, and Wired. He also has several published detailed itineraries in addition to many free online guides.
James has rafted through the Grand Canyon; rappelled down slot canyons near Zion and Arches; hiked among the hoodoos in Bryce and the enormous trees in Sequoia; admired the waterfalls in Yosemite and the colored hot springs in Yellowstone; seen moose in Grand Tetons and seals in the Channel Islands, and much more.
---
Parks Collecting is a participant in the Amazon.com Services LLC Associates Program, an affiliate advertising program designed to provide a means for sites to earn advertising fees by advertising and linking to amazon.com. Amazon and the Amazon logo are trademarks of Amazon.com, Inc. or its affiliates. As an Amazon Associate I earn from qualifying purchases.