Maybe you're think about visiting or maybe you've already decided to visit Mesa Verde and are starting to plan a trip, but aren't sure what to do in Mesa Verde National Park.  Well, there are actually plenty of amazing things to do.
Mesa Verde is famous for its cliff dwellings, of course, but there are other historic sites, hiking trails, a fascinating museum, and more.  Plus, other fun activities for the whole family in the surrounding area.   
Let's take a look. 
No time right now to read about the best things to do in Mesa Verde National Park?  Pin It and save it for later: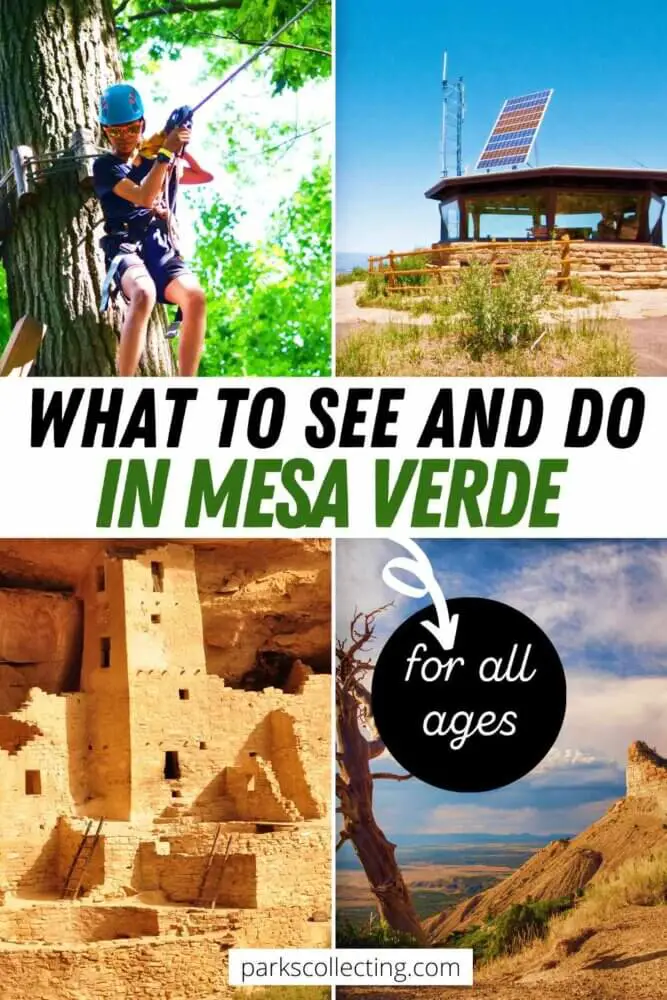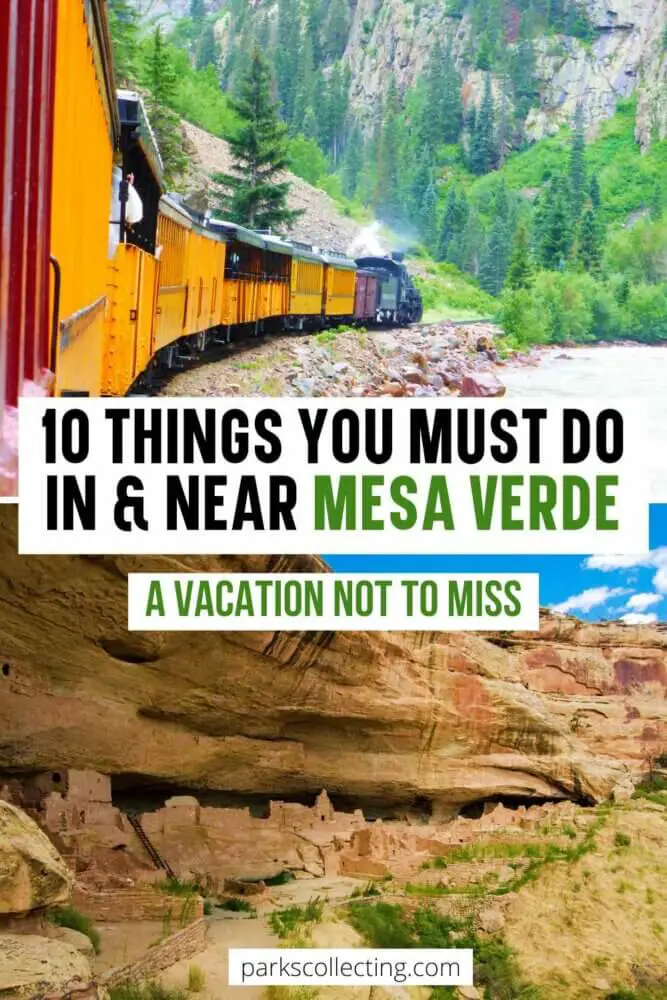 Best Things To Do In Mesa Verde National Park
1. See the Cliff Dwellings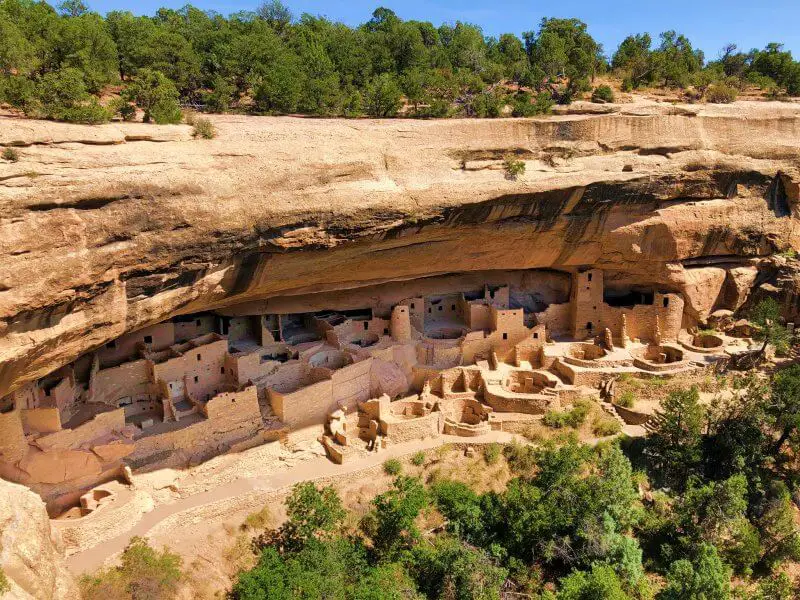 It's easy to know what to see in Mesa Verde National Park.  It's the only cultural national park in the United States, and seeing the cliff dwellings is the main reason most people visit the park.   
There are over 600 houses, villages and storage rooms built in alcoves in the cliffs below the top of the mesa, though only a few are open each year for visits.  
For a more information about how to visit the cliff dwellings, read my comprehensive Guide to Visiting the Cliff Dwellings of Mesa Verde. 
---
2. Visit the Chapin Archaeological Museum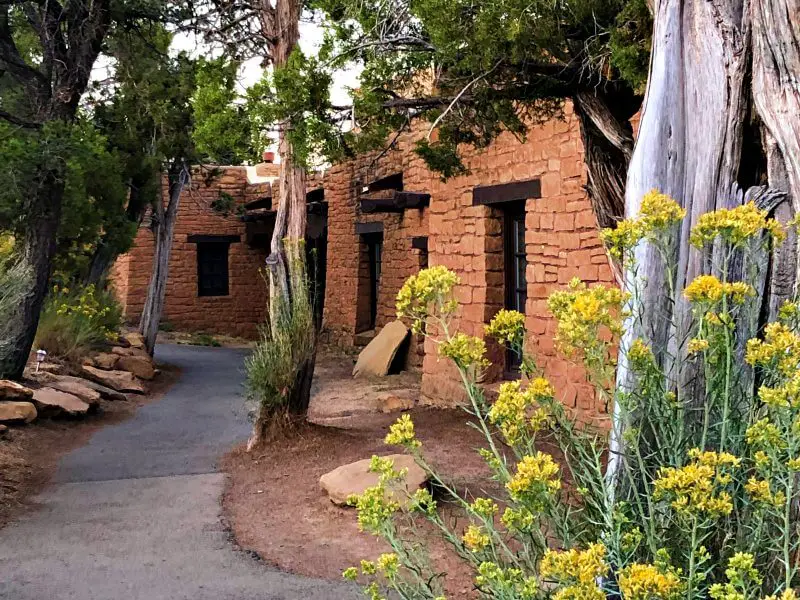 There has been a museum in the national park since 1917, displaying some of the archaeological finds from the many historic sites in the park.  The current museum, located on Chapin Mesa, was built in 1925.   
It is a little dusty, but nonetheless has fascinating dioramas depicting the life of the Ancestral Puebloan people. There are also displays on the chronology of the Ancestral Pueblo culture and various artefacts from the parks' sites.   
The museum is an accessible and interesting introduction into the fascinating history and culture of the Ancestral Puebloan people. 
Note that the museum is currently closed for renovations. 
---
3. Explore the Mesa Top Sites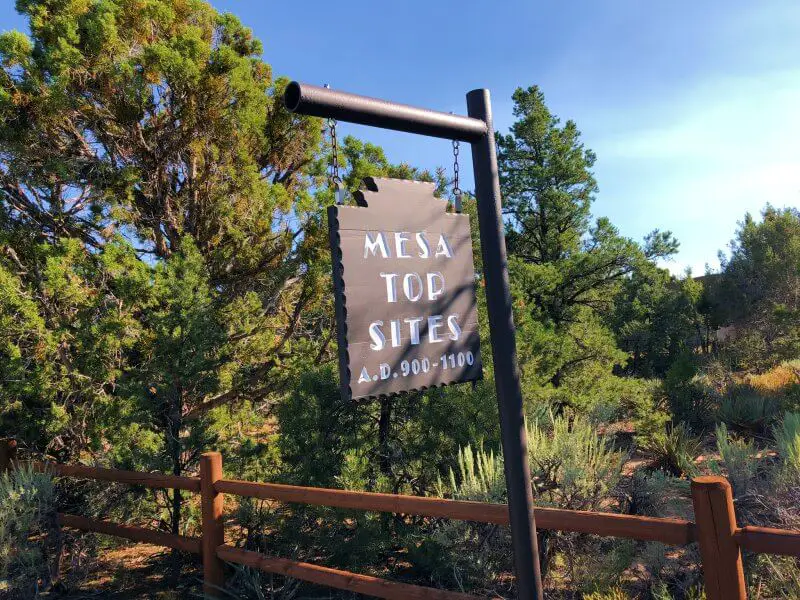 If you've seen some of the cliff dwellings and are wondering what to do at Mesa Verde now, well, there is much more history to explore. 
While the cliff dwellings get most of the attention, the ancestral Puebloans actually lived on top of the mesa for more than 700 hundred years – and farmed there the entire time they lived in the area. 
There are several historic sites on the mesa top that you can visit to learn more about their history and culture. These sites are open 8:00 am to sunset all year round. 
A good place to start is the Mesa Top Loop Road.  The 6-mile/ 10-km drive has 12 places you can pull over, park and walk a short distance to see various archaeological sites. 
Some of these are overlooks to see cliff dwellings, but there are also several surface sites.  The largest site is the Sun Temple. There is an audio tour for the drive that you can download. 
An additional site worth exploring on foot is the Far View Sites Complex, which has the remains of five Mesa-top villages, including Far View House, and a (dry) reservoir.  There are signs along the 0.75-mile trail between the sites so you can learn more about Ancestral Pueblo life from 900 to 1300 CE. 
Another place you can visit on foot is Cedar Tree Tower and the Farming Terrace Loop trail.  The farming terrace takes you past several check dams, while nearby is an Ancestral Puebloan tower and kiva.  
On Wetherill Mesa, you can visit Badger House Community, which has four mesa-top sites along an easy 2.25-mile round-trip walk. 
---
4. Go Hiking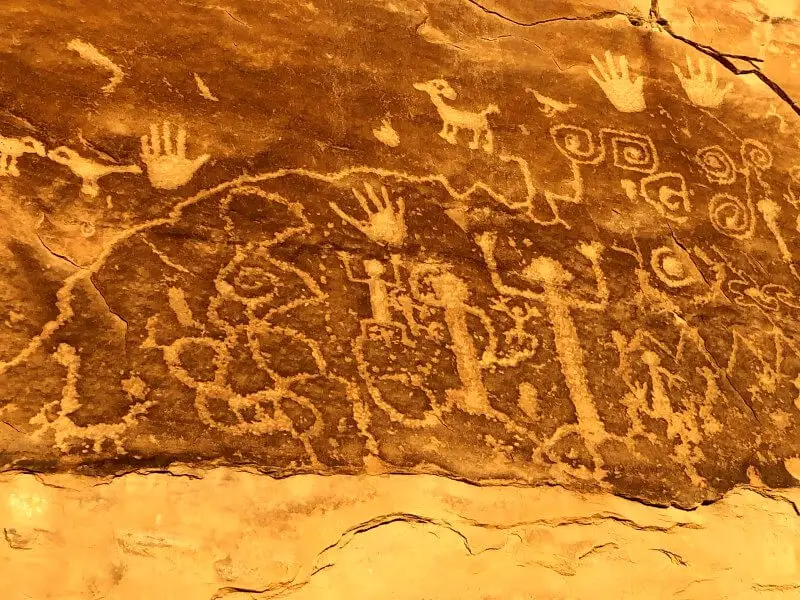 In addition to ranger-led backcountry hikes to rarely opened cliff dwellings, there are several great hikes you can do by yourself.  Whether they are walks to lookouts over the surrounding countryside, hikes to views of cliff dwellings or ancient petroglyphs, treks down into the surrounding canyons, or short strolls along the mesa top, there is a hike for you.  
Read my detailed guide to the 10 best (and pretty much only) hikes in Mesa Verde National Park for more details. 
---
5. Enjoy the Evening Programs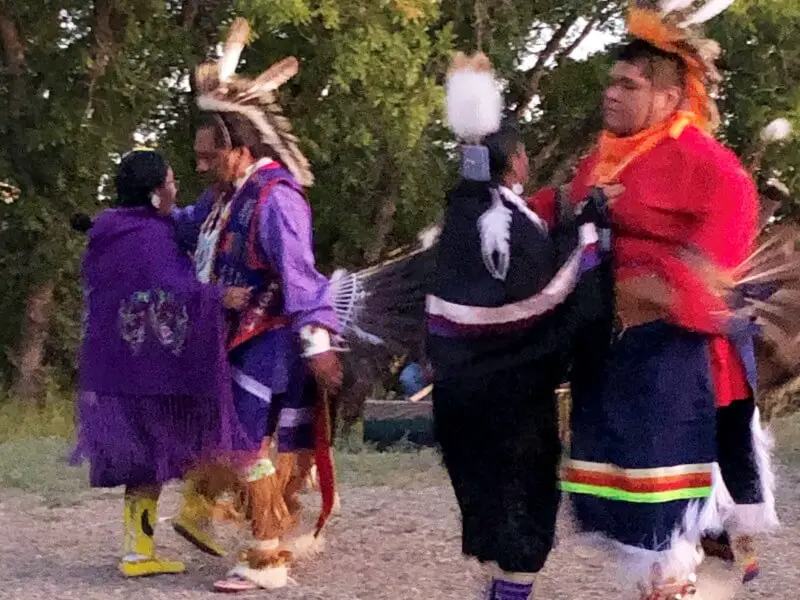 There are also things to do in Mesa Verde, CO at night.  Throughout the main tourist season, there are a variety of evening programs at the amphitheater at the Morefield Campground. 
The first such presentation was way back in 1907, when archeologist Jesse Fewkes gave the first campfire talks on the history of the National Park Service at Mesa Verde. Today, each evening there is a 45- to 60-minute presentation by rangers, ranging from history lectures and talks about the local wildlife to performances by local native American dancers.    
The programs are free and you don't need to be staying in the campground to attend. 
---
6. Admire the view from a fire lookout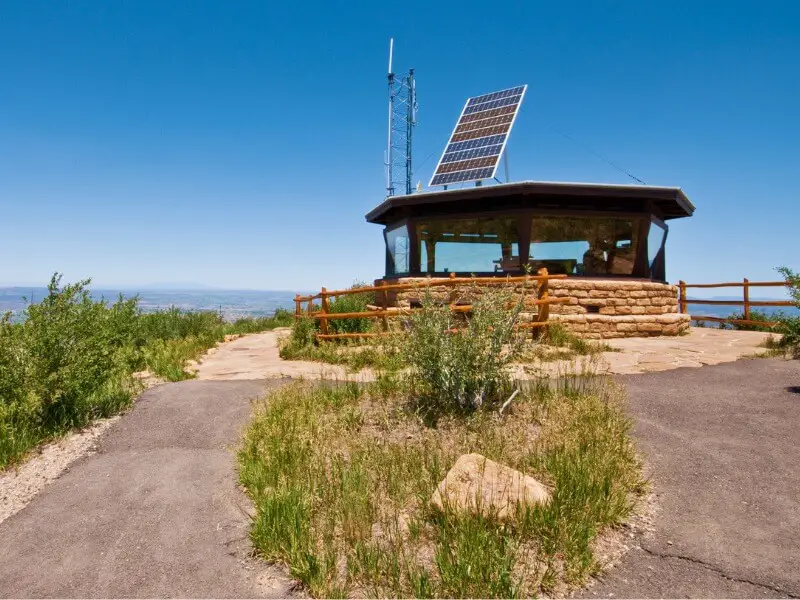 The historic Park Point Fire Lookout was built in 1939 and fully renovated in 2009.  It stands at the highest point in the park – 8,572 feet.  The octagonal building is made of native sandstone from Chapin Mesa.  This area gets more lightning strikes than anywhere else in the United States other than one place in Florida – hence the importance of the lookout (and the large areas of fire damage in the park). 
The fire lookout is a short walk from a nearby parking area.  There are two lookouts with wonderful views – you can see Colorado, Arizona, New Mexico and Utah on a clear day. 
---
7. Go rafting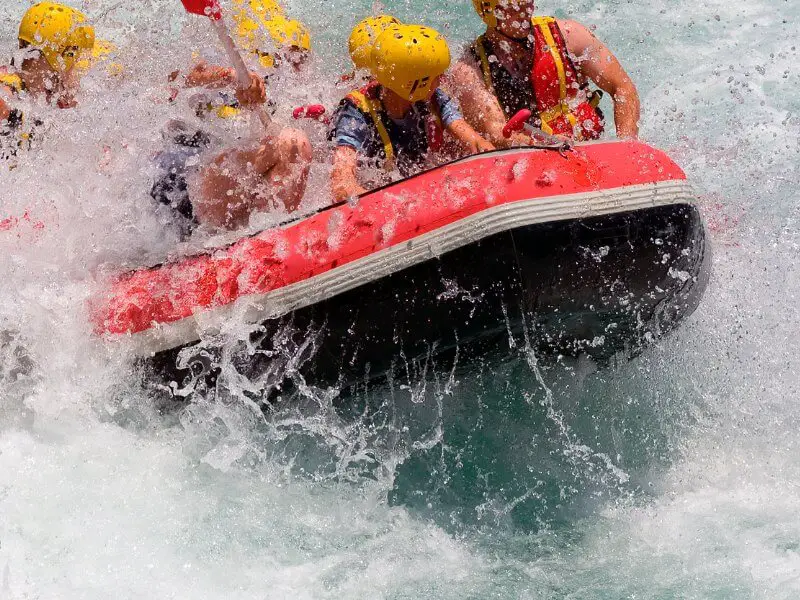 OK, so this is technically not in the national park, but is something fun to do nearby.  A 2-hour rafting trip on the Lower Animas River has you going over Class III rapids and is a great rafting taster. Suitable for ages 4 and up. 
Book a 2-hour family rafting trip 
For something even more adventurous, opt for a longer trip. With Class II and II rapids, this is suitable for families and novice rafters who want longer on the water. 
---
8. Go Water Tubing
You can enjoy a fun trip floating down a scenic section of the Animas River in a tube.  The trip includes one hour floating down the river plus all day access to their swimming ponds, sand beaches, waterslide, waterslide jump, and paddleboards.
Book a water tubing adventure trip
---
9. Go Ziplining 
Ride 12 different ziplines in this three-hour adventure in the nearby San Juan Mountains. A six-line option is also available. 
Book a half-day 12-line zipline adventure 
---
10. Take the steam train from Durango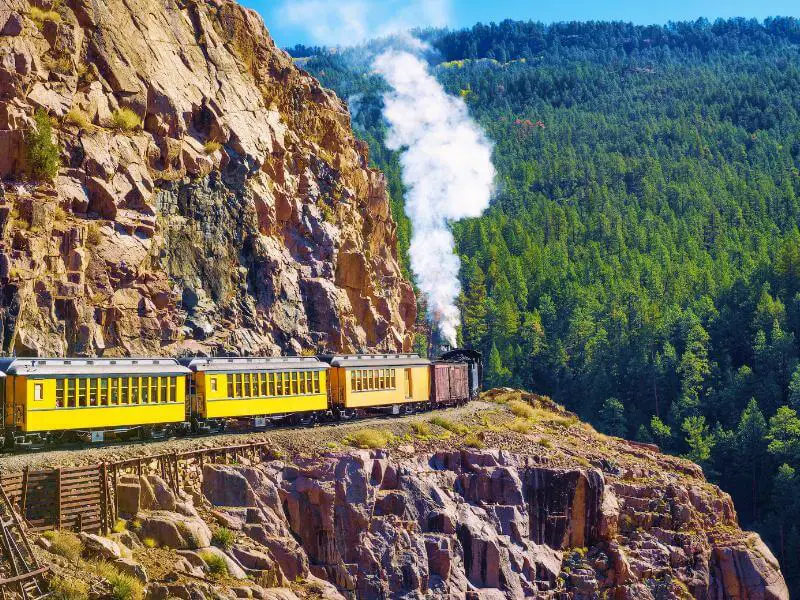 A historic steam train runs between Durango and Silverton.  The five-hour round trip takes you up into the Rocky Mountains through the San Juan National Forest alongside the Animas River.   
Book a train ticket from Durango 
---
Have a great time in Mesa Verde!  
What are your favorite things to do in Mesa Verde, Colorado?  Join my private Facebook group National Parks Collectors and comment and let me know.    
If you liked this post about what to do in Mesa Verde, Colorado, please share the love and Pin It to your National Parks board!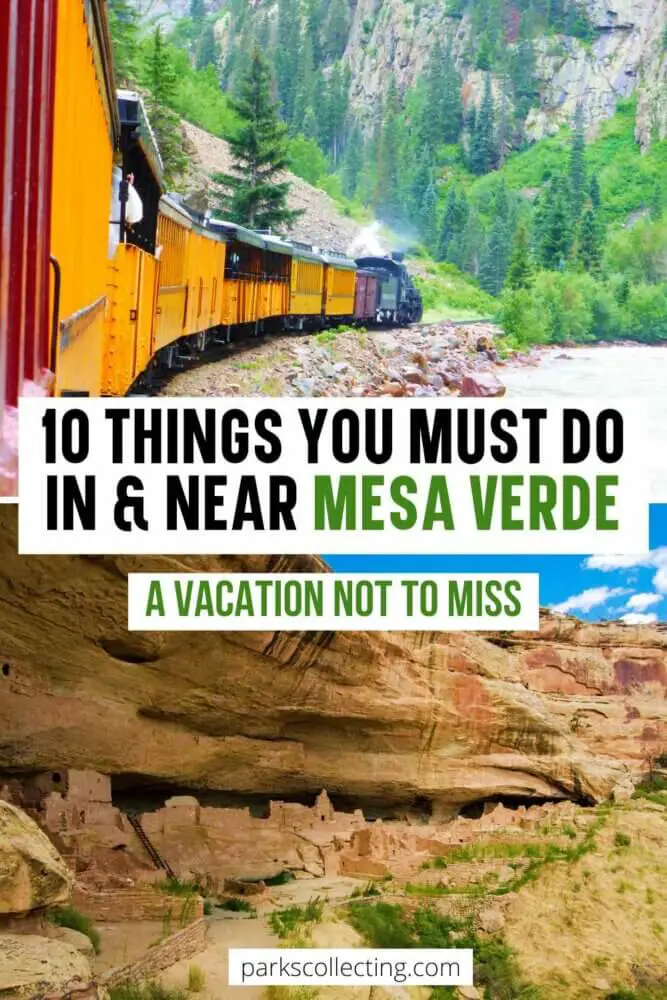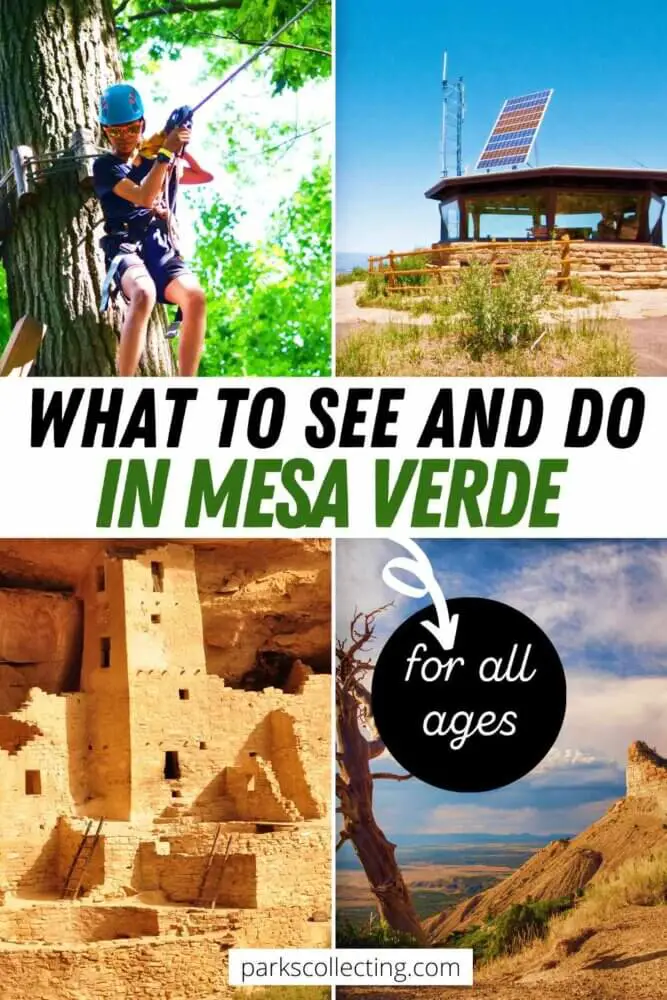 ---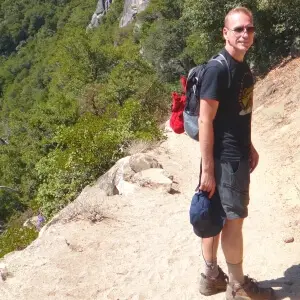 James Ian has traveled to 82 countries and all 7 continents.  He has visited all of the main national parks in the United States, as well as many national monuments and state parks.
He has rafted through the Grand Canyon; rappelled down slot canyons near Zion and Arches; hiked among the hoodoos in Bryce and the enormous trees in Sequoia; admired the waterfalls in Yosemite and the colored hot springs in Yellowstone; seen moose in Grand Tetons and seals in the Channel Islands, and much more.
---
Parks Collecting is a participant in the Amazon.com Services LLC Associates Program, an affiliate advertising program designed to provide a means for sites to earn advertising fees by advertising and linking to amazon.com. Amazon and the Amazon logo are trademarks of Amazon.com, Inc. or its affiliates. As an Amazon Associate I earn from qualifying purchases.